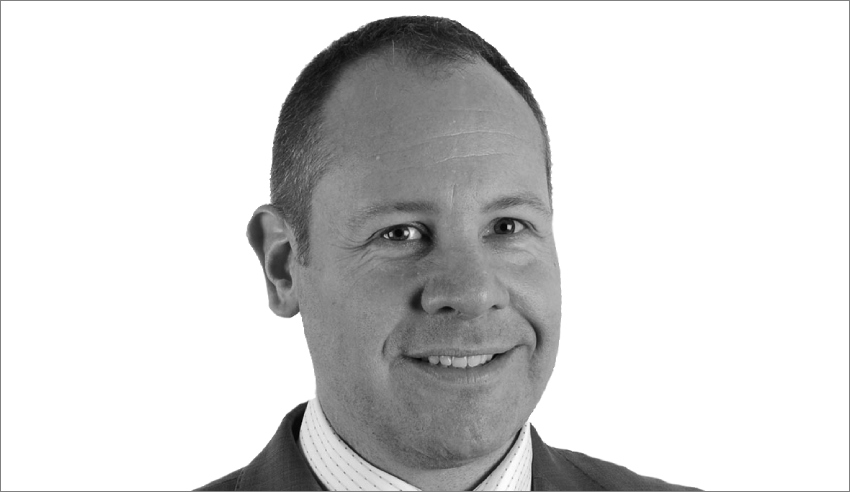 January to early February is usually a good time to start plotting out your professional profile in readiness for the year ahead, writes Paul O'Halloran.
Business development is a critical component of the role of every lawyer. While many of us have good intentions at the start of the year, work can quickly get in the way if we do not have a structured and disciplined approach. Unless you are an employment or family lawyer (!), January to early February is usually a good time to start plotting out your professional profile in readiness for the year ahead.
The key is to ensure that you make available to your clients or prospects relevant and useful content or activities, applicable to your area of specialisation, which can add some genuine value rather than meaningless spam.
My top six business development strategies for 2022 are below:
Update your LinkedIn profile
Review your LinkedIn profile to ensure it is contemporary and targeted to your intended audience. Make sure the "About" section of your profile includes a concise summary of your personal brand or a practical description of the legal problems you solve for clients.
If you specialise in particular industries, consider including these in your LinkedIn profile as well. By way of illustration, I specialise in employment law in four key industries: education, aged care, health and labour hire. My profile is calibrated with content that focuses on those key industries.
Consider how you can preview examples of your work for clients. Often, barristers include case citations of cases they have appeared in on their profiles, but interestingly, most lawyers do not. Are there noteworthy cases you have worked on that you want to cite to demonstrate your credentials in your chosen area of law? As an example, my team won two appeals before the full bench of the Fair Work Commission last year, so these are referenced on my LinkedIn profile.
I would also recommend checking out some of the new features that LinkedIn has introduced recently, including "creator mode", which allows you to promote your particular services, as well as adding hashtags to your profile and feature articles. These new features are worth exploring when updating your profile.
Focus on your personal brand
While there are still some successful generalist lawyers out there, many of us are subject matter experts in a particular field or industry. Think carefully about why clients would want to use your services. What are you good at? What are you known for? What problems do you solve most successfully? Are there particular industries that you are better known within? Use the answers to some of these questions to redraft your website profile or internal biography to capture the essence of your professional offering. Ultimately, you are selling a service to the public. The product is you (or your team).
Record a video update
Identify a recent case or area of law or policy worthy of a short video update. Rather than write a traditional article for the law firm website, consider recording a short video (a few minutes in length) to be uploaded onto your firm's social media platforms. Evidence suggests that the most popular content online is video content rather than text-based articles.
Visit a client workplace
Most of us have not seen clients face to face for some time due to COVID restrictions and lockdowns. It is always a good idea to try and visit clients in their natural habitat. The lifting of restrictions presents the possibility for non-chargeable visits to client worksites for a brief introduction and a tour of the office / warehouse / factory. I have been surprised over the years by how many clients are happy to show me around their workplace. I've been shown around hospitals, schools, a prison, sports stadiums, manufacturing plants, a uranium mine, an airport, and even a funeral parlour. Always be respectful and observant on client sites, and be sure not to overstay your welcome.
Arrange to speak at a legal conference
Legal conference organisers are currently assembling the agendas for upcoming legal conferences in 2022. Think about a topic you are qualified to speak about and target conference conveners offering to speak at their forums in 2022. While these forums are often unpaid, it is a good opportunity to broadcast your knowledge and personal brand and, of course, keep your public speaking skills up to scratch.
Be generous with your budget
Most law firms have saved on client expenses over the past two years. If you can do so, consider what events or functions you can invite clients to over the coming weeks (bearing in mind COVID safety, of course). I recently took a number of clients to the Australian Open. It was the first event many had attended in a long time. This means the event was memorable and appreciated. Given that most clients have been stuck at home due to COVID, just like you, they may welcome an invitation to join you at an event. There may be smaller-scale events or lunch catch-ups that you might want to consider in the coming weeks to reconnect with clients or explore new relationships.
Paul O'Halloran is a partner and accredited specialist in workplace relations at Colin Biggers and Paisley.