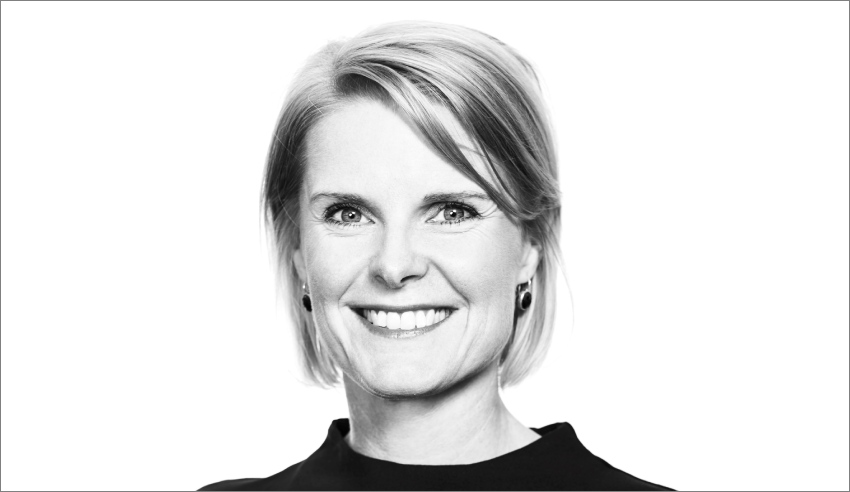 Whilst leading a law firm through a pandemic came with many challenges, this managing partner learnt valuable lessons about adaptability, culture and strategy.
In conversation with Lawyers Weekly, DLA Australia managing partner Amber Matthews reflected on what she's learnt from COVID-19 and outlined her plans for the firm in 2022.
"The pandemic came as a shock to the world and all business leaders had to react quickly to carefully manage their businesses and reassure staff and clients. It has been incredible how well the legal sector has fared and how quickly our workforce and clients adapted to changed conditions. Having the right technology has been crucial during this time, and that requires ongoing investment by firms and the courts," she said.
"I learned the importance of having a good team around me and drawing on their skills and ideas to help with scenario planning and making good business decisions in uncertain times."
Despite jumping into a leadership role in such a turbulent time, Ms Matthews said the pandemic taught her, and the rest of the firm, that culture and adaptability are key to a successful firm.
"The pandemic has underscored the importance of a values driven organisation. Values are important as they also drive organisational culture. Ultimately culture determines how your workforce responds to challenges and cooperates with change. Also having the right workplace culture can be the decisive factor in a competitive recruitment market, which we are facing now across the legal profession," she added.
"I have also learned the importance of adaptability and how to balance long term strategies with making necessary shifts in emphasis or priority, in order to respond to the pandemic or immediate business needs."
Post-pandemic, Ms Matthews advised BigLaw firms to focus more on looking after both their clients and staff.
"For our part, we'll be focused on staying close to our clients and looking after our people. It's as simple as that. The legal sector should build on the progress we have made during the pandemic on flexible working and utilising technology more effectively," she said.
"We also wish to reconnect with our regional and global colleagues and clients in person, when it makes sense to do so. Technology has been a great enabler to maintain and grow relationships remotely during the pandemic, but human connection and meeting face to face is also really important".
Over the next year, DLA Piper will be increasingly focused on growing its consulting arm and drawing more clients in.
"We have an exciting year ahead at DLA Piper. Our top priorities are focused on deepening our client relationships in our leading sectors; demonstrating innovation in how we work and the services we offer our clients through Law& and DLA Piper business advisory, fulfilling our ESG commitments and helping our clients do the same and focusing on the retention and development of our people," Ms Matthews explained.
"As a global firm in Australia, we are fortunate to have many household names as clients, and act for many Australian clients who aspire to grow their businesses globally. Having deeper conversations with our clients can unpack some extraordinary opportunities for us to help our clients succeed, both in Australia and overseas. We want to be the 'go to' firm for Australian businesses in our key sectors and for those who operate internationally."
Whilst the firm hopes to "maintain and enhance" their position as a top-ranked legal advisor for M&A deals, Ms Matthews said she was also revamping DLA Piper's business plans and goals.
"We are also in the process of updating our strategic plan, which will be very focused on enhancing our competitive position in the Australian market, leveraging our global footprint and sector expertise, innovation and sustainability," she added.
"We recently launched our first sustainability report and set science-based targets to reduce our emissions by 50 per cent by 2030. We want to be a leading ESG firm in the legal sector, both in the way we manage our own business and in assisting our clients to achieve their ESG goals too."
Over the course of the pandemic, DLA Piper has evolved and grown – which Ms Matthews said she was particularly excited about moving forward.
"The firm has evolved to become much more sector focussed, developing and deepening client relationships in areas where we have considerable strength and expertise. We increasingly service more global clients from Australia, and have been privileged to help many Australian businesses expand internationally," she said.
"This sector focus and global platform are our key differentiators. Innovation and our commitment to diversity and sustainability are also at the heart of who we are. We are driven by our values and our purpose, to help our clients succeed."