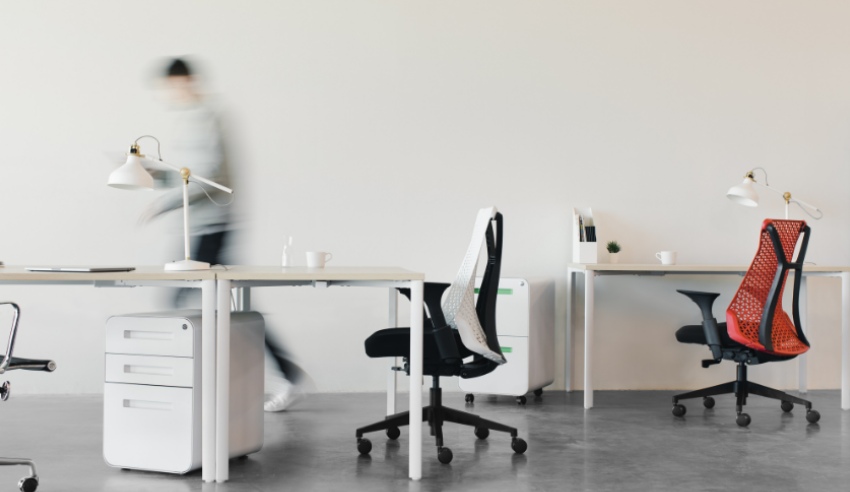 More than half of young lawyers have indicated that they are likely to leave their current role in the next five years. While some will move into different fields, others are considering leaving the profession altogether, a new report has found.
Salary, lack of career progression and poor work/life balance were cited among the top reasons why lawyers under 40 are considering either leaving their current roles for a new legal workplace or are planning to move completely out of the profession, a new report from the International Bar Association (IBA) has revealed.
Of the more than 3,000 lawyers surveyed for the IBA's Young Lawyers Report by its young lawyers' committee, half said they were somewhat likely or highly likely to move to a new and comparable workplace, a third said they were interested in a new field of the profession, and a fifth said they would leave the legal sector entirely.
Within the Asia-Pacific region, salary was cited as the most significant reason for young lawyers' desire to leave their current roles, followed by a lack of career progression, a poor work/life balance, the desire to live abroad, and an interest in moving to another legal profession, workplace or practice area.
Commenting on the committee's findings, IBA president Sternford Moyo said: "The young lawyers of today are the senior leaders of tomorrow, so understanding their concerns will help to share the profession for the future. Relevant across the globe, this research should be carefully considered with action in mind."
Breaking the results down by title, IBA found that solicitors were most frustrated with work/life balance and mental health. Meanwhile, in-house lawyers struggled with finding mentors and promotion opportunities and have a desire to work abroad.
"Poor work-life balance is the greatest concern by an almost 20 per cent margin, with 62 per cent of young lawyers citing work-life balance as the main factor of concern for their future career in the law. This is especially true for those at the youngest end of the spectrum, as well as female lawyers and solicitors," the report found.
A significant number of respondents said they had found it difficult to balance their professional and personal lives, and therefore felt that they were hindering their opportunities for career progression. When asked about the factors having a direct negative impact on their own career progression, over a third cited balancing commitments and a lack of mentorship as a hindrance to their progression.
Another perceived barrier, IBA found, was the lack of promotion opportunities. This was cited by 31 per cent of respondents, with only one in 10 indicating that they have not experienced any barriers at all to their own career progression.
Although a large proportion of lawyers of all genders reported experiencing barriers to career progression, female lawyers appeared to be disproportionately affected by many different factors that included, but was not limited to, direct discrimination. This is the largest gender difference, with 20 per cent of women citing it as having a negative impact on their career, compared to just 9 per cent of men.
About 40 per cent of female respondents cited a lack of available mentorship and career guidance, compared to 34 per cent of male respondents. Compared to 21 per cent of men, 31 per cent of women also cited a lack of on-the-job assistance as a factor presenting a challenge to their career progression.
Diversity and toxic workplaces driving young lawyers away
IBA found that, over recent years, diversity has "become an important factor for young lawyers when choosing their workplace". When asked what factors were most attractive in choosing a new position, respondents indicated that they were interested in the ethics of employers, equal gender representation at senior levels, and a commitment to achieving diversity and inclusion at all levels.
When asked about their future in the workplace, 36 per cent of respondents said they were concerned about the failure of both workplaces and the profession to address toxic workplace cultures. A further 21 per cent said they were concerned about the lack of progression regarding diversity and inclusion commitments.
While 27 per cent of male respondents did express some concern about the lack of action within legal workplaces to address toxic workplace cultures, this rose to 43 per cent among female respondents. Equally, 44 per cent of the 25-and-under age group had this concern, compared to the 28 per cent within the 36-40 group.
The concerns about the toxicity of workplaces were more relevant to lawyers in the younger age brackets, followed by concern about the oversaturation in the market with new graduates and difficulty in finding work. In comparison, older lawyers were more affected by commoditisation of services and independence of the profession.
Co-chairs of the IBA's young lawyers committee, Marco Monaco Sorge and Marie Caroline Brasseur, said: "High turnover of young lawyers can cause problems on many levels, including disruption of productivity and damage to client relationships.
"By understanding what drives young lawyers and by building a culture of support and engagement, legal institutions will benefit from an inspired and motivated workplace. This report will be a very useful tool for law firms and businesses in planning the management and retention of their talent."