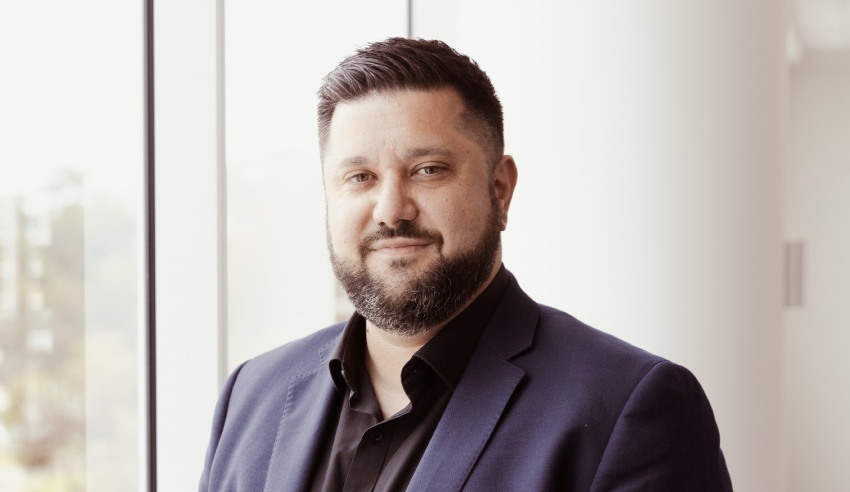 If law firms are cognisant of certain tech trends, and take them into account when formulating plans and strategies, they can be best placed to grow during the year ahead, writes Pieter DeGunst.
After struggling through constant lockdowns and disruptions throughout 2021, Australian law firms are determined 2022 will be a much better year. This year, we'll see lawyers moving towards living with COVID and forging ahead with their plans for growth.
In most cases, early in the new year is a good time to review the technologies and processes that were put in place when the pandemic first arrived. With many having been deployed in a very short space of time, it's worth ensuring they are actually meeting both employee and client requirements.
Six key trends that will shape law firm technology strategies during 2022 are:
 

The rise of intelligent business practices
Many firms may be aware of the concept of process automation projects; however, in 2022, they will realise the intrinsic business value of investing in automation capabilities. Robotic process automation (RPA) has delivered some significant benefits, yet it's really only one component of what can be achieved.
The concept of intelligent business practices (IBP) will come to replace straight process automation, further boosting productivity and lowering operational costs. The focus will be on identifying which processes are still holding a firm back and how they can be streamlined and fully automated.
To achieve this, it is important to examine more than just the RPA tools that might be used. Each divisional practice needs to be evaluated to ensure it is delivering the most value in the most efficient way possible. Only then should it be automated.
 

Application integration will continue at speed
Within many large law firms, there remain applications and data sets that operate as silos. Shifting information from one to another tends to require tedious manual steps that are time-consuming and increase the chance of mistakes being made.
During 2022, IT teams will look to integrate these components to create a more cohesive and efficient infrastructure. For example, integration could allow data to readily flow from a CRM platform into a finance application while also being shared with an HR system. All this can occur in an automated fashion and without human intervention.
 

The creation of the data steward
Having access to consistent and reliable data has become a critical requirement in business. Having multiple sources stored in different locations can make it all but impossible to achieve the goal of having a "single version of the truth".
In 2022, growing numbers of firms will create the role of a data steward whose job it is to ensure data is managed, stored, and provided in a consistent way. They will act as a gatekeeper who ensures that multiple versions of the same data are not created and everyone is working from the same set.
As a result, consistency will be significantly improved and strategic decisions will be made on the most accurate and up-to-date data available.
 

Adoption of AI and ML will accelerate
To date, much of the discussion around artificial intelligence (AI) and machine learning (ML) has tended to be hypothetical and future-focused. People tend to talk more about whether the technology will replace humans in the future rather than what practical applications it has right now.
During 2022, these conversations will change. The focus will shift to examining how the AI and ML tools already on the market can be put to use to add real business value.
Examples include deploying bots that can automatically examine business contracts and alert staff to conditions that might require closer attention. Other tools will be able to automatically match incoming invoices with purchase orders and issue them for approval, significantly streamlining the accounts payable process.
As the capabilities of AI and ML continue to evolve, expect to see more and more opportunities for their deployment.
 

Security will remain front and centre
Ongoing high-profile breaches have kept IT security a significant concern for lawyers, and this won't change during 2022. With the threat landscape continuing to evolve, sufficient effort needs to be made to ensure infrastructures are as protected as possible.
During the year, it will be worth undertaking a comprehensive review of all measures currently in place to confirm they are delivering the level of protection required. Security needs to be approached holistically rather than simply by investing in point solutions that try to prevent particular threats.
Some businesses may also consider making use of a managed security services provider. These technology partners offer extensive security experience and can remove much of the complexity of managing measures internally.                                                                                                                       
 

Work from home moves to work from wherever you are
The COVID pandemic served to normalise the concept of home working, and this will continue throughout 2022. Many businesses are planning right now what their hybrid model will look like, where a firm's staff spend some time in the office and the remainder at home. The important focus should be to ensure your team is productive and efficient no matter which location they are working from on a given day.
While 2021 was marked by uncertainty and disruption, 2022 is expected to be a much better time for Australian lawyers. Through being aware of these trends, and taking them into account when formulating plans and strategies, law firms can be best placed to grow during the year ahead.
Pieter DeGunst is the managing director of Tecala.