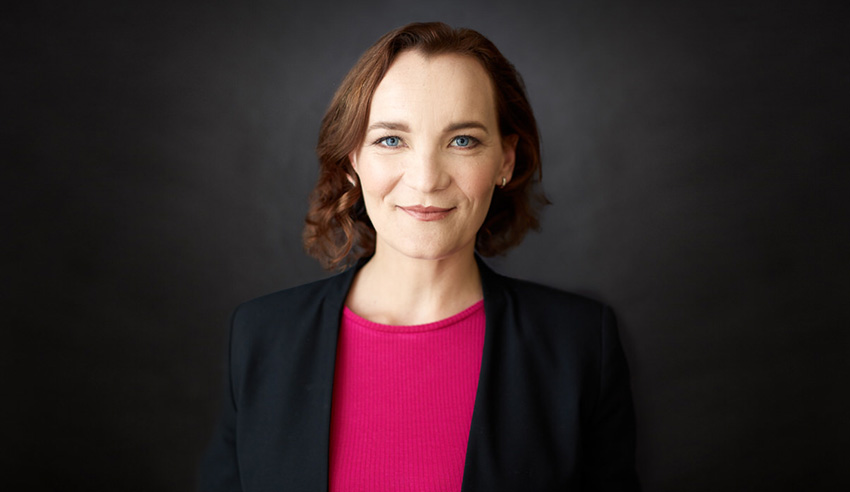 As we move into a post-pandemic working environment, flexible and remote working is the way of the future, this legal director said.
Jo Alilovic is the director of Perth-based 3D HR Legal and has also recently published a book: Homeforce: Building a Connected, Engaged Home-based Team, which explores flexible working. Speaking recently on The Boutique Lawyer Show, she revealed how best boutique law firms could be creating and maintaining a productive and successful remote workforce – as well as what led her to begin working wholly remotely.
3D HR Legal services clients all over the country – and Ms Alilovic said that a real driving force in the firm's working model was ensuring her staff had flexibility, after working remotely wasn't an option for her previously.  
"We have now a team of six. So, we're a few lawyers, paralegal, couple of admins, and all working remotely," she explained.
"A lot of my drive to create an alternative way of working has been to enable people to live the kind of life that they want to live, whether that's because of kids or whether it's sport or whether it's, whatever it is that is wanting, giving them the drive to do something beyond the standard 8:00 till 6:00 or 7:00 till 7:00 or whatever it is that they happen to be doing at their law firm."
Remote working became an important aspect of Ms Alilovic's legal career when she started having a family, who she "needed to be available" for.
"It also came to be about just wanting to feel that I was part of my life in all respects, rather than just on weekend days. And then, of course, sometimes not on weekend days because, of course, work can interfere," she added.
"So, I really wanted to create a sense that not necessarily just putting hard boundaries into place, but creating a flexibility that meant that I could move things around as I needed to and that no one was putting hard boundaries on me as to where I needed to be and when I needed to be there."
While this changed her day to day as a lawyer, a good relationship with her firm meant that Ms Alilovic could ease into flexible working, before starting her own firm.
"The firm that I worked at, I had a good relationship there, and I really enjoyed my time there. And I had been there for a long enough time that I had built up that loyalty that is often needed to enable the give and take when it comes to, 'Can I come in a bit later today' or, 'I've got to go out to an appointment' or whatever it might be," she said.
"So, I had a good sort of start, but moving to my own firm meant complete freedom of flexibility, nobody to answer to, and being able to chop and change things when I want. It's not easy. It's absolutely not easy to do that. There is something to be said for putting boundaries in place, and it is super important to do that, even when you run your own flexible business and you've got people working flexibly. Because if you don't put them in place, you are going to run the risk of work seeping into everything, which I think is what we saw a little bit with the whole pandemic."
In terms of setting those boundaries, it can be a game of trial and error until you find the right balance, Ms Alilovic said.
"Some people will say that they almost want to work at a traditional time when they're working remotely. So, they'll get dressed and transition to work and start at nine o'clock and finish at five o'clock. And they're not looking at anything outside those hours. So, they're taking a very firm approach," she added.
"Others are a bit more flexible, but they will sort of say, 'Well, I might be starting two hours later today and I'll make that up another time,' but they're still limiting their hours. Me, mine's incredibly flexible. So, I'm looking and thinking about work. It's kind of always in the back of my mind, but I do think that that's an aspect of being a business owner as well. It's not just because I work flexibly."
And in terms of how to evaluate whether something is working well or not, Ms Alilovic advised lawyers and business owners to remember their "vision".
"Why are we doing this in the first place? If it's about happier employees, as we said, that they are so fundamental, well, we need to know, are they happier? Are they more satisfied at work? How likely are they to be leaving in the next six months?  
"Unless you know what you're trying to achieve, you won't be able to do this evaluation. But it's so important to do the evaluation because then you'll know where the improvements can be made or whether it even works for you," she said.
"I think the law has been talking about needing to move into the 21st century for a long time and move into modern times, and start looking around at what's being done elsewhere. We've talked about automation, and AI, and all sorts of things, but I think that this move to flexible, remote hybrid arrangements has shown the law that it doesn't have to do things traditionally."
The transcript of this podcast episode was slightly edited for publishing purposes. To listen to the full conversation with Jo Alilovic, click below: 
The Lawyers Weekly Jobs Board has had a refresh! To check out the latest opportunities in private practice, in-house and more, click here.