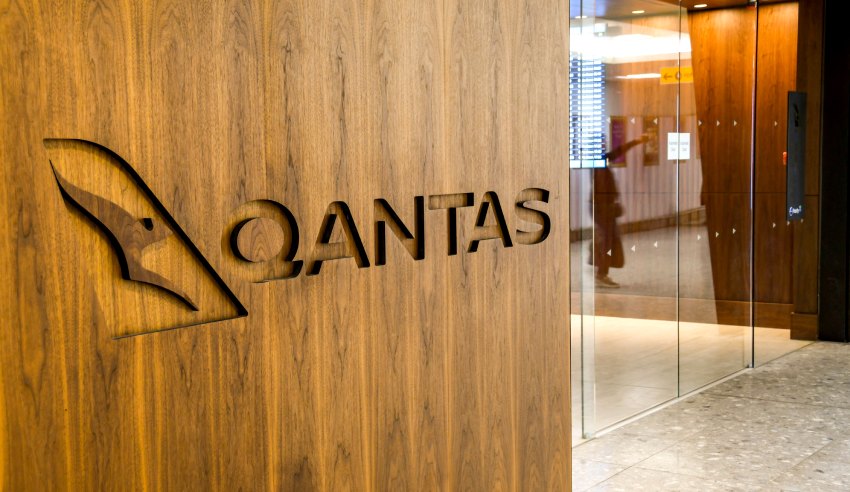 National airline Qantas has lost its appeal to overturn a Federal Court ruling that stated its decision to outsource 2,000 ground handler positions was illegal and in partial violation of the Fair Work Act.
This story originally appeared on Lawyers Weekly's sister brand, Australian Aviation.
In August 2021, Federal Court Justice Michael Lee ruled that Qantas had violated section 341B of the Fair Work Act, which protects workers' rights to bargain and undertake protected industrial action, when deciding to outsource the 2,000 roles.
The Full Court on Wednesday (4 May) specified that Qantas was required, under the Fair Work Act, to "prove that there was no prohibited reason for the outsourcing decision" in light of intended protection action due to take place in 2021 by the ground handlers in question, which the court again ruled Qantas had failed to do.
At the same time, the Transport Workers' Union lost its own appeal for the Federal Court to reconsider reinstating the outsourced workers to their roles.
The Full Court again ruled that reinstatement of workers would be inconvenient and difficult, given that Qantas has dismantled its Qantas Ground Services and offloaded its equipment.
The court also stated that it is highly likely that Qantas would, in the future, move to again outsource or otherwise offload these workers, making financial compensation a far better outcome.
Remedy hearings to instead discuss any compensation due to the impacted workers and penalties taken against Qantas will soon take place.
In response to the ruling, the TWU has said it will continue to fight for a "substantial compensation package" for the workers who lost their jobs.
"Through unity, resilience and determination, Qantas workers have achieved a huge victory," said TWU national secretary Michael Kaine.
"After a horror 18 months having lifelong careers savagely and illegally ripped away from them, workers stood tall and took on one of the harshest and most powerful companies in the country. Today those workers have been heard, vindicated, and celebrated for their courage."
Mr Kaine labelled Wednesday's ruling as "emphatic" and stated: "There is only one appropriate response from the Qantas board – heads must roll."
Qantas first announced it was considering axing its remaining ground-handling operations in August 2020, subject to hearing bids from both private contractors as well as existing staff, before confirming the decision later that year.
The move saw the business remove operations in early 2021 at the 10 Australian airports where the work was done in-house, which included Adelaide, Alice Springs, Brisbane, Cairns, Canberra, Darwin, Melbourne, Perth, Sydney, and Townsville.
The job losses came in addition to the 6,000 jobs initially made redundant, which represented nearly 20 per cent of its pre-pandemic workforce.
The TWU then took the matter to the Federal Court, which ruled in August 2021 that Qantas partially violated the Fair Work Act in outsourcing the roles.
The union argued that the decision to outsource employees was done to prevent them from being able to negotiate a new enterprise agreement and take industrial action. Qantas consistently denied it did anything unlawful.
The TWU, though, repeatedly argued its members wanted their old jobs back, with Mr Kaine telling Australian Aviation there would not be too much ill-feeling between the airline and ex-employees.
It joins a growing list of public feuds between Qantas and unions, which came to a head after photos surfaced of long-haul cabin crew sleeping under makeshift blanket forts in the passenger cabin of an A330 flight from Brisbane to LA, due to COVID-related supply chain issues, meaning private crew rest areas are currently not functional.
Australian Aviation understands that this fact has contributed to ongoing tension between international cabin crew unions and Qantas, in a feud that has seen Qantas turn to its New Zealand-based crew to cover Australian flights, largely the Brisbane-Los Angeles route, which uses the A330's extended range.
One day prior, Qantas blamed international cabin crew unions as the reason it has had to turn to overseas-based crew, who have less bargaining rights.
"A small amount of flying is being done by New Zealand-based crew because the union was not prepared to support Australian-based crew working on longer routes with some of our A330 aircraft, including the Brisbane to Los Angeles route, on terms that we were able to agree to," said Qantas executive manager, cabin crew, Rachel Yangoyan.
"We wanted to have our Australian-based crew do this flying, but without the union's support for this to happen, we've instead had to use [a] New Zealand-based crew on some of these flights."
It comes after Qantas, in January, applied to the Fair Work Commission to have its international cabin crew enterprise agreement ripped up entirely due to "unworkable" rostering conditions coded into the existing EBA, which limit the types of aircraft that crew can operate on.
In response, the Flight Attendants' Association of Australia, which is responsible for negotiating the new EBA, said that the union has never had a problem with changing this aspect of the contract; however, it has taken issue with other parts of Qantas' proposal.
The union earlier overwhelmingly rejected Qantas' proposed EBA, with over 97 per cent of respondents voting "no" to the deal.