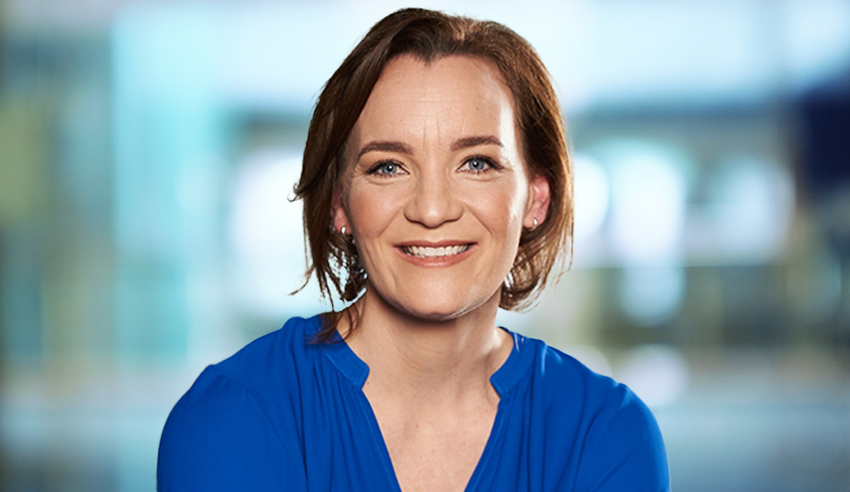 For remote working to work well for firms, there need to be regular check-ins with employees and clients, good team organisation and a clear vision of your ideal working model, according to this author and firm director.
Jo Alilovic is an author and director of Perth-based 3D HR Legal. Speaking recently on The Boutique Lawyer Show, she revealed how best boutique law firms can be creating and maintaining a productive and successful remote workforce – and outlined a six-step process to do so with ease. 
Ms Alilovic has also recently published a book, Homeforce: Building a Connected, Engaged Home-based Team, which explores flexible working – a topic she said was "easy to choose". 
"I'd been working at that point, a remote virtual practice for four years when the pandemic started. And I had committed that year to writing a book. And it was just an obvious choice," she said. 
"And it was the ability to help everybody who found themselves in this situation of having to urgently send laptops home and all the rest of it to deal with the crisis that we were all in, but to encourage them all to think beyond the pandemic, to encourage them all to think about what they're going to do long term and how what they learned can be put into practice to benefit their employees and benefit their business."
As hybrid working becomes more commonplace among law firms post-pandemic, Ms said that in terms of accommodating more flexibility into the workplace, organisations would operate on a "spectrum". 
"I think the interesting thing is the demand from the staff. There's more of an employee choice market at the moment. So, we hear all this stuff about the Great Resignation and how employees are getting great offers, money's going up, all of those different things. And one of the things that they're consistently demanding is flexibility. So, I think that it will be really interesting to see how those ends of the spectrum deal with it," she explained. 
"A lot of the bigger international firms are the ones who surprisingly were leading the way early. And I suppose that's not surprising now that we look at it because of the fact that they were influenced by what was happening internationally. So, I definitely saw the international entities, law firms, and beyond, who were the ones who were having to actually just do what the international standards were. And so, they moved to work from home and all of those types of things earlier and longer than their Australian counterparts."
In her book, Ms Alilovic outlines a six-step process to make remote working easier – and said the mindset of the business, the employees and the clients is particularly important, as well as for firms to "remember their vision" – which is step one. 
"What I ask people to do when they need to remember their vision is one, they have to set that vision, and they need to do that by knowing, as you said, what their philosophy and purpose is," she said. 
"And underlying all of that is, what are they getting out of this? Unless you know what you're trying to achieve, we can't measure it, we can't work out if we're doing well or not."
Step two is establishing each role, which Ms Alilovic said includes looking at organisational structure and determining what can be done remotely. Following this, step three is managing the details.
"I just encourage people to think about a number of different things, the equipment, insurance, security, how people are setting themselves up. What are you requiring in terms of hours, et cetera, all of those conditions that are generic questions that would apply across the board to anyone working in a kind of remote or flexible-type arrangement," Ms Alilovic explained. 
"It's going to depend on the size of the business. Some smaller firms take the approach of, 'Oh, we're all cool. We all know what needs to be done. And we go with it.' Others are more procedural-driven. So, they like to have clear processes and checklists."
This goes hand-in-hand with team organisation, which is step four. 
"Organising your team is about the individuals. So, looking at a particular person and saying, 'Does this person work remotely or flexibly? Is it going to work for them?' So maybe they have a home where there's a young child there. And so, working flexibly and remote from home isn't going to work for them, or maybe they just don't have the personality or the nature that makes working flexibly easy for them. So, you're really looking into the individual person. And you are also looking at making sure that you've established what your requirements are for them," Ms Alilovic added. 
"It's getting back to that vision of what's important to you. Is it just providing an opportunity for people to apply, or is it that you want to create a firm that works flexibly, remotely all the time? I think a challenge that a lot of employers find is that they get asked, 'Can I work remotely?' And there's been this sense of it's all about the employee. It's all about them getting the flexibility that they want, and us, the company, having to bend over backwards to make sure that everything's okay for them. So, I encourage everyone to try to peel back that mindset of negativity."
Step five is training and support, something that Ms Alilovic said especially applies to managing a remote team. 
"I talk in the book about managers versus technicians. We hear that a lot. People get promoted because they're great at what they do, but they're not necessarily great managers. And when you're managing in person, that's one thing. When you're managing a remote team, that's another ballgame entirely. So, if you are going to do this, if you're going to create this great arrangement where people can work in different ways, then you need to make sure that the business is supporting those managers to keep those teams connected and engaged and active," she said.
"I think the unfortunate thing is people rely on this idea of incidentals, and you can overhear things, and you can pop into offices, and those types of things, and it makes people lazy when you work remotely. If you want to be effectively managing and supporting your people, you need to put in place meetings and other techniques that are going to enable those chats to happen. So, we meet as a whole team twice a week. I also have in-person one-on-one check-ins with each of my team members at least every two to three weeks, just as a check-in, not talking about work, but just talking about them, and how they're going, and what they're up to."
Finally, step six is to evaluate the result – which can include client and employee satisfaction surveys to check in. 
"I recommend doing them when you start a project, and every six to 12 months after that, to sort of see where they're at, whether it's working, if they've got any other suggestions to improve it," Ms Alilovic said. 
"The biggest headline success for me is just the comments that I get from my team. The biggest success to me is actually knowing that I've created something that people were looking for and people have actually made it clear to me that they were thinking maybe [they] couldn't stay in law. And they've said, 'You've provided an opportunity.' So that's absolutely the biggest thing for me."
The transcript of this podcast episode was slightly edited for publishing purposes. To listen to the full conversation with Jo Alilovic, click below: 
The Lawyers Weekly Jobs Board has had a refresh! To check out the latest opportunities in private practice, in-house and more, click here.