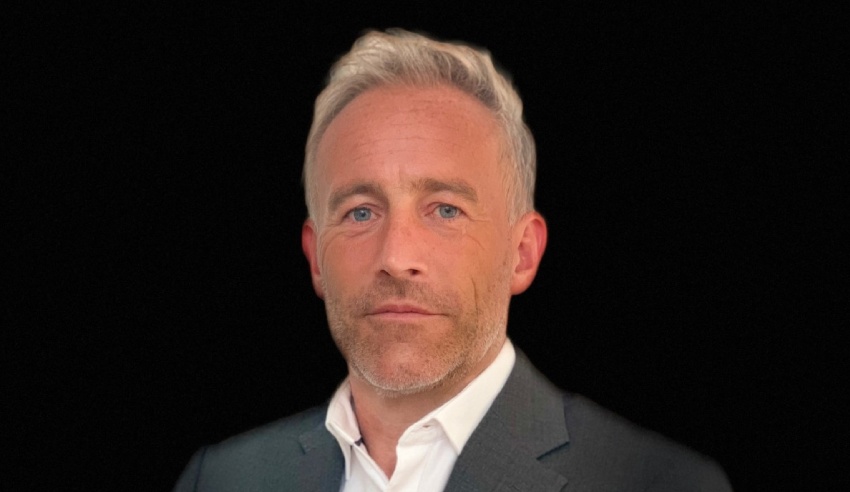 A wave of insolvencies looms in the second half of this year, with so-called "zombie companies" likely to be the first to fall over, said restructuring and insolvency experts.
'First wave' is coming
Following next weekend's federal election, and then tax season, we are likely to see the "first wave" of post-pandemic insolvencies occurring, according to Insolvency Australia.
"Zombie companies", the organisation said, will be leading the charge in such a wave.
Insolvency Australia director Gareth Gammon (pictured) said that the rise in business insolvencies would likely occur in the third and fourth quarters of this calendar year.
"However, I'm hearing from Insolvency Australia members that there will also be an increase in 'legitimate' trading companies seeking insolvency or restructuring support, particularly those that have exhausted their cash reserves and are getting knocked back for funding or forbearance," he said.
"After two years of 'limbo' for the insolvency sector, we are seeing a rising number of external administrations and while the levels have not yet returned to normal, there's an expectation that will occur over the next 18 months or more."
Findings from the Australian Bureau of Statistics lend weight to the prediction of a wave of insolvencies in the back half of this year.
In June 2021, sixteen per cent of businesses said that it would be difficult or very difficult to meet their financial commitments in the subsequent three months, but this figure increased to 22 per cent in March 2022.
Moreover, the number of businesses that say it will be easy or very easy to meet said commitments has dropped from 46 per cent to 38 per cent between March 2021 and March 2022.
"And as March ABS figures show, with almost a quarter of businesses expecting it to be difficult or very difficult to meet their financial commitments over the next three months, it really reinforces the myriad pressures directors are under," Mr Gammon said.
Why insolvencies are inevitable
There is "no doubt", Hamilton Locke partner Nick Edwards surmised, that there will be an increase in formal insolvency and distress later this year – irrespective of who wins the election.
"This will continue over the course of 2023, as many of the zombie companies that survived on government life-support alone are finally dealt with and pressure mounts on underperforming businesses to take action, including to restructure or to directly address issues that are persisting beyond the pandemic," he detailed.
Lander & Rogers partner Lily Nguyen and SLF Lawyers partner and head of Sydney Angela Smith agreed, predicting a "significant rise" in both corporate and personal insolvencies, on the back of elevated pressure on individuals and businesses from the ATO and creditors.
Ironbridge Legal partner Trevor Withane observed that the ATO recently sent out more than 50,000 letters warning of potential director penalty notices (DPNs), which has seen an increase in inquiries from directors who are concerned about personal liability.
The problem, Ms Nguyen identified, is that "many directors will be putting 'their head in the sand' until the DPN is actually issued, which we predict will not occur until after election".
There are many businesses, Chamberlains managing director (litigation and restructuring) Stipe Vuleta explained, that were buoyed by government stimulus and post-COVID lockdown resurgence of business.
This said, he noted, the firm has seen that much of that recent rebounding has "not been enough to overcome the mounting liabilities experienced" in the last two and a half years.
Chamberlains is already, Mr Vuleta said, seeing restricting activity increase for more buoyant and well-advised clients.
Against the backdrop of the ATO and creditors returning to "more normal collection activities, [and] even despite rising asset prices, we expect a large influx of liquidations without meaningful returns to creditors, following the election".
The building and construction industry, Ms Nguyen pointed out, will be hit particularly hard: "With suppliers' trade credit facilities being pulled after the collapse of Probuild meaning property developers will now need to pay upfront for supplies. Further to that, with inflation and the rising cost of supplies and labour, any locked price contracts will be significantly impacted."
Further issues
Following on from Ms Nguyen's point, there are simply too many factors pointing towards an increase in activity, Mr Edwards espoused.
These include, he listed, "inflation issues, increased interest rates, wage pressure, equity fatigue, ongoing supply chain issues, increased oil prices, lower cash reserves within businesses, no rental concessions, unavailability of government stimulus, more discerning capital market and lack of hard assets to realise or divest".
"One only needs to look at the cost of shipping containers, and the fact the reported price is over a five-fold increase to pre-pandemic rates to see the impact this could have on businesses who are desperately trying to get stock onshore," he said.
These broader, longer-term issues, Mr Withane stressed, will have a "huge impact" on insolvencies long after the election has wrapped up – especially supply chain and commodity price concerns.
"This is starting to be reflected in key Australian industries, recently seen on fixed-price contracts in the construction industry where cost increases have been wiping out a positive bottom line. Furthermore, the end of easy credit following the RBA's recent rate hike (perhaps the first of many to come), will continue to put immense pressure on shaky businesses and their directors, who in many cases are personally liable (especially under personal guarantees)," he said.
"In our opinion, it is these long-term, global trends that are going to be the main culprits behind insolvencies well beyond the election, regardless of who's going to be in power."
"Insolvency numbers have reached 60-year highs in the UK in the first half of 2022, and Australia is going to be no exception."
Best practice moving forward
In the light of these factors, Mr Withane advised, insolvency practitioners can expect a "significant increase" in the number of companies going through the insolvency process.
They should, he said, be prepared for a much higher workload.
"It is also important that there is a lot of communication between the lawyer and the client to get a proper understanding of their needs sooner rather than later and perhaps even suggest better alternatives, rather than mechanically following instructions – it may be the case that a business may only require administration and restructure to survive rather than going down the liquidation path," he noted.
Ms Smith agreed: "The key for individuals and directors is to act early and obtain advice now rather than waiting for external pressures to ensure that they are best placed to deal with their financial affairs. This is likely to avoid unnecessary costs and stress.
"Speaking with an insolvency lawyer now rather than waiting for these external pressures will ensure the most beneficial resolution."
Given the likely increase in distress, Mr Edwards outlined, it is "imperative" that restructuring and insolvency lawyers proactively engage with clients to provide them with options and to assist with contingency planning.
"Bringing a firm understanding of the options available – be it under insolvency law or commercial options such as refinancing in the private debt market – will assist clients to make informed decisions," he said.
"Safe Harbour remains a powerful tool for boards to reflect on internal and external issues, to work with advisors to plan for the worst and to consider structural changes that may be required for the business to continue as a going concern."
Further reflections
We are "clearly, Mr Edwards mused, in the midst of a tightly-fought and, "I must say, rather uninspiring election".
However, he added, "in some respects, whoever wins will have a difficult task over the next term as inflation increases, interest rates continue to rise and distress across the economy normalises to pre-pandemic levels".
"Should the ALP win, it will unlikely to be able to pursue some of the bigger spending projects contemplated against the backdrop of a tightening economy and the Coalition, if returned, would need to cut-hard to solidify their reputation as better economic managers," he said.