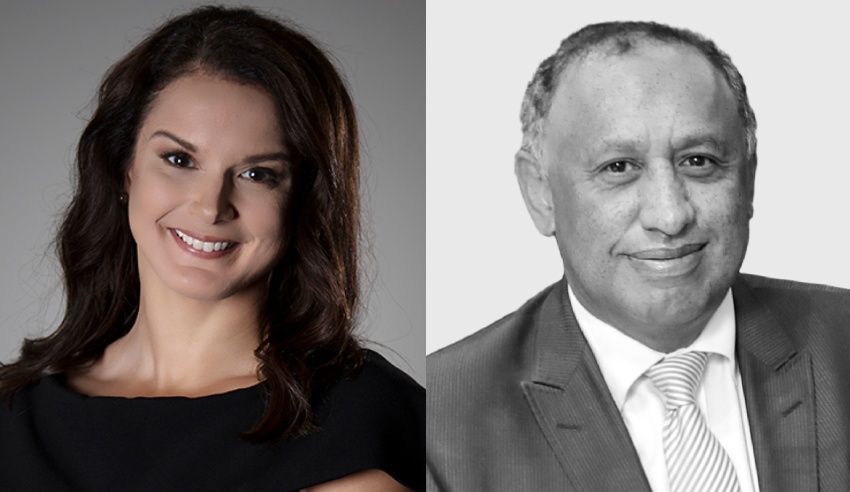 As Lawyers Weekly calls on Indigenous lawyers to submit in the Indigenous Leader of the Year category at the 2022 Australian Law Awards, one lawyer has posited that the awards program recognises the range of work being done by the group.
Leah Cameron – a Trawlwoolway (Palawa) woman who is the founder and principal of Indigenous-owned law firm Marrawah Law – noted that while Indigenous lawyers have significant accomplishments to their credit through the work they do for the community, "we're quiet achievers".
"Culturally, I think we're very humble people. We like to be head down, bottom up, and working away," she told Lawyers Weekly.
"But it's really important to highlight the work that we're doing across a range of practice areas, outside of the ones we're traditionally pigeon-holed in, which would be criminal and family law.
"For example, we're doing great work in commercial law and intellectual property as well, so it's really important to show the good work so people understand us and the diverse perspective we bring."
Ms Cameron also said that it is critical for Aboriginal and Torres Strait Islander solicitors to become role models for their community and shine a light on their achievements.
"It's crucial, particularly for younger practitioners as they're coming through the ranks," she said.
"We want to highlight and keep encouraging them to get to those upper echelons of the profession, and in turn the bench. That's the ultimate goal. But for young people, they can't be what they can't see. So, we want to put you front and centre and show our kids other options for their future."
The black-tie Australian Law Awards 2022 ceremony will be held on Friday, 12 August 2022, at the Australian Turf Club, Royal Randwick Racecourse in Sydney.
Nominations and submissions close on Friday, 3 June 2022.
For entrants who are compiling submissions for the 2022 Australian Law Awards, Ms Cameron encouraged them to recount their stories as "honestly" and authentically as possible while providing practical examples of their work and its tangible results for their clients and community.
"They might seem little to you but they could be having big ripples of change across the country," she said.
Ms Cameron also encouraged Indigenous lawyers to submit entries across other categories in the awards program to demonstrate their leadership across different areas of the law that they practice in.
Last year, the Indigenous Leader of the Year category was conferred to Bevan Mailman, managing principal and director at Melbourne-based Jaramer Legal and a Bidjara man from the Warrego and Maranoa rivers and the Carnarvon Ranges and Ngati Porou and Te Arawa from Aotearoa.
No longer a silent group
Speaking to Lawyers Weekly, Mr Mailman said the award brings to the fore matters related to Indigenous peoples and communities.
"It shows that we're not silent anymore, and that we really want to contribute to the next chapter of this wonderful nation," Mr Mailman enthused.
Mr Mailman – who is a corporate lawyer with expertise in commercial transactions, corporate advisory and corporate structuring with over 15 years of experience – said working on a variety of community cases resulted in his victory at the awards ceremony in 2021.
For instance, he worked with remote Aboriginal communities in the Kimberley region in Western Australia in relation to their housing needs, which resulted in the community becoming managers of the houses in their community.
"It meant that their balance sheet or income that they secured from that contract allowed them to be sustainable," Mr Mailman explained.
"Before that the community was in great distress because they didn't know where revenue would come from for the community."
Mr Mailman also contributed to the formation of the free trade agreement between Australia and the UK and to the structuring of the Northern Territory Indigenous Business Network, which is a peak body representing and supporting Indigenous businesses and creating opportunities for them.
"I think it's been wonderful to take what I've learned in the south and transfer it into the remote communities in the north," he said.
Mr Mailman said it is critical for Indigenous leaders in law to share their stories and knowledge with the community through awards programs such as the Australian Law Awards because of their wisdom and understanding of working with the Indigenous community.
"When they're there at the table and are recognised, they're able to create opportunities to work with even greater numbers of leaders, and even the government," he said.
"In this way, reconciliation can be achieved not just from a formal perspective but also from a very substantive place where traditional owners are active in laying the foundations, especially in coming together with the rest of the nation. They're not just passive participants."
He continued: "The awards are a wonderful place of recognition and a stepping stone to be able to speak about the very policies and laws that change our nation.
"It can also influence the business community worldwide to come and do business with us and develop these lands, and support traditional owners who are the entrepreneurs of the ancient world. So, I think it's a wonderful platform to usher in great change."
Mr Mailman encouraged this year's entrants to be honest storytellers when compiling their submissions and demonstrate how their past shaped them into leaders today.
"Everyone has a journey and we're great storytellers," Mr Mailman said.
"I think the Indigenous journey for many leaders is absolutely fascinating, and heartbreaking at times. But that's the honest story that needs to be told as it provides a wonderful insight into the things that have made them who they are."
Mr Mailman concluded by calling for more Aboriginal commercial lawyers who possess a cultural and traditional understanding to enter the profession.
"We see significant opportunities (especially in northern Australia) around economic development. It really takes the Indigenous legal sector and lawyers who understand those communities and the commercial world to be able to unlock the full potential of this nation," he said.
Make sure you submit an entry or nominate a colleague by Friday, 3 June, who you deem worthy of being awarded Indigenous Leader of the Year at the 2022 Australian Law Awards.
For more information about the awards program, click here.