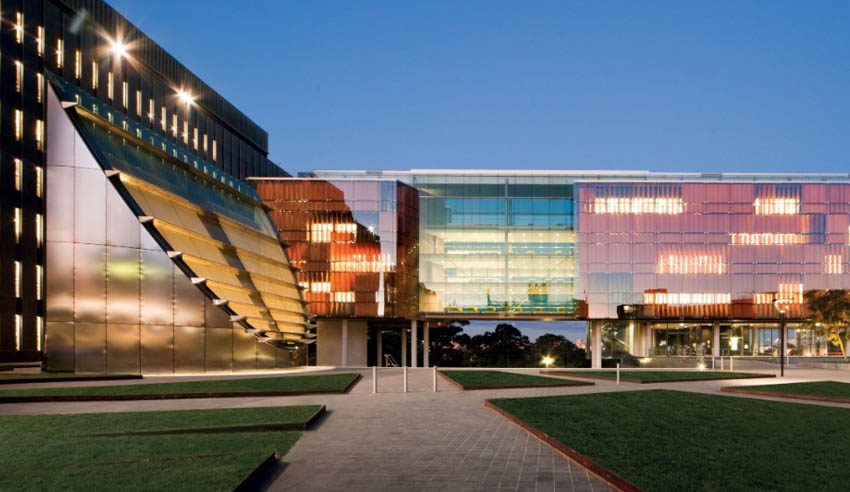 The University of Sydney Law School student team has been ranked equal third in the world after reaching the semifinals of a prestigious moot competition.
A team of students representing the University of Sydney Law School recently reached the semifinals of the Willem C Vis International Commercial Arbitration Moot Competition, ranking the team in equal third place out of 365 teams who competed.
This result sets a new record – and is the best result a team from Sydney has ever had. The global mooting competition, for law students across the world to practice their skills in transnational commercial law and international commercial arbitration, represented 84 different jurisdictions this year, with more than 2,500 students in attendance.
Sydney Law School's team was comprised of Aoife Hogan, Nicole Leong, Olivia Maley and Caroline Xu – who embarked on a period of intensive oral advocacy training under the guidance of their exceptional coaches, Lucy Nason and Beata Szabo, both of whom are past members of Sydney Law School's Vis Moot team.  
Whilst the oral rounds of the Vis Moot took place in April 2022, the competition began six months earlier, in October 2021, when the Vis Moot problem was released. Professor Simon Bronitt, dean and head of Sydney Law School, commended the students' commitment to this year's competition.  
"Our mooting prowess is well known and the hard work behind the scenes is truly extraordinary," he said.
"The time and commitment of everyone involved deserves our acknowledgement and praise."
The Sydney Law School team was beat out in the semifinals by Germany's University of Hamburg, whilst the eventual overall winner was Bulgaria's Sofia University St Kliment Ohridski.
Aoife Hogan was also awarded a best oralist prize, which was announced in the awards ceremony at the conclusion of the Vis Moot Competition.
Professor Chester Brown from Sydney Law School added: "Thanks to the many past Sydney Vis Mooters, colleagues at Sydney Law School, and members of the legal profession who generously assisted with practice moots, including his honour Justice Payne of the NSW Court of Appeal, who served as presiding arbitrator in the team's final 'Demonstration Moot'.
"I am also personally indebted to the team's two excellent and dedicated coaches, Lucy Nason and Beata Szabo, for always going above and beyond in their support of the team."