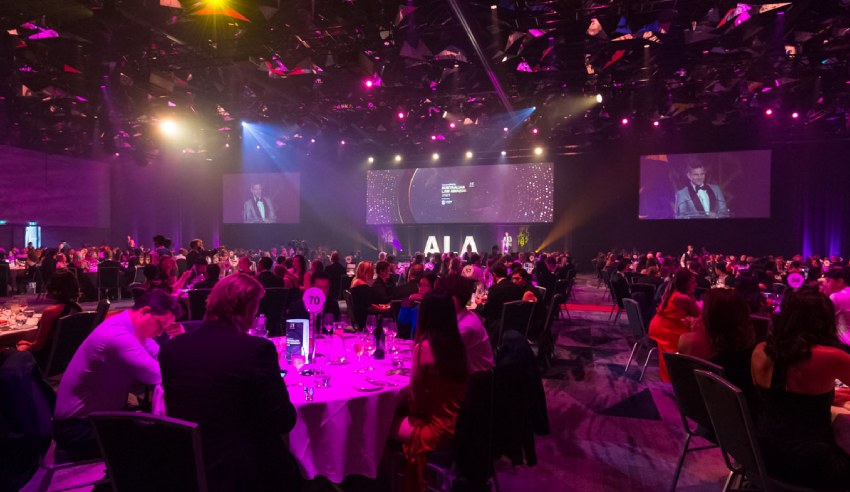 Lawyers Weekly is urging all banking and finance teams within law firms, as well as firms that specialise in the area, to nominate now for the 2022 Australian Law Awards.
The awards program, which is now in its 22nd year, is a chance to not only celebrate legal teams who have demonstrated consistent commitment to driving progress in the legal industry but to also recognise the individual achievements, contributions, and capabilities of law professionals across Australia.
Run in partnership with our principal partner UNSW Law and Justice, the black-tie gala event will be held at the Australian Turf Club, Royal Randwick Racecourse, Sydney, on Friday, 12 August 2022.
The awards – which include 40 individual and group categories – are peer-reviewed and judged by a well-respected and trusted panel.
This recognition enables law firms, managing partners, general counsel, barristers, and legal scholars to distinguish themselves and strengthen their position while retaining and attracting the finest talent and business.
Lawyers Weekly is inviting all banking and finance teams within law firms and firms that specialise in banking and finance to submit an entry in the Banking and Finance Team of the Year award category this year.
We are asking banking and finance teams to demonstrate the quality, depth, and expertise of your teams and how you have capitalised on them to serve your clients in the banking and finance industry.
The category aims to reward teams that collaborate effectively to not only meet the pressing needs of their clients but also progress to become thought leaders in their fields of practice.
It also recognises the achievements of teams who provide legal advice that is technically sound, strategic, practical, and meets the clients' business objectives.
A strong submission will include details about the outstanding work undertaken over the 2021-22 financial year (FY21-22) that demonstrates excellence in the entrants' practice area.
Furthermore, they must outline how the team's combined expertise has benefited clients and the firm and illustrate it by providing statistics, case studies, or other metrics.
Moreover, it is critical for banking and finance teams to highlight what distinguishes them from their peers as a leader in their fields of practice.
To be eligible for the award, the team needs to demonstrate work completed in Australia for their organisation, or on Australian aspects of transactions if it is an international matter, in the 12 months over FY21-22.
To enter the award, register your account through our awards platform, fill in the details of your submissions, press save, and lodge it.
The judging criteria for the award category is both qualitative and quantitative, and acknowledges growth, business development, business excellence, leadership, and innovation.
Submit your entry or nominate a colleague whom you believe is worthy of recognition of the Banking and Finance Team of the Year Award by Friday, 3 June 2022.
For more information about the awards, including the judging and methodology process, click here.