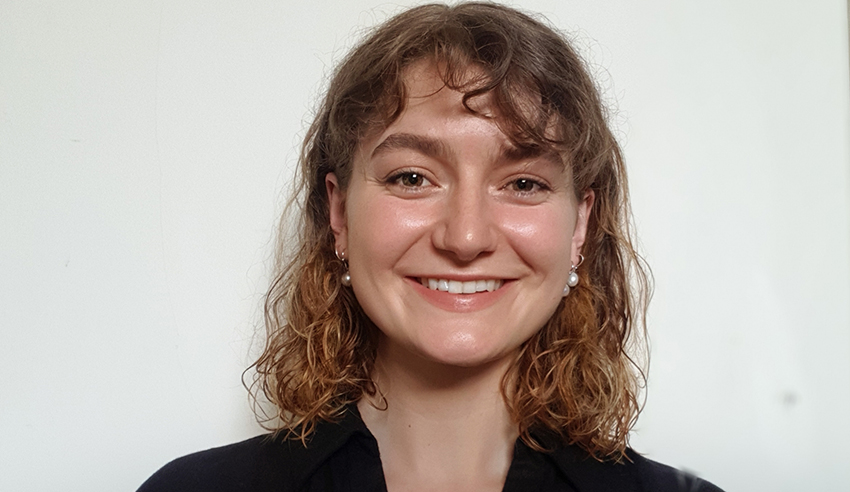 Young law students can do anything they put their mind to with the right support system in place, said this young lawyer and scholarship winner.
Lillian Ireland is in the final year of her combined law and science degree at ANU in Canberra – and has recently been awarded the Australian Academy of Law's 2022 First Nations Scholarship.
The scholarship, which is in its second year, comprises a $5,000 award, which is designed to help a student in their final year of law study with both funding and an AAL fellow as a mentor for that period.
The chair of this year's judging panel, AAL fellow professor Gino Dal Pont said Ms Ireland's "obvious commitment" to both legal study and work experience swayed the judges.
"Beyond Lillian's strong academic record across both her law and science subjects, what impressed the panel included her extracurricular experience as a researcher and judicial associate, coupled with her ambition in future to pursue legal practice in community legal centres as well as to use her knowledge and skills to target environmental and cultural causes," he said. 
In conversation with Lawyers Weekly, Ms Ireland said she was "honoured" to receive the scholarship – which will help both her continued studies and her career. 
"Firstly, the scholarship's financial aspect has opened new opportunities for my career. I was concerned about undertaking my graduate diploma of legal practice (GDLP) after completing my studies, as it seemed a huge financial burden. I was considering applying to graduate positions at firms or departments which were offering financial contribution for this. Now, I can put most of the money I have received from AAL towards my GDLP. This financial freedom has given me the privilege and liberty to pursue the opportunities I truly want to, rather than factoring in this financial consideration," she explained. 
"Secondly, the scholarship also offers optional mentoring. After the AAL announced I won the scholarship, I was lucky enough to have two people reach out to me: Professor Lorana Bartels and Justice Rachel Pepper. I was so touched that two inspiring people were willing to mentor me, each doing incredible work in areas that are different but that I am very interested in. I am grateful for the scholarship for putting us in touch and look forward to their invaluable support and guidance."
Ms Ireland is also passionate about the environment – and hopes to use her degree in science and law to pursue a career in environmental protection. 
"As a Melukerdee woman from south-east Tasmania/Lutruwita, I have always had a strong desire to help battle the threats to country back home and more widely. However, I was surprised at how much I enjoyed studying criminal law, and subsequently sought out work experience in this area, to see what criminal practice was like. I have now had experience at the Aboriginal Legal Service and the ACT magistrates and supreme courts as an associate. This has really encouraged me to explore where practice in criminal law at a community legal centre could take me," she said. 
"A big part of this decision is seeing and experiencing how Indigenous peoples are so disproportionately impacted by the justice system in every way. I want to work in this space to try to work towards a just, justice system for all.
"Ideally, I would love for my passions for people and country to intersect in my career. I do not believe they are mutually exclusive: you cannot have environmental justice without First Nations justice. I am eager to explore this link in the future with practice in environmental criminal law, policy or postgraduate studies."
Ms Ireland is currently an associate in the ACT Supreme Court – and hopes to obtain a position at a community law centre assisting Aboriginal and Torres Strait Islander clients, communities that she appreciated increasingly throughout the pandemic. 
"The pandemic brought hardships on people in multifaceted ways. However, the endless lockdowns and isolation periods felt like, for those with the privilege to do so, a reset to slow down, be flexible, care for the communities that we are part of and appreciate the space surrounding us. I think we should take this lesson and extrapolate it into how we in the law operate," she said.  
"The legal profession, from the little I have seen, already feels like it can be busy and occasionally traumatic. Although this is sometimes unavoidable, the pandemic experience has shown us the importance of ensuring balance, flexibility and realising we cannot perpetually operate as 'business as usual'. Beyond this, I think this introspection should also encourage us to prioritise key issues. To me, this really means taking action, both in the profession and personally, to mitigate and adapt to climate change."  
And as for her advice for younger law students, Ms Ireland said that with the right support, "you can achieve anything". 
"The law can be so adversarial in nature. Starting in law school, our grades are ranked and scaled depending on the success of our peers, and we then seem to be encouraged to fight against each other for prestigious jobs. This competitive environment instigates insecurity and self-doubt, as well as an inability to admit failures or lack of 'success' in law. To overcome this, I have found being strong in your unique abilities, as well as creating a supportive network around you, is key," she added. 
"What has also helped me is realising that we aren't all in a competition – we all have different values, dreams and passions – how could we all be fighting for the same path? I was never someone who was certain of my place in this colonial legal system, or certain of my abilities to succeed amongst people who seemed so impressive. But I am proud, and my doubting side is also surprised, of what I have achieved so far. To the young lawyers who are passionate and working hard, I am sure you should be too."