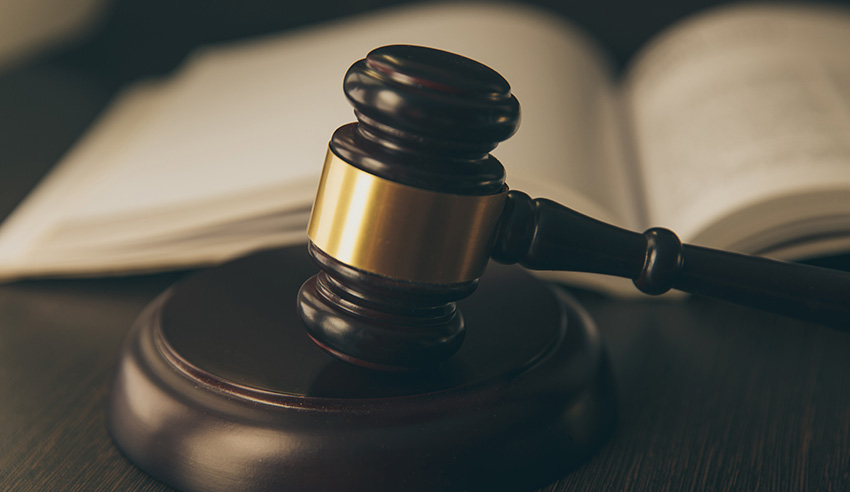 Although it agreed there was "sufficient evidence" that a senior associate at global law firm Allens sexually harassed a second-year lawyer, the Legal Services Commission will not pursue disciplinary proceedings.
Over two days in mid-2015, Allens senior associate Timothy Leschke sent text messages to former Allens lawyer Fiona Thatcher and showed up on her doorstep when he did not receive a response. Six years later, the allegations have been substantiated by both Allens and the Queensland Legal Services Commission (LSC), but there will be no disciplinary consequences. 
In a letter shared with Lawyers Weekly, commissioner Megan Mahon said there was "sufficient evidence" the events occurred, including Mr Leschke himself admitting to them. The issue, she went on, was that it was an apparent "isolated incident" that occurred over six years ago. 
"Noting the available disciplinary case law about conduct involving sexual harassment, I do not consider it likely that a disciplinary body would find this conduct to amount to unsatisfactory professional conduct or professional misconduct," the letter, sent late last week, read. 
Ms Thatcher told Lawyers Weekly that the decision has left her "feeling defeated and demoralised". The reasons, including the timing of the complaint, are "deeply troubling and do not hold up under scrutiny". 
"This outcome is a disturbing precedent for the LSC to set," she said. 
At midnight on 31 July 2015, Ms Thatcher received the first of two text messages from her former colleague. In the context of the then-second-year lawyer sending the word "f**k", Mr Leschke had responded by asking her, "Is that what you want?". 
Despite not receiving a response to the text message, Mr Leschke then showed up on Ms Thatcher's doorstep 15 minutes later and continuously rang the doorbell to be let in. Mr Leschke ignored Ms Thatcher's pleas for him to leave and only did so when her father approached him. 
The next day, at about 10am, Ms Thatcher then received the second text message. In it, Mr Leschke followed up by asking again, "Is it?". 
Internal investigators at Allens concluded that while the text messages sent were "not sent with the intention to offend, humiliate or intimidate", the events of 31 July and 1 August 2015 could be perceived as "intimidating and harassing", and that it was likely that a reasonable person would "similarly interpret the nature of the text message to be inappropriate and sexual in nature". The firm concluded that the sexual harassment allegations were "substantiated". 
However, it also indicated that there was a "greyness" in the nature of the relationship between Ms Thatcher and Mr Leschke that led to the events. In the statement to the LSC, Ms Thatcher said Allens used the fact that Mr Leschke was her friend as a "mitigating, rather than an aggravating, factor" and had "twisted my complete honesty and openness". 
Despite the internal investigation, Ms Thatcher said that all Mr Leschke received was a "first and final" warning letter. She said she then had to be seated near him for the next five months before making the decision to leave Allens. 
In April of last year, Mr Leschke told The Australian: "I hope you agree that it is possible for people to make mistakes, learn from them and change. I learned from the 2015 incident and since then have sought to hold myself to higher standards of conduct."
The Australian reported, at that time, that Mr Leschke had apologised for his actions, describing them as "inexcusable and well below the standards expected of a decent human being".
In July 2021, after making the decision to report the incident to the LSC, Ms Thatcher was advised that, because the complaint had been made over three years after the conduct had occurred, the LSC would first have to make a decision on whether it would even open the investigation. 
In response, Ms Thatcher said that although she had only recently realised that she could not "stay silent about what Tim did anymore", she now had to contend with time limits. 
"I hope the commission recognises the reality of how difficult it is for victims to come forward, how it can take a long time if it ever happens at all, and the huge toll it has taken on me to speak out and continue speaking out," Ms Thatcher wrote back to the LSC. 
Talking to Lawyers Weekly last week, Ms Thatcher said the LSC had the opportunity to deny hearing the complaint on the grounds of it being time-based, but had decided to anyway. Despite this, the LSC used the passage of time as a reason for dismissing the complaint. 
Referring to the LSC's reference to it being an isolated incident, Ms Thatcher said that while he may not have reoffended again, this "should only be relevant in determining the severity of his punishment, not in the consideration of whether his actual conduct was unbecoming". 
At the end of the letter, Ms Mahon told Ms Thatcher that she appreciates the ongoing impact the events have had on her and said it was "certainly concerning conduct" that "should not be tolerated".
"Given the current legislative and common law constraints, the commission is looking to ways of addressing such conduct in the profession, and also how we can, as a professional regulatory body, encourage better behaviour and awareness around what is inappropriate conduct in relation to co-workers and fellow practitioners," she said. 
Ms Thatcher said this has only further reinforced the notion that the legal professional bodies are not ready to take real action. 
"In its decision, the LSC said it's looking [at] ways of addressing such conduct in the profession. Well, it had the opportunity to do exactly that, and this is what it did instead," Ms Thatcher said. 
"Empty, meaningless words from an ineffectual, virtue-signalling institution."
Allens had no comment on the outcome of the LSC's investigation.
Help is available via Lifeline on 13 11 14 and 1800RESPECT on 1800 737 732. Each law society and bar association also has further contacts available on their respective websites.
Naomi Neilson is a contributor and former news editor at Lawyers Weekly.