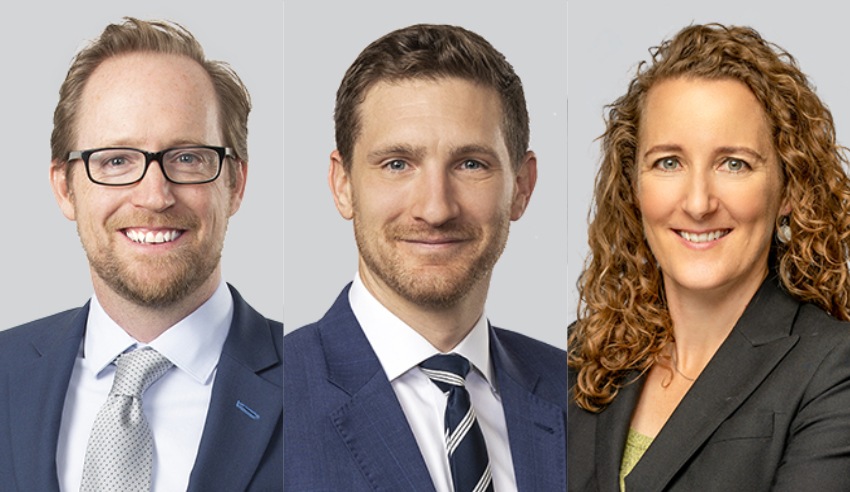 Global litigation funder Omni Bridgeway has appointed new leaders for its Asia-Pacific team, as the business pushes its status as a worldwide fund manager.
Oliver Gayner and Tom Glasgow have assumed new positions as managing directors and co-chief investment officers in APAC for the litigation funder and will be jointly responsible for overseeing all aspects of Omni Bridgeway's investment management, due diligence processes and operations across the Asia-Pacific region.
Mr Gayner is based in Sydney, and Mr Glasgow is in Singapore. The pair joined Omni Bridgeway in 2017 and 2015, respectively.
The joint appointment, the funder said in a statement, advances the ongoing global integration of Omni Bridgeway's business operations and also reflects the cross-border nature of funding in the region.
Elsewhere, Tania Sulan has been appointed to the newly created role of managing director for transformation, in which she will oversee the implementation of strategic projects for the funder's board. Ms Sulan has been with the funder since 2007 and formerly served as chief investment officer in Australia and New Zealand.
Speaking about the appointments, Omni Bridgeway managing director, chief executive and chief strategy officer Andrew Saker said: "These exciting appointments recognise the immense talent in our leadership team and reflect the ongoing omnibridgeway.com integration and transformation of our business, from its origins as a founder of the dispute finance industry, to our present status as a global fund manager, specialist in legal assets, and the largest legal risk management team in the world."