Goodbye job applications, hello dream career
Seize control of your career and design the future you deserve with
Human rights lawyers need to think outside the box
Kieran Pender, senior lawyer at the Human Rights Law Centre, said his field is not "black letter lawyering" and, as such, has advised law students and junior lawyers interested in human rights law to think creatively about how they could protect and enforce their clients' rights.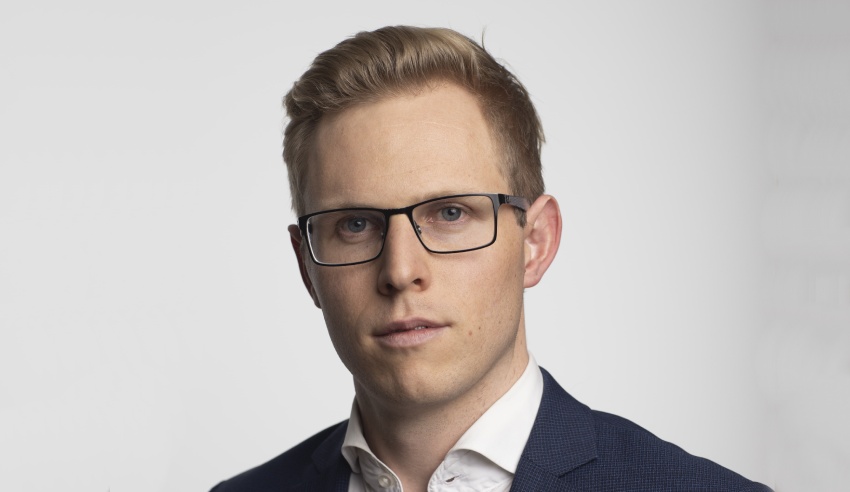 Mr Pender – who recently was named Pro Bono/Community Lawyer of the Year at the 30 Under 30 Awards 2022– works in the democratic freedoms team at the Human Rights Law Centre to protect whistleblowers, fight secrecy, defend free speech, and prevent mass surveillance.
You're out of free articles for this month
To continue reading the rest of this article, please log in.
Create free account to get unlimited news articles and more!
He is also an honorary lecturer at the Australian National University College of Law and a contributing writer for various media outlets.
Mr Pender is passionate about diversity and inclusion and has authored a report on bullying and harassment within the law when he was senior legal adviser at the International Bar Association prior to joining the Human Rights Law Centre.
He serves on the advisory council of the Global Institute for Women's Leadership (a joint initiative of the ANU and King's College London) and the diversity and inclusion committee of the NSW Law Society.
Speaking to Lawyers Weekly, Mr Pender said he is privileged to work to protect democratic rights while underscoring the importance of pro bono work in a turbulent world where inequality is ubiquitous.
What do you find exciting about working to protect the rights of others?
The best thing about my job is the opportunity to make a difference. Our democratic rights and freedoms are critically important, so it's vital that we fight to ensure that they are protected and upheld – now more than ever. Working on issues like whistleblower protections, state surveillance, free speech, protest rights, and secrecy is a real privilege.
What led you to focus on these aspects of the law?
VIEW ALL
My background is in employment law. I never envisaged a career as a human rights lawyer. But as I was often working on public sector employment law, I found myself frequently working on important democratic issues like whistleblowing, employee free speech, and secrecy. One thing led to another.
How would you define success in your field of the law?
Success in my line of work can take different forms like successful strategic litigation, influential policy interventions, or impactful advocacy. One of my favourite aspects of my work is the range of strategies we can deploy in trying to achieve our objectives. Sometimes litigation is the best strategy, while other times, it might be coalition-building and campaigning. It is great to be able to tailor our intervention to ensure we can make a difference.
Why is pro bono work and human rights law important right now?
We live in a turbulent world, with rampant inequality, significant challenges to our rights and freedoms, and the climate crisis. There has never been a greater need for lawyers to work in the pro bono and community legal centre sector, at the frontline of using law to make a positive difference.
What work do you do outside your full-time work at the Human Rights Law Centre?
In addition to my work with the Human Rights Law Centre, it is a real honour to volunteer with Redfern Legal Centre's employment law clinic, led by Sharmilla Bargon and Regina Featherstone. Redfern Legal Centre makes a huge difference, upholding the employment rights of vulnerable and marginalised Australians, and I'm so glad to have the opportunity to contribute to that work.
What advice would you give to young lawyers looking to join your field?
My advice for law students and junior lawyers interested in working in this field is to gain a variety of experience, both in terms of legal practice and skill set. Much of my work is not black letter lawyering. Rather, it requires policy, media, and campaigning skills. I also encourage junior lawyers wanting to work on human rights to understand that label broadly.
Australia is unusual for our lack of statutory or constitutional human rights protections, which means we have to think creatively about how we protect and enforce our rights. That might take the form of employment-related protections (like my work on whistleblowing) or house rights under tenancy laws. It's human rights lawyering, broadly defined.
If you missed out on submitting an entry or nominating a worthy colleague for the 30 Under 30 Awards 2022, don't worry! Keep an eye out for next year's awards program, and make sure you throw your name in the hat for a chance to be recognised for your hard work and achievements!