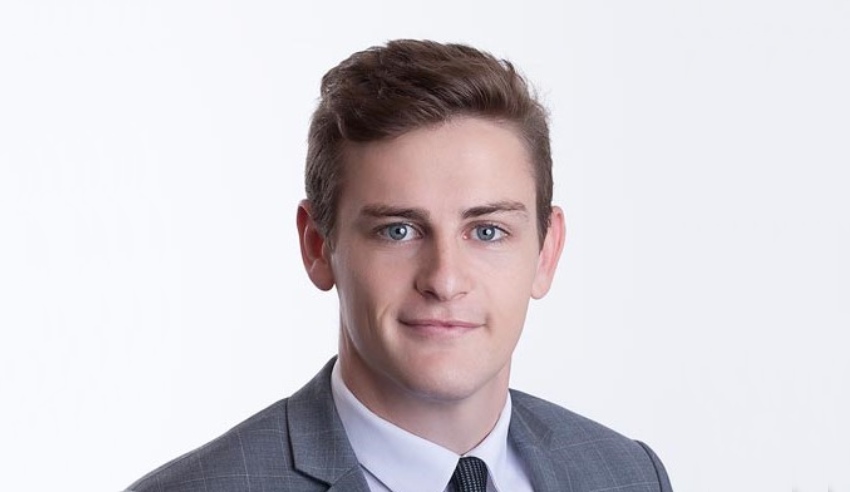 Criminal Lawyer of the Year award winner at the 30 Under 30 Awards 2022 Jonathan Nyst focuses on a diverse range of areas in law but inherited his love for criminal law from his father.
Indeed, when the senior associate at Queensland-based Nyst Legal qualified as a finalist at the awards, his father and managing director Chris Nyst released a statement to his law firm that he was "extremely chuffed" to announce the news.
While Jonathan Nyst credits his passion for criminal law to his father, he also focuses on traffic and corporate regulatory law, dispute resolution and litigation, and wills and estate at Nyst Legal.
The Gold Coast native was admitted to practice as a solicitor of the Supreme Court of Queensland in 2015 and worked as a paralegal and law clerk with Nyst Legal from 2011.
He has experience at all levels in the conduct of criminal and commercial litigation in all Queensland courts, as well as criminal litigation in the local and district courts of NSW, and major consumer law litigation in the Federal Court of Australia.
Mr Nyst is also a songwriter and musician and provides entertainment law advice to the music industry in Queensland.
Outside of work, he has been a volunteer lawyer with the Griffith University Innocence Project since 2016.
Speaking to Lawyers Weekly, Mr Nyst underscored the critical role of a defence solicitor in protecting the rights of the accused and delivering justice, and explained why litigation excites him.
He also urged new and young lawyers to become involved in the legal community outside their full-time work to broaden their knowledge and thrive in their chosen field of law.
What is the most exciting aspect of criminal law for you?
For me, defended trials are the most exciting aspect of criminal law. It comprises, in the majority of cases, the state accusing an individual of a crime of which they claim they are not guilty, for whatever reason that may be. Criminal trials are, therefore, more often than not, adversarial in nature, making for an often-intriguing development of events.
You're involved in some pretty complex aspects of the law, including criminal and commercial litigation and consumer law litigation. What aspects of these areas interest you?
Litigation in any area interests me greatly, no matter the specific aspect of law, because it is, by its very nature, an exercise of trying to resolve a dispute on behalf of your client as well as you possibly can. Whether that is to be achieved by obtaining a court order, or by settlement, and the way in which you undertake that exercise, including the strategies and tactics you employ, are often very complex, intriguing, and different from case to case. In my experience, that makes for very exciting work.
Why are these areas of the law important right now?
Litigation, no matter the specific area, will always remain relevant and important because it is integral to ensuring people adhere to the duties and care they owe one another. Criminal litigation, in particular, however, is an area that I take particular interest in, as I consider a defence solicitor's role to be of special importance to the community. As a defence solicitor, I am, in most cases, the only person who stands to protect the rights and freedoms of the accused from the state and its endless resources, which is why a defence solicitor's role is so important to the administration of justice.
What led you to focus on these aspects of the law?
In criminal law specifically, I followed the footsteps of my father, who has led a successful career in this area for over 45 years. His tutorship has been invaluable to my career, and he continues to inspire me to this day.
You also provide entertainment law advice to the music industry. What do you enjoy about combining your musical talent with your expertise in law?
I suppose having played so many live shows as a musician has helped me build a lot of confidence in speaking comfortably on my feet publicly, which is of great value in the courtroom. That is not to say, however, that I have never felt somewhat uneasy in appearing before a very grumpy judge!
What constitutes success for you in your field?
As silly as it may sound, success to me is all relative. If you find happiness or peace in what you do day to day, no matter the field, then you are living a successful life.
You're involved in the legal community outside your work as a volunteer lawyer with the Griffith University Innocence Project. What kinds of services do you provide through this project?
The Innocence Project is a not-for-profit organisation committed to exonerating individuals who have been wrongly convicted and working towards reform in the criminal justice system to prevent future injustice. Therefore, it often involves working with applicants who claim their innocence post-conviction or appeal, reviewing their case, assessing whether any assistance can be provided and, if so, helping them in that exercise.
How important is it for new lawyers to become involved in their field outside of their full-time work?
I think new or young lawyers should do everything they can to be involved in their field outside the confines of their specific job for several reasons. One being that those experiences can really help broaden a young lawyer's understanding and appreciation of their role and how to best carry that out. I also encourage all new or young lawyers to get involved in other areas of law that they might not know or have a particular interest in, whether inside or outside their full-time job, as I believe having even a limited understanding across multiple areas of law makes you a much better lawyer in your specific area. 
What challenges have you faced in your work, and how have you overcome them?
There are always different challenges every day, and I find that in almost all cases, the best way to overcome them is seeking the advice and perspective of your colleagues. That is why so many people value a good working environment; the benefit of having great colleagues makes overcoming your own challenges much easier.
What opportunities do you see for other new and young lawyers entering your field of law?
Our society rarely experiences any great downturns in crime, and while that may not present as a positive thing generally, it nevertheless provides young aspiring criminal lawyers with plenty of opportunities to find work in assisting those requiring representation.
What guidance/tips would you have for other young lawyers coming through the ranks and facing/overcoming challenges?
What I value in new or young lawyers more than anything else is when they appear to love what they do, because I find that, more often than not, the lawyers who love what they do, regardless of whether they start out as great lawyers or not, will often turn out to be the best ones. So, my advice would be, find what you love and stick to it.
If you missed out on submitting an entry or nominating a worthy colleague for the 30 Under 30 Awards 2022, don't worry! Keep an eye out for next year's awards program, and make sure you throw your name in the hat for a chance to be recognised for your hard work and achievements!