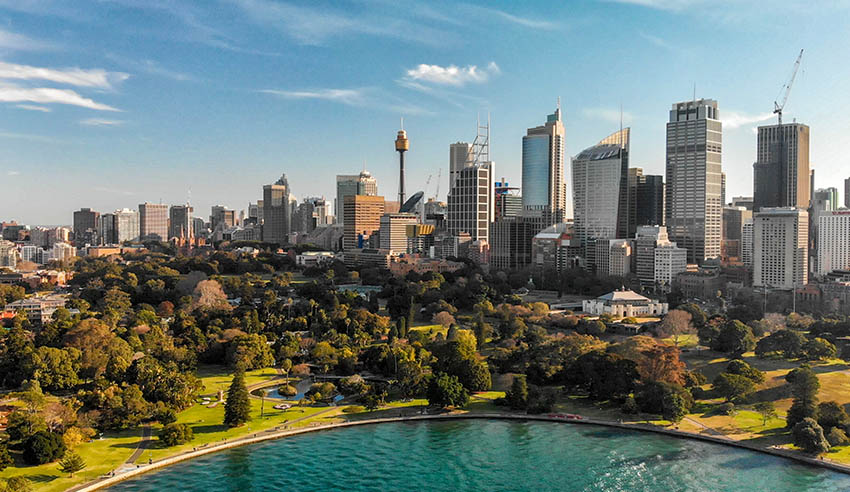 Paul Callaghan – the founder of Callaghan Cultural Consultancy – is committed to providing an Aboriginal perspective to all organisations, including legal firms. 
A unique aspect of his life – as a Worimi man who was born in Newcastle but grew up in the small coastal town of Karuah – is his passion for creative writing. Mr Callaghan has written three books, namely, Iridescence: finding your colours and living your story, Coincidence and Consequence. Paul was also inspired to do a PhD in creative writing at the University of New England.
His knowledge of empowering Aboriginal people and others in their lives makes Mr Callaghan much sought over as a public speaker. In addition, he has experience in providing "skills and understanding that support improved wellbeing for Aboriginal communities including cultural capability and wellbeing workshops, strategic evaluations and reviews, strategy development and cultural capability assessments".
From the beginning, Mr Callaghan didn't see himself as a leader in policy. He mused: "I never really aspired to a leadership role and was always more focused on doing a great job in any role I was appointed to. As I transitioned into executive roles, I realised it was part of my journey to lead which meant I had to learn as much about leadership as I could."
Moving into more senior roles in the government, it is more and more difficult to discuss issues of wellbeing. In fact, when Mr Callaghan disclosed to another about his mental health in government, he immediately felt unsupported. He said that "in the one instance I mentioned my past to someone I trusted, it was used against me".
Whether in the legal profession or other industry areas, it is important to take calculated risks. He said, "around 10 years ago, I was one of the most senior Aboriginal appointments in state government but realised that what I wanted to do with my life wasn't possible in the environment in which I was working".
Instead, it was necessary to take some risks in order to achieve life goals. Mr Callaghan said, "my wife and I moved from the city back to my traditional country with no jobs and a substantial mortgage with an unshakeable faith that everything would work out".
He remarked, "I never dreamed that in a decade I would be running a successful consultancy that does good things, be an author of a successful book that is about to be launched in France and Germany and an audio book, and have completed a PhD".
For legal practitioners, competing priorities need to be managed so that there is time for other activities. Firms should set different expectations about workload and what is achievable on any given day. This is all about setting boundaries and being disciplined about enforcing them. Honest conversations with management are important so that both managers and staff have mutual expectations of what needs to be done.
The legal practitioner needs to take time to identify life balance and develop a self-care plan that ensures work doesn't erode wellbeing or take ownership of your life story.
There is a concern about overusing dated terminology such as "work/life balance". This is because what we do in our work/life is obviously important, but it isn't who we are and doesn't define us. 
Ultimately, Mr Callaghan is committed to leaving a better world for all children, including those who may one day want to take up a career in government or a career in the law. This idea of legacy is important to Mr Callaghan, who observed that, in Aboriginal teachings, there is a saying, "don't be a ghost. Make sure you leave some tracks in the sand for others to follow."
Organisations could benefit from listening to the wisdom of Aboriginal people. Mr Callaghan stated that "many organisations have an agenda that doesn't provide a legacy for future generations. They don't leave tracks in the sand."
Mr Callaghan maintains that his learnings about the COVID-19 pandemic could have implications for future decision-makers. He said that "during the pandemic, the leader's role was to keep people safe whilst also planting the seeds for healing and recovery once the pandemic was over". 
A more holistic way of looking at the world post-pandemic is emerging. Ultimately, "from an Aboriginal perspective, a leader's role is to care for my place and all things in my place for my children's, children's, children," he said.