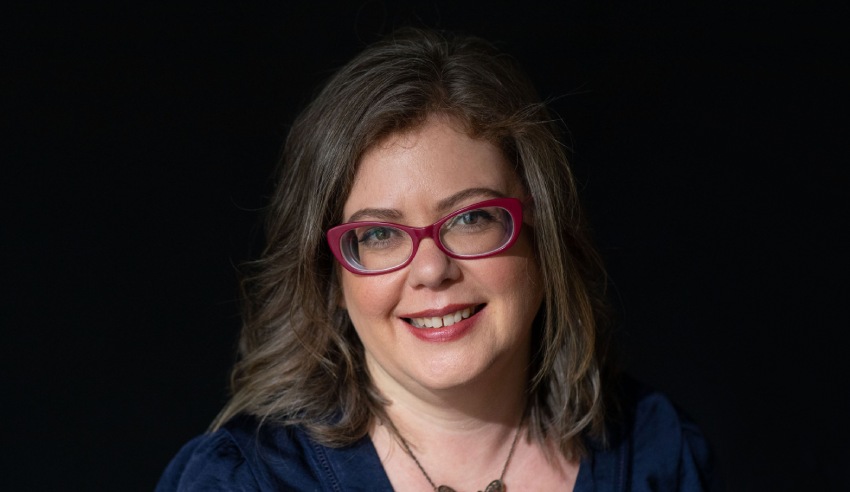 Highlighting key achievements from your career history is a powerful way to demonstrate your capability to a future employer, enabling them to determine if you can contribute to their organisation if you successfully secure a role, writes Ruth Beran.
It is also a crucial way to stand out, particularly if an employer is comparing you with other candidates who only list role responsibilities or key skills.
You should include achievements in:
Job application documents, like resumés and cover letters;

Interviews;

LinkedIn profiles;

Negotiating salary; and

S

eeking a promotion.
Collating key achievements takes time but will pay dividends for your future career.
Structure your achievements
The STAR (Situation, Task, Action, Result) technique provides a useful scaffold for communicating key achievements in your cover letter, resumé or your responses to interview questions:
SITUATION – Describe the background of a work situation (employer, time frame, role);

TASK – Talk about your responsibilities or the tasks you had to complete;

ACTION – What you did to address the issue or problem. Use an action verb like: implemented, designed, increased, reduced, led, and initiated; and

RESULT – Focus on outcomes and quantify the end result where possible.
Giving specific and contextualised STAR examples will ensure that you are remembered when you apply for roles. People are less likely to remember generic examples (i.e., ones that anyone can tell).
Quantify your achievements
Adding metrics to achievements highlights their scale and how you contributed to, or supported, a project or initiative. Achievements can also tap into a range of different competencies. For example:
How many people you have managed (leadership);

How much money you have saved or brought into an organisation (problem solving/initiative/influencing/commercial awareness/negotiation);

How many cases/projects you have worked on at any given time (time management);

How large a case/project is that you worked on (i.e., dollar value, team members, number of stakeholders) (level of responsibility/legal skills/communication skills/collaboration); and

Whether cases/projects you delivered were on time or under budget (project management/dealing with priorities and deadlines).
If you cannot think of a personal metric when answering interview questions, give numbers that relate to your employer or the cases/projects you have worked on. For example:
How big is your employer? (Dollar value) or:
o   How many areas of law/employees/offices does your employer have?
How big are the clients/stakeholders your employer works with? (Dollar value) or:
o   How many employees work for your clients/stakeholders?
o   How many offices do your clients/stakeholders have?
o   How many people are in your team? (Demonstrates teamwork)
Figures provide extra context, particularly if your employer is not widely known, but note that larger is not always better; for example, experience in a suburban law firm may offer more responsibility and broader exposure to different areas of law than in a top-tier firm.
If you are unsure of the exact numbers, you can approximate, but note that your figures may be double-checked with your referees.
Demonstrate your value in interviews
Providing metrics and details together in a succinct example can give an interviewer an indication of the scope of work that was undertaken in a particular role.
So, details (in bold below) could help answer the behavioural question: Can you give an example of when you used your communication skills to work with multiple stakeholders on a project?
As a legal officer for the past two years at the Attorney-General's Department, I worked in a team of four to provide legal research and advice for the development of a new piece of legislation: the Good Example Bill. As part of the team, I liaised with 12 external stakeholders and worked internally with our policy section to help analyse over 200 community submissions. I also worked closely with parliamentary counsel who drafted the bill. The process took nearly 24 months and incorporated the feedback from six other government stakeholders and all relevant sectors of the community. The bill is now before Parliament and is likely to pass into law by July this year.
Demonstrate your value in resumés
When listing achievements in your resumé, use dot points under each position in your experience section. Three to five dot points are ideal as dense blocks of text can be difficult to read.
A good way to write accomplishments is result-and-then-cause (i.e., result BY action). For example, having played an instrumental role in a $150,000 settlement for an international commercial client [insert name if the settlement is public knowledge] by providing timely legal research 
Achievements in resumés are mini-STAR examples, where the situation is given by the job and employer, then followed by, for example:
Task

: instrumental role … for a commercial client;

Action

: providing timely legal research; and

Result

: $150,000 settlement.
Generally, resumes do not use pronouns, so avoid writing achievements in your resume in the first person. Words like "I", "me", and "myself" are more appropriate for cover letters and your LinkedIn profile summary, where you can engage with the reader on a more personalised level.
Resumes should always be tailored for the role you are applying for. This includes removing more generic achievements to make way for relevant, quantified achievements.
While it is good to use quantified achievements, non-metric achievements can also demonstrate your value in resumés, such as:
Nominations for staff awards;

Performance that is over or above the usual standards;

Special commendations;

Published articles;

Invitations to speak at an event;

A promotion; and

Being a mentor to other staff.
Ruth is a national careers adviser at the College of Law. She also works with Outplacement Australia, TAFE NSW and previously was at UNSW Law.