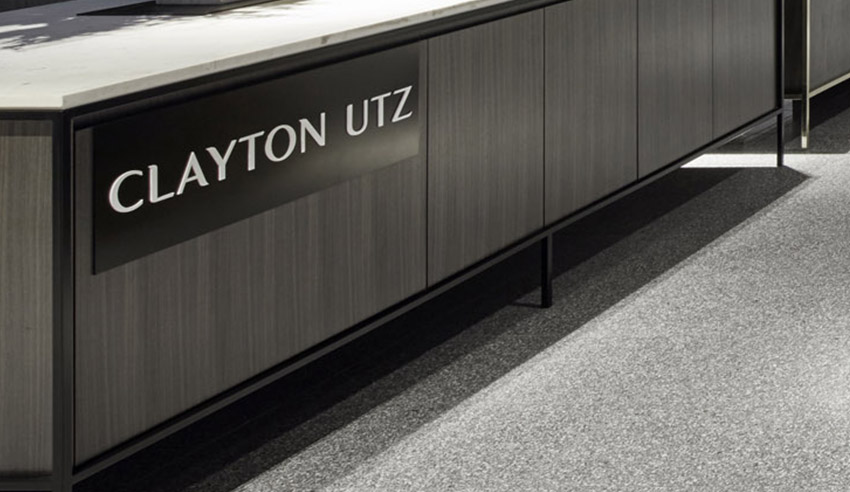 Clayton Utz has elevated 59 staff to senior positions in its 2022 promotions round, including 26 special counsel.
National law firm Clayton Utz has appointed a number of senior staff across its Australian offices, bolstering a number of its practice areas.
The promotions round, effective from today (1 July) include 26 special counsel, 29 senior associates, one director, two managers and one senior manager.
The newest special counsel at the firm are Will Atfield, Mariam Azzo, Monique Azzopardi, William Bartley, Mark Chahine, Bryony Dewar-Leahy, Cynthia Elachi, Peonie Gebbie, Will Golinelli, Rebecca Hanrahan, Annabelle Holcombe, Jessica Hourn, Claire Kosack, Tyson Lange, Sean McGuire, Jonathon McRostie, Bree O'Connell, Ananya Roy, Angus Roy, Caitlin Sheehy, Stephen Silvapulle, Lyndal Sivell, Leighton Smith, Megan Turner, Jared Webster and Dougal West.
The following lawyers have also been promoted to senior associate Andrew Abraham, Zac Cleal, Cecilia Cornu, Alex Corsaro, Alex Crockett, William Davies, Georgia Davis, Gabrielle Doyle, Damiano Fritz, Kimberley Grellinger, Michael Huynh, Rashmi Islam, Josh Krechman, Cari-Dee Le, Jarrad Mathie, Claire McBride, Oliver Morris, Sarah Nguyen, George Pasas, Milly Pointon, Samuel Pullin, Kirby Reid, James Singh, Nikola Sopcic, William Stefanidis, Adele Ta, James Walker, Megan Williams and Rhys Williams.
Within the forensic and technology practice, Lex Burke has been promoted to director, with Chris Courtis appointed to senior manager and Manoj Battan and Emma Brannigan being elevated to managers.
Speaking about the promotions, Clayton Utz chief executive partner Bruce Cooper said: "Fostering career paths and recognising up-and-coming talent is an important part of being a high-performing business.
"The promotion of this group of committed, collaborative and talented people reflects the mark they are making on our firm, and beyond."