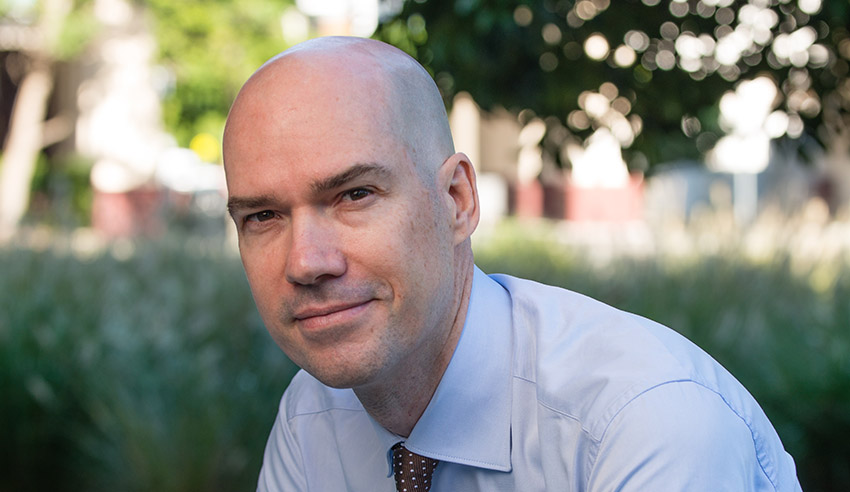 Now that all the buzz around being appointed to the partnership has settled, the reality of being a partner in a law firm can leave you feeling a little overwhelmed, or at the least a little uncertain as to what this partnership thing is really going to look like, writes Stuart Barnett.
Ideally, it will be an organic transition that means you are largely doing what you did prior to having the title, with a bit more responsibility thrown in and a role you get to grow into over time. The reality can be a little different: everything is the same, yet different.
How you deal with this transition is a very individual thing, dependent on your firm, your practice area, and the expectations of others and your expectations of yourself.
The art, much like life, seems to be working out what you can control and what you cannot, and acting accordingly.
I've been reflecting on this and have a few observations I've gleaned working with clients through the first year of partnership that may help with the transition.
1) Your business plan was a punt about the future; the future is uncertain.
The reality of your business plan is about to assert itself. That wonderfully compelling case you put together must now actually be implemented. There are a couple of things that can be useful to keep in mind when thinking about business plans — there is a habit for them to be produced for partnership processes and then be shelved.
Firstly, it's unlikely that your business plan will perfectly align with reality. That's because any plan that involves the future makes assumptions that don't always hold up. The aim of a business plan is, arguably, to set a direction and a focus, not to be perfectly implementable or perfectly executed. 
Secondly, all good business plans evolve. Having some check-in points throughout the year to stop and reflect on how the plan is going is very useful. If you must change track a little or pivot, then not only will you have to change the practical business development activities, but you will likely need to provide a narrative to others for this shift. This latter point is easily overlooked.
2) Set some realistic goals for the first year.
The key word here is "realistic". There will be expectations from your colleagues in the partnership, and indeed from your colleagues who aren't partners (more on this below). And there are your own expectations.
This is basically working out what success looks like for you at the end of the first year of your partnership and working backwards.
If you are unclear or could do with some more clarity around the expectations on you, then it is important to have conversations with the right people. You may not obtain complete certainty, as understandably, you need to develop a view on this yourself, but checking in with your supervising partner, or the partner who supported your application will keep you in the loop. 
Then there are the expectations you have of yourself. This is a very personal thing, but on average, I'd say my clients have very high expectations of themselves. Nothing wrong with that, but probably worth reflecting whether this helps you get the best out of yourself? Or if realigning your expectations will improve your performance.
Finally, there's comparing yourself to your colleagues. This can be a killer. Comparison, Roosevelt said, is the thief of joy.
It might be that being a partner on one level all looks the same, but you get to shape this according to your strengths and personality. This takes time. Play the long game. Compare yourself to yourself. Surround yourself with people who can help you do this.
3) People will treat you differently. You need to be different but the same.
Partners are now your co-owners, and some will treat you differently. This can be a really nice thing, the best of partnership, the collaboration for working towards a goal together. In my experience, most senior partners are very supportive of junior partners, but some may take a hands-off approach on the basis that you are now a partner, so you need to step up.
Inevitably, your promotion may be a threat to some. The reasons for this are many and varied and largely outside your control. While you may not be able to control how other people respond, you can take this on board, being cognisant of how other people may experience your move to partner. 
Other people need time to adjust to the promotion, just as you need to. Generally, it seems to be a transitory thing.  
Your team may also treat you differently. One client mentioned that since promotion, when he enters a room, the juniors stopped speaking, and he found this uncomfortable. Another experienced a decent amount of resentment from counsel who were not yet partners or didn't get through this year.
My view on this is to play a straight bat, be the same person you were before the title and influence and lead as if you don't have the title — this comes down to leadership style and approach. Leading and managing people is probably the thing you will now need to spend the most time learning.
Leadership is best learnt by doing. If you give it the focus, you'll get better.
Clients may also have different expectations — overnight they are paying more for you!   
4) You don't need to have an opinion on everything
You will now be involved in decisions and conversations you previously didn't have access to. Some of this will be completely new. It's often a misnomer that to impress, you must have an opinion on everything to do with the partnership. You don't.
Sure, it's important to contribute, but be strategic about this and don't underestimate the power of active listening and asking good questions – open questions, not the leading type. (This is so underrated, but active listening activates the reward mechanisms in our brain. Simply listening and being seen to listen can increase your likeability and thus your influence.)
Think about what and where you may want to influence, be selective and focus. You can sprint on those things at strategically significant times.
5) Get support
It's my observation that those partners that do the best in their first years of partnership often have great, supportive supervising partners or champions. I cannot over-emphasise this. Making sure there is senior partner support is absolutely key.
Ideally, you'll have the support you need. No problem. If not, you have to get the support you need. This is not weakness. This is the smartest way to help you perform at your best. This can include mentors, colleagues and a good coach — I may be inherently biased on the latter, but I'd say it's not about getting a coach, it's about getting a good coach. The thinking time and perspective a good objective, external coach can give is invaluable.
It can take some time to find the right support but is well worth the effort.
The wrap
When the buzz of being made partner settles down, it's the long-term sustainability of building a practice that seems to be the important thing. Having some sense of what success looks like for your first year can give you a point of reference, but then also keep in mind you don't have control of everything.
Partnership can be a bit like a large rock rolling down a hill; the aim is to nudge it in the right direction.
Stuart Barnett is a thought partner and coach, with clients including multiple BigLaw firms in Australia.