Partner Profile: Paul Brennan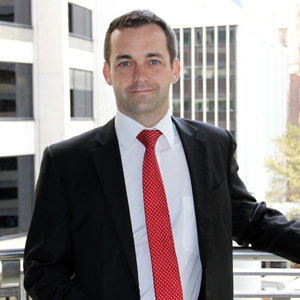 We ask a law firm partner a series of rapid-fire questions about their career. This time: Paul Brennan from Swaab Attorneys.
Which firm are you with?
Swaab Attorneys
When did you join that firm?
April 2014
When were you made a partner of that firm?
April 2014
Which firm were you at most recently prior to this?
Corrs Chambers Westgarth. After Corrs I took on the role of senior in-house counsel at Parsons Brinckerhoff (an engineering consultancy). Being at PB allowed me to develop my commercial capability and gave me a comprehensive insight into how legal service providers should plug-in to a business.
What practice group are you with?
The newly-formed Property, Planning and Projects group (PPP). The firm is expanding in this space and it's an exciting time to be involved in its growth, particularly with Mary (Digiglio) at the helm.
What has been the most significant change to your practice area during your career?
The Security of Payments legislation. The legislation was designed to rid the construction industry of the traditional 'pay-when-paid' or 'pay-if-paid' clauses by creating a right to progress payments for construction work or construction-related goods and services. It has worked well but still has some way to go.
What has been a major career highlight for you?
Moving to Australia. The Australians have been kind to this unassuming Yorkshire man. I've been extremely fortunate to have worked with amazing, patient and extremely talented people here. Without them I wouldn't be where I am today – thank you.
What do you like about being a lawyer?
Being able to roll up your sleeves and make a deal happen, or reaching an amicable resolution in a complex dispute. No two matters are the same and the variety keeps it all extremely interesting.
What do you find challenging?
Ensuring everyone's needs are met. There is always a balance and I'm constantly working out where that is.
What do you enjoy doing when you are not working?
My wife and I are currently renovating the house so I often feel like a contender in The Block. If we're not renovating, we'll be travelling somewhere. I also just bought a 1950's Land Rover from Queensland, but my wife prefers not to talk about that.