Flexibility becoming more feasible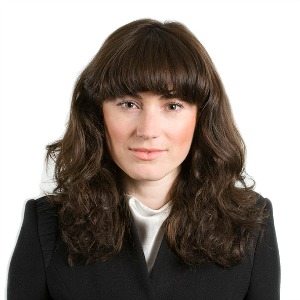 One young lawyer has proved that pursuing other interests while practising as a lawyer is possible, having qualified as a vet while working as a senior associate at a global law firm.
Clifford Chance senior associate Gemma Bentley (pictured) studied, graduated and practiced law before deciding she wanted to retrain as a vet.
"I didn't think I'd be able to combine the two or continue working in law while I did the other, so I resigned from my position at a national firm and started my vet degree," Ms Bentley explained.
However, as law firms are increasingly embracing flexible working environments and universities are making studying from home possible through technological developments, Ms Bentley realised she could in fact go back to working as a lawyer while studying.
"I was working about a full-time load in various part-time jobs and I thought this is a bit crazy because I do have a profession that I could be working in," Ms Bentley said.
She joined boutique firm Cochrane Lishman Carson & Larsen (CLCL) because they were willing to offer the flexibility she needed to complete compulsory practical elements of her studies.
Ms Bentley used her annual leave to complete her practical requirements and CLCL offered her an additional four weeks of unpaid leave to do some horse breeding work during the spring, which is where her passion lies.
When CLCL merged with Clifford Chance in 2011 Ms Bentley was able to maintain her flexible working arrangements by having open conversations with her bosses.
"My boss' approach was very much, 'I don't really care when or how you get your work done but provided you get it done that's fine with me'," she said.
Ms Bentley believes most bosses that are reasonable are happy to consider other arrangements provided they think the clients can still be serviced properly.
"If you approach it in a way they can see is not jeopardising your commitment to the firm and you're still there to service their clients and you're still there for their business, then they're happier to allow you to have some flexibility to do what you want to do with your life as well," she said.
While she admits it's not a common occurrence in the legal profession, Ms Bentley believes it is possible for other lawyers to pursue their other interests while working.
Now that her studies are complete, Ms Bentley hopes to continue working at Clifford Chance while pursuing breeding work on a part-time basis, or at least use her knowledge with her own horses.
"I might, say, during a certain time of year take one day off a week to fill in for a reproduction vet or something like that," she said.