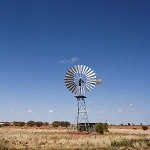 Providing regional university students with the same opportunities as their city-based peers encourages them to enter the profession and adds to industry diversity, the general counsel of Telstra Legal has said.
Telstra Legal recently ran a mentorship program with Southern Cross University's Summer Law School, which allowed students from regional NSW to be mentored by Telstra lawyers.
Fourteen Telstra lawyers participated in the program, which ran from 9 November 2015 to 12 February 2016.
"Talented people from less typical backgrounds can be discouraged from joining the profession, or pushed out by an inflexible or unsupportive environment," Telstra general counsel Carmel Mulhern said.
"Even though we have strong diversity performance within our legal team, there can be long-term cultural issues in the profession that mean diverse talent may not find its way to our doors.
"We think it's a great investment in the development of a future generation of lawyers from regional Australia. It gives students access to insights and guidance from experienced practitioners."
Speaking with Lawyers Weekly, Angela Powditch, a Southern Cross University law student who participated in the program, said she gained a lot from being mentored by Telstra legal counsel Virginia Galloway.
Ms Powditch explained that after an initial introductory email she had friendly and informal conversations with Ms Galloway on the phone, which she was able to tailor to her interests.
"It was amazing to get insight that you mightn't necessarily read on the internet or learn at uni," Ms Powditch said.
"It's fantastic to have her as a contact too, even though she's in Melbourne and I'm here – the world's a small place."
Ms Galloway was able to provide Ms Powditch with insight into government work, private practice and in-house, having worked in all those areas herself.
"I definitely feel like I have more of an understanding of the profession now," Ms Powditch said.
"You never know who you might meet if you just put your hand up, and [you] often get more back than you think you're going to."
Ms Galloway said she believes it's important that regional law students are offered the opportunity to participate in programs like this.
"It is so important and it's great that Telstra, and hopefully other companies, get involved with this sort of thing because it would be difficult for [regional students] to get that sort of exposure otherwise," Ms Galloway said.
"It's the kind of thing that anyone would benefit from. When you're at uni you often don't really know where to go, so anyone that's got years of experience and ideas is going to be useful."