Podcast: Kenya calls to charitable lawyers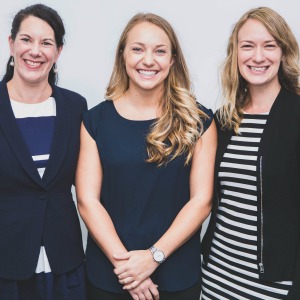 On the latest episode of The Lawyers Weekly Show, two Wotton + Kearney lawyers share how their professional and corporate responsibility to do pro bono and charitable work resulted in a trip to Kenya.
Heidi Nash-Smith and Karen Jones join our host, Lawyers Weekly journalist Lara Bullock, to chat about lawyers' professional responsibility to give people access to justice through pro bono work, and law firms' corporate responsibility to make a difference through charitable work.
Wotton + Kearney's partnership with charity So They Can culminated in a group of lawyers travelling to Kenya recently to visit a school and orphanage set up by So They Can, and participate in the Masai Mara half marathon.
Listen to other episodes of The Lawyers Weekly Show:
Episode 13: A long way to go on the road to diversity
Episode 12: From safety law to songwriting
Episode 11: Robo-advice and related legal work
Episode 10: Fintech the way of the future
Episode 9: Opportunities in the Big Apple
Episode 8: Does in-house live up to its allure?
Episode 7: Brexit getting lawyers home
Episode 6: Drone usage and related legal work reach new heights
Episode 5: Revamping the law firm model
Episode 4: Bringing creativity back to the law
Episode 3: From outback to Martin Place
Episode 2: Is law school teaching enough critical thinking?
Episode 1: Legalising medical marijuana