Pioneering promise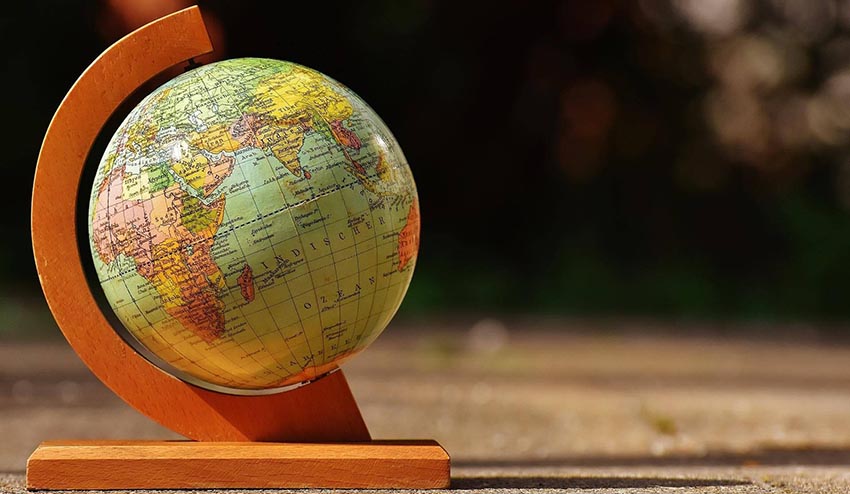 With a fast-growing economy and one of the biggest and youngest workforces of any other nation in the world, the time is now for India to crack open its potential.
For India today, anything is possible and everything is on the line. The world's largest democratic country faces an arresting moment in history, with as many opportunities as there are challenges for India's massive population and mounting economic strength.
Modern India's nation-building agenda has seen urbanisation rapidly sweep the continent, surging literacy rates and a doubling in the length of life expectancy for her people. According to the World Bank, literacy among India's more than 1.2 billion people has quadrupled since independence in 1947.
As India's lower middle-class swells, major international sectors are recognising the power of human capital and the business leverage that it affords. The government has responded with a suite of legislative reforms to protect local interests and encourage foreign investment. From employment law to company regulations, India's commercial landscape is evolving and people are relying on lawyers more than ever to help them navigate it.
The laws driving change
Lawyer Vineet Aneja has been advising India clients for 21 years. He founded his Indian law firm in Delhi, renaming under Clasis Law one year later in 2010. Mr Aneja shared some observations about the changes his practice has seen in the last 10 years, and the sectors he has noticed experienced the greatest growth.
"In the last few years or so, we've seen a lot of focus on compliance and audit as a consequence of a lot of changes happening in the Indian regulations," Mr Aneja says.
"Additionally, our transactional practice and litigation practice [have] also been [key areas] of practice through the years."
Much of the advice that Clasis Law provides has been affected in some way by India's revised Companies Act 2013. The reforms, effective from 1 April 2014, have strengthened audit and compliance requirements overall. According to Mr Aneja, some of the compliance changes brought about by the Companies Act also have wider business implications as they relate to employment standards and sexual harassment in the workplace.
The rule for legal practitioners who are allowed to operate in India is that they must be Indian nationals. For this reason, domestic and international clients alike depend on the insights of lawyers such as Mr Aneja to ensure business is done by the book.
"There has been a lot of interest from the corporate sector as we are being increasingly asked to handle their compliances to keep them apprised of when any action is to be taken.
"They have included ensuring that the statutory compliances under the Companies Act, of having board meetings and convening AGMs, etc. happen in accordance with law," Mr Aneja says.
"Another change which happened after [the revision of] the Companies Act was when we had the New Secretarial Standards come into force, which also prescribed the procedural aspects which companies were required to follow while carrying out their corporate governance internally.
"This has had companies really re-looking at their way of working and handling aspects of compliance internally, and which has resulted in us being involved with our clients more closely. Clients have also initiated various levels of health checks to ensure compliances of the change in laws," he says.
Ample business opportunities in India
In 2011, Clasis Law joined the global network of Clyde & Co, following a special association which was cemented about one year after the firm had been established. There is an advantage which comes from properly understanding the domestic market, Mr Aneja suggests, that goes beyond having to engage a national Indian for legal advice in India.
India's new government, led by Prime Minister Narendra Modi, has added fire to progress already underway to open the country up to more foreign investments.
Mr Aneja believes that evidence of how effective this agenda has been can be found by looking at particular sectors and government efforts to liberalise previously insular markets.
"For instance, because of the insurance sector being liberalised, foreign investment of up to 49 per cent is now permitted in the Indian insurance companies," Mr Aneja says.
"We have seen duty free shops being taken out of the purview of the retail sector; and e-commerce has also opened up to promote a lot of foreign investment.
"Also, take the example of the retail sector, which is what most of the fashion houses across the world have been looking at. The retail sector has been substantially liberalised over a period of time," he says.
Meanwhile, he adds, the changes brought about by the new Companies Act is applicable across all sectors and have bearing on how business is done for all companies operating out of India.
Other recent innovations introduced by the Indian government have intended to provide better protection to foreign investors and buoy confidence in entering the Indian market. For example, India's Model Bilateral Investment Treaty, which was approved by the government in early 2016, has been put to the test.
Options to resolve disputes when they occur in the course of business is a cornerstone for healthy foreign investment. So that while national compliance and auditing requirements keep businesses in check on one hand, there are mechanisms to guarantee a fair and enforceable resolution if things go wrong.
Finding a way in
Mr Aneja notes that where and how foreign investors claim a stake in the Indian market vary from sector to sector. He says that geographically, there are regions in India known for being real hubs for sectors like retail or automotive manufacturing for example, but also that the openness of certain industries varies.
Clasis Law has advised clients entering the Indian market using all kinds of models, for which Mr Aneja believes an understanding of Indian compliance and regulations is critical.
"It would depend on various factors including the sector and the business requirements, and it would depend on the sector in which they're investing and both from a legal and business perspective," Mr Aneja says.
"It could be in the form of a subsidiary, joint venture or through an acquisition.
For example, today if the interest is in the insurance sector in India, the foreign company would invest in the form of a joint venture since a foreign company is only allowed to hold 49 per cent.
In the manufacturing sector, they may choose to either to set up a subsidiary and set up facility afresh (at 100 per cent) or acquire 100 per cent of an existing company or acquire a partial stake to begin with," he says.
Good things come to those who wait
Oftentimes, newcomers doing business in India are not prepared for the time it will take to get new companies off the ground. It is the one common challenge
Mr Aneja has seen over more than two decades of advising foreign clients. Even with major and ongoing reforms led by the Indian government, he suggests that there is still a unique way of executing a business plan in the country and investors must be prepared for this.
"Sometimes foreign investors get slightly frustrated by the process and the compliances that are required in setting up or acquiring in India, but every country has compliances and procedures," Mr Aneja says.
"At times the extent of compliance and documentation required may appear to be cumbersome. However, if carried out in an organised and procedural manner with the right advice, such compliance and documentation can be efficiently addressed."
"The initial start-up phase for any new business in India is slightly slow and requires a little bit of patience. But once set up and running, corporates are able to build a successful business."