Podcast: Mediation on the global stage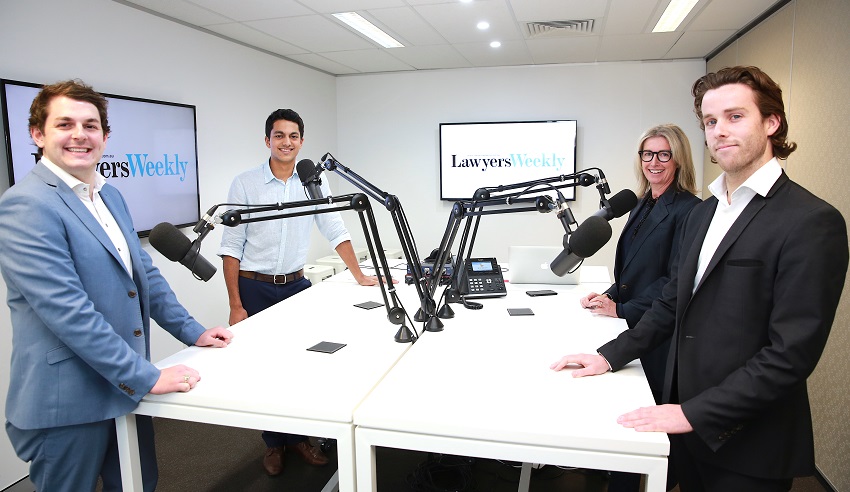 In this episode of The Lawyers Weekly Show, Tom Lodewyke is joined by Catherine Davidson, Jacob Deigan and Thomas Adams, who were involved in the Consensual Dispute Resolution Competition in Vienna earlier this year.
Catherine is a practising mediator, and was one of the expert assessors for the competition. Jacob and Thomas competed on behalf of the University of Notre Dame, reaching the quarter finals.
The three discuss what they've learnt through engaging with students and practitioners from over 40 countries, as well as the future direction of mediation.
Pictured L-R: Jacob Deigan, Tom Lodewyke, Catherine Davidson and Thomas Adams