The gig economy: How freelancing is set to change the business of law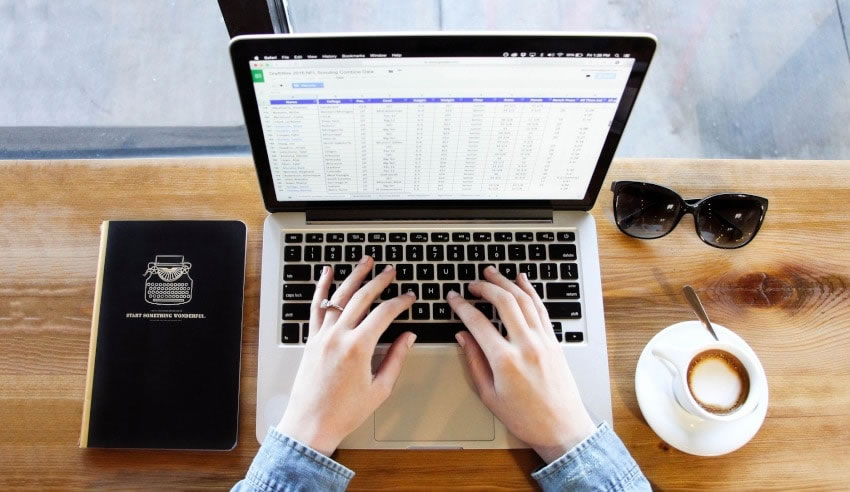 With 40 per cent of the Aussie workforce predicted to be working as freelancers by the year 2025, a legal panel has offered up their views on how this is set to impact the profession as we know it.
At the Lawyers Weekly Future Forum last month, a panel moderated by David Bushby, managing director at Lexoo Australia, discussed the impact that the gig economy was set to have on the legal profession.
Panellists at the Future Forum's Melbourne event included Noga Edelstein, co-founder of UrbanYou; Su-Ann Tan Burke, senior advisor at Proximity; and Tammy Mills, director of Orbit A Corrs Group Business.
Mr Bushby asked the panel their thoughts on the estimated 40 per cent of Australian professionals predicted to be part of the gig economy by 2025, and whether the legal profession would contribute to that statistic.
"It's possible," Ms Mills said, speaking to the crowd.
"For those in the room that haven't read it, Deloitte issue a really interesting Human Capital Trends report each year. In their 2017 [report] they surveyed global leaders, and the report said that 66 per cent of companies believe their use of off-balance sheet talent will grow significantly over the next three to five years.
"So I'm certainly seeing it from the demand side as businesses are really trying to figure out how they want to manage their labour demands in different ways. But I'm also seeing a new generation of employer emerge and what's really interesting is that in the network that we've built over the last two years, it's an even split of gender.
"It's a really diverse group of ages, which to me indicates that it's not one segment of the legal market that's considering this. It's really quite broad and they're more open to changes here."
Ms Edelstein echoed this sentiment, noting that the gig economy is particularly apparent in the in-house community.
"We're seeing that there are two real drivers for this and the first is the growth of in-house counsel and the role of in-house counsel. I was reading some stats [which showed] 35 per cent of lawyers in Australia now work in-house. So we've seen a massive buy-in in in-house counsel," she said.
"In-house counsel and in-house teams have relied quite heavily on the past on law firms providing them with support, but law firms have changed their workforce models and in fact a lot of the law firms have actually reduced capacity, so therefore they're not being able to provide that contingency that once existed for those in-house teams, therefore the in-house teams are now looking for alternatives. But they're also getting a lot of pressure to do more with less. So they're looking for alternatives and ways in which they can actually meet the business needs without necessarily putting additional cost on the balance sheet.
"So I think that's definitely one of the demand side drivers and then it's just being the law firms changing their approach as well. Law firms are certainly looking at the way in which they're managing their resources in different ways as well."
Mr Bushby also asked the panel the biggest pros and cons of working in the gig economy, to which Ms Bourke said a big pro was, of course, the flexibility it provided.
"I don't have kids yet but down the track family is going to happen … And it goes beyond offering flexibility for women. It's about human parenting and the gig economy enables us as humans to live our full lives as income earners and parents as role models for our kids," she explained.
"So I think flexibility is definitely the biggest pro of this model. The second one I think is innovation … You've got time for innovation if you're a gig lawyer. Even through the down times or perhaps between jobs or if you're aiming to look for your next gig, you're constantly thinking about it. You chat about it among your mates who are potentially in firms or gigging as well and I think it presents a good opportunity for collaboration work."
Though Ms Bourke admitted there are challenges that come with being a gig lawyer too.
"In the online world and the gig economy, you live and die by online ratings and that's a really different way of working," she said.
"If you look at how this translates in the professional services world, it's almost mind-blowing I think because if all of sudden you were a lawyer and you'd had bad job experience, or you didn't get on with your employer and you left, if you're in a traditional environment then no one ever really needs to know about that. You never give that person's name as a reference and it's in your past.
"But if you have a bad experience in the online world and you get a negative rating, it's with you forever and that can kill your career. You know I'm sure you guys have all had a bad hotel experience or someone where you feel the need to go and rate badly on TripAdvisor, and that really impacts the person's credibility. And so it should. That's how these systems work."