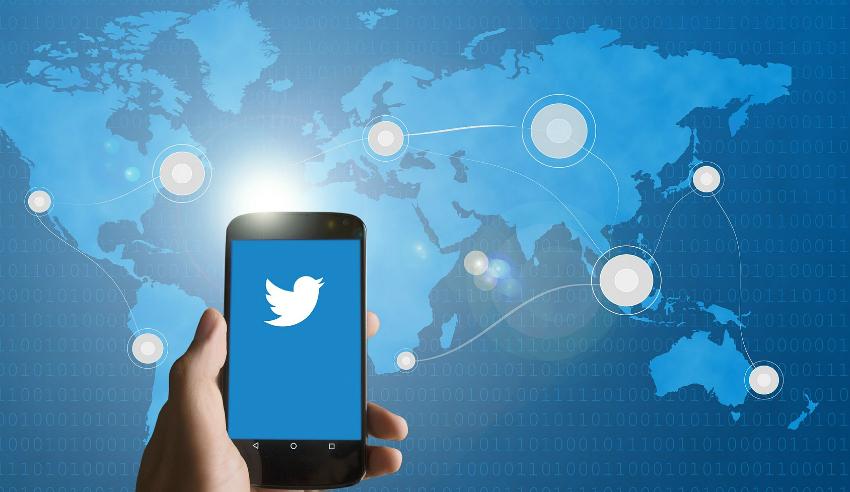 The #mypathtolaw hashtag has been embraced by legal eagles to swap stories with the Twitter community about where they started and the lawyers they have become.
Dr Malcolm Smith, a legal academic specialising in health law and bioethics and the Queensland University of Technology, has spoken of being the first in his family to attend university as part of a trending social media campaign.
In a #mypathtolaw tweet shared last week, Dr Smith said that he grew up in council housing and had a state school education. Dr Smith added that initially he had "no idea" how the legal system worked, but was keen to learn.
"I saw the law as a means to drive positive social change; to help the vulnerable," he said.
Dr Smith's story is one of thousands that have been posted online. The global campaign was started by Dr Matthew Channon from the University of Exeter in the UK, an expert on the legal considerations of autonomous vehicles. In January, Dr Channon invited people to share with the world their journey to law.
"Doing a lot of work at Exeter on Pathways to Law, I want to help make law not seem so far away as it seemed for me. I was the first child in my family to go to uni and wasn't from a privileged background. I would love to hear some of your #mypathtolaw stories," Dr Channon's tweet said.
Yesterday, when the #mypathtolaw hashtag cut the Twitter trends list, the legal academic said that he hoped the stories would inspire every person who had a dream.
"When I started this over a week ago I wanted to show that adversity and barriers can be overcome, it is not always easy but we have shown that it can be done," he said.
Other legal professionals have used the hashtag to acknowledge the privilege which afforded them the opportunities that they got to enjoy throughout their careers.
UK barrister and legal director of the Equality and Human Rights Commission Elizabeth Prochaska said: "Mine a story of privilege and the belief if you're born with it, you should give back to the world #mypathtolaw".
English criminal barrister Matthew Scott said: "Posh school. Fairly posh uni. Bar. #mypathtolaw".
Speaking of his foray into law back in 1983, Queens counsel Mukul Chawla, who is the head of Foundry Chambers, said: "My #pathtolaw was pretty cushy for me but not my parents who paid for it. Public school, uni, bar school (with a few part-time jobs). 10-minute pupillage interview. Then came hard work and luck to build and maintain a practice."
And then others spoke of unique encounters with the justice system as children which set them on their path.
Jo Underwood, who is a solicitor for the Shelter Children's Legal service in the UK, said that witnessing the "devastating impact of poverty" in Malawi inspired her to become a lawyer.
"I grew up in Malawi and saw the devastating impact of poverty. Law seemed like a job where I could do something about that. After uni did LPC part-time and worked as court clerk and then paralegal for a high st legal aid firm where they later gave me a training contact #mypathtolaw."
Public lawyer Ollie Persey described watching his father, who was a pig farmer, challenge the government's decision not to hold a public inquiry into the 2001 outbreak of foot and mouth disease.
"He lost the case but inspired me. Now I'm training to be a public law barrister. #mypathtolaw."
Sydney business lawyer Connie Louise Picos said that in year 11 she suffered a classroom embarrassment when she mispronounced the word 'indictable' in Legal Studies.
"…Always in the top 2 naturally; investment banker intern interview was cancelled by my "mentor"; VC too hard; men generally; had others believe in me when I lost self-belief #mypathtolaw #grateful #hardwork," Ms Picos said.
The Law Society of NSW's Kate Allman reminded the Twittersphere that working for the so-called 'Big Six law firms' was not for everyone at law school. She currently holds a multimedia position with the law society, hosting short legal-explainer videos for The Boiling Frog.
"Didn't get a clerkship, didn't get a grad position, didn't even get an interview with a partner. Now oh how the tables have turned – I'm interviewing THEM and getting into the most senior legal offices everyday! #pathtolaw #chosejournalism".
If you have an interesting story to share about your path to law, Lawyers Weekly would love to hear from you. Give us a shout at This email address is being protected from spambots. You need JavaScript enabled to view it..