Grads crown top-tier 'most appealing law firm' for 2018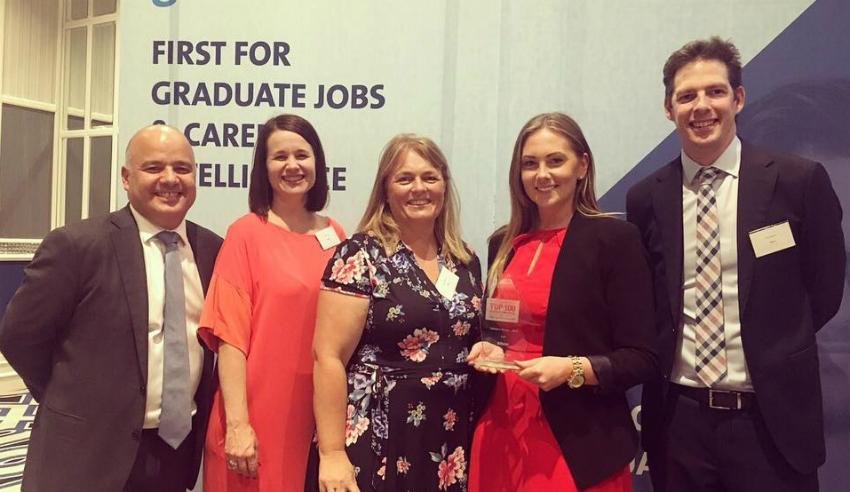 Allens has the taken top spot in a survey that asked more than 14,000 law students which law firm stands out as the most appealing employer.
GradAustralia announced the winner of its Top 100 Graduate Employers last month, based on a survey of over 14,000 university students.
International firm Allens claimed top position as "the most appealing law firm" identified by prospective graduate employees.
Allens managing partner Richard Spurio, who received an award for the first-place ranking on behalf of the firm, said that it was an honour to have been recognised by Australian university students.
"Each year we are delighted to welcome our new graduates and the fresh perspectives, enthusiasm and energy they contribute to our firm," Mr Spurio said.
"We are committed to providing an enriching environment for graduates, which delivers hands-on experience, global opportunities, and learning and development," he said.
The gong was presented in Sydney last week at the Top 100 Graduate Employers and Future Leaders Awards.
"We're looking forward to welcoming many more exceptional graduates to Allens," Mr Spurio said.
At the same awards night, rival law firm Ashurst was recognised with the LegalVitae Most Popular Clerkship Employer Award.
Allens was also the only law firm to be recognised among the top 74 employers listed by the Australian Association of Graduate Employers (AAGE) in its 2018 Top Graduate Employers list.
Pictured above: Richard Spurio (Managing Partner), Jane Lewis (Director of People & Development), Jenny Della Picca (Head of Resourcing and Strategic Projects), Lauren Kay (Graduate Resourcing Consultant), Tim Stewart (Partner)