Graduate glut confusion misses the point – it's about jobs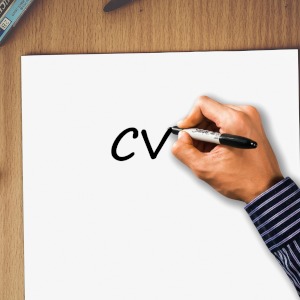 We all know law graduates struggling to find a job, however to think about other ramifications, writes Nicholas van Hattem.
A friend finished her law degree last year but didn't get a graduate position. Now she volunteers five days per week at a community legal centre. On weekends she works double shifts at Red Rooster to pay rent and living expenses, so she can work for free in her chosen profession. I don't need to name her because I've met dozens with similar stories.
Recently the Prime Minister told us there are too many law students, while last week Neville Carter AM, CEO of the College of Law, told us last week law graduates are doing just fine.
Who is right? The biggest problem is that we should be talking about jobs in law.
Part of Mr Carter's argument is that the number of law graduates obtaining employment is "quite high" compared with other professions. What he fails to mention is that percentage includes law graduates who take jobs outside of the law. Some do this by choice, others because they have no other option. The problem is that they have been paying the highest HECS fees in the process.
Successive governments' funding policies have set law school fees at the same rate as medicine. The justification is partly on the basis of expected outcome. This treats a law degree as a vocational qualification. We may not like to admit it, but law is a pretty poor generalist humanities degree. Every law degree in Australia must teach the "Priestley 11" subjects. In these, we learn some important skills in logic and rational thinking. But far more time is spent in specific subject matters like property and contracts and judicial review of administrative decisions – all with very little application outside the profession. Consider also that civil litigation procedure is mandatory, but jurisprudence is not.
I agree with Mr Carter that reliable national statistics are hard to find. His comments last week were largely based on national numbers from three years ago (2015).
In Western Australia, we can compare the number of graduates with the number of first year practising certificates. This gives a good indication of the trend for graduates finding an ongoing career in law. In 2012, that percentage was 69 per cent. Last year the rate was 56 per cent. It's lowest was in 2015-16, with a rate of 40 per cent.
Put another way, the four-year trend shows that one in two WA law graduates does not have a career in the profession. Similar evidence can be found across the states.
What should we tell the next generation of prospective law students? I tell them that there are still opportunities available, particularly for those with passion who will want to work hard at law school, but they may have to work for for a while after graduation.
For those less sure of what to do, you can get a better grounding in logic and rational thinking with a broad-based arts degree of philosophy, psychology, economics or history. And you can save yourself around $20,000.
Nicholas van Hattem is a barrister at Francis Burt Chambers and the director of the Piddington Justice Project, which places unemployed law graduates in community legal centres.