Tarnishes on my transcript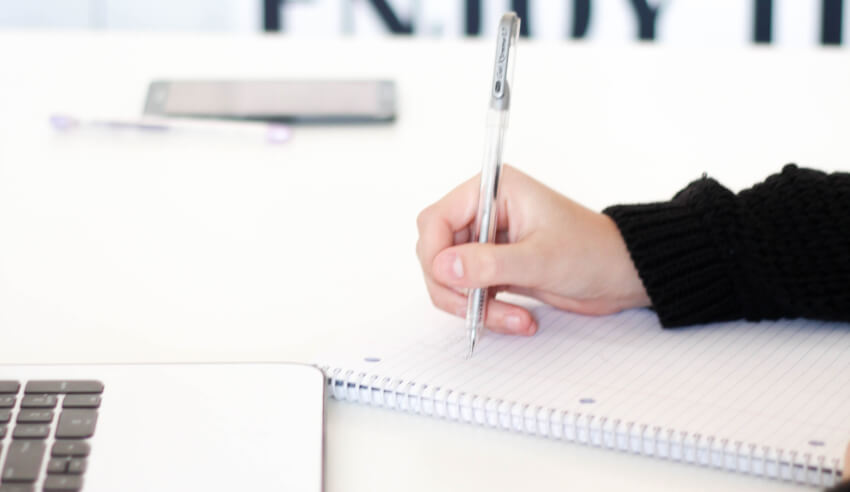 Why grades should have absolutely nothing to do with clerkships, or anything really, writes Monash law student Flynne Tytherleigh.
In the first semester of last year I studied equity and by all accounts I thought I 'got' it. I lapped up my lectures; I ticked off all the readings on the reading guide; I memorised case summaries for the closed book exam and even made up an acronym to remember the elements of breach of confidence. Don't be fooled, my levels of dedication to my studies certainly aren't this high across the board. But when it came to equity, I felt a sense of achievement that I had grasped one of the most nuanced and confusing areas of the law through hard work and diligent study. And it felt good.
What felt less good was receiving my mark. I was nervously sitting on my couch, clutching my phone when the long-awaited text message sent what felt like a lightening bolt of energy through my veins. Much to my horror, instead of receiving the high grade I felt my hard work had entitled me to, I only just passed the unit. As I sat in a daze staring at my phone immersed in a wave of white noise, I felt my weighted average mark plummet and take my self-esteem with it. I had worked so hard in this subject and all I had to show for it was the feeling of bitter disappointment; I felt so ashamed I couldn't even bring myself to tell my mum.
As it turns out, I scored very poorly on the in-semester assignment, but I received my mark as I was walking into the exam so was unable to do anything productive about it. I had two exams on that day and the nerves had left me restless and unable to sleep the night before. I had a shocking day on the day of the exam, from car troubles to issues at home, so by the time my exam rolled around at 6pm I was positively exhausted.
One thing we can't ignore is that some people just do better in law school than others. Some people can just write faster and that's why they do well in written exams, other people are really good at applying judgments and some just turn phrases well. Those people are absolute legends, but that's not everyone. We also can't ignore that sometimes, marks just come down to luck. I'll be the first one to admit that I've received great marks I didn't deserve because I put minimal effort into understanding the content and I've received terrible marks that I'd dispute even today because I went above and beyond to understand the concepts and make well-reasoned arguments.
The problem is that these grades, however they've come to be, can make or break our clerkship and graduate employment prospects. I recall several conversations I've had with HR representatives at networking events where I've been reassured that grades aren't the 'be all and end all' of a clerkship application, yet I know very well that your weighted average is one of the first ways in which your application gets culled. I do understand why law firms are forced to reject applicants in this way with so many of us applying for a finite number of clerkships, and I also appreciate that law firms do clerkships as way of recruiting graduate lawyers and naturally want to take the best.
I'm no lawyer so I may be completely misguided, but from my experience the most relevant parts of the law and how to apply them are taught on the job. By contrast, skills like empathy often need to be brought to the job. I have no doubt that people who get clerkships have these skills, but there's a real injustice in throwing away applications that shine in all other aspects but grades. If a candidate can bring to the job a fantastic work ethic and ability to relate to clients, surely their transcript should be the last consideration.
As well as this, I question whether clerkships should just be a funnel to a traineeship. Before a clerkship, I reckon there'd be very few law students who have experienced what it's like to work in a large commercial law firm. This is what clerkships should be about: figuring out whether life as a commercial lawyer is the life for you. So why is it that only people who have managed to score well in law school get the privilege of this opportunity?
On the flipside I'd hazard a guess that if more people got the opportunity to genuinely try out commercial lawyering before committing to a job, the attrition rate in law would be much lower.
Having worked as a paralegal in a commercial law firm through a clerkship period, one thing I can say for sure is that 'clerk tasks' weren't all that different from paralegal tasks. In fact, what they did was pretty much the same as what I did except they got to do things like go to client meetings and hearings and after work networking events with the grads. So, if a paralegal without a high distinction average can complete the same tasks as a clerk with a high distinction average, grades have very little to do with whether a candidate will be able to get a full and enriching experience in a clerkship and do the required work.
Given this, I wonder why law firms choose to cull on grades rather than experience or behavioural traits if both candidates can do the job and do it well.
I guess what I'm trying to say is that even though right now it feels like your transcript is the scarlet letter that cost you the clerkship, you are a capable person. You have great skills and most importantly, you are unique. Your transcript is not a mirror and you are so much more than a table of numbers and letters. You are no less of a law student, nor will you be any less of a lawyer, because of your grade average.
Even though my transcript doesn't light up like a Christmas tree with high distinctions, I know in my heart that I'm still a great candidate; I've worked hard in my degree and pushed myself and no transcript can take that away from me. It's taken me almost three semesters, but I've decided to wear my pass in equity with pride. And it feels good.
Flynne Tytherleigh is a law student at Monash University and is the owner of men's accessories brand PocketMan.