So, I didn't get a clerkship…now what?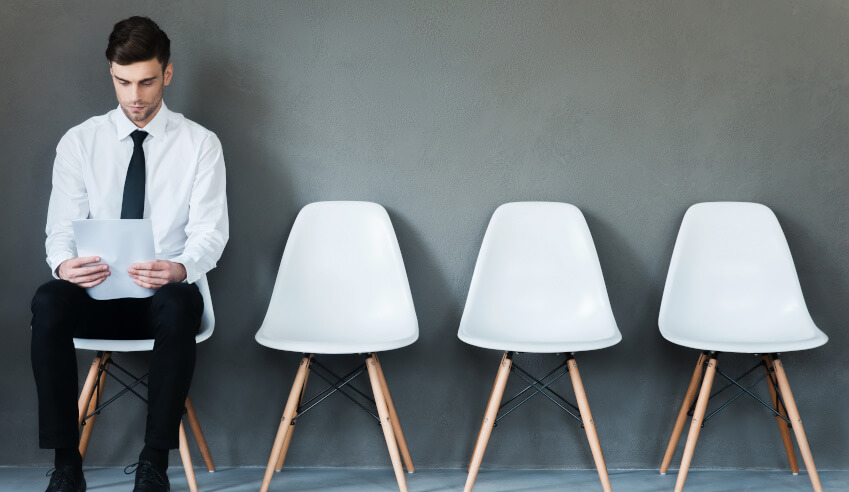 For those who didn't get offered summer clerkships with law firms across the country, there still remains light at the end of the tunnel, writes Monash law student Flynne Tytherleigh.
For many law students in Victoria, yesterday was the day. It was the day we find out whether years of slogging through a law degree was either going to pay dividends or seem like a complete waste of time. It was the day after a sleepless night tainted with nightmares of rejection emails. It was the day clerkship offers came out.
Personally, I wasn't too surprised I didn't get any offers as I had been rejected from every firm I had applied for before the official date. It would've been nice to see something come through. However, after publicly voicing my disillusionment with the clerkship process and a career in commercial law, I can appreciate the firms wanting to invest in someone who was even slightly more passionate about what they did than I was. Nonetheless, it was still a bit of a letdown.
One thing I think we all lose sight of during this process is how few people actually get clerkship offers comparatively to how many people apply for them. While the line, "we received a number of very high calibre applications", feels a bit generic in the automated CV Mail rejection email, there are hundreds of people applying for a very tiny number of clerkships.
While even I fooled myself into thinking that I could've been one of the lucky few, there's no doubt that the odds really are stacked against you in this otherwise demoralising process. Even fewer of those who complete clerkships get traineeship offers.
As I mulled over my recent slew of rejections, something I came to realise is that not getting any clerkship offers feels a bit like getting dumped. You invest a lot of time and energy into putting your best foot forward, you start to imagine what the future would be like if you worked there and you make yourself the very best version of yourself only for the firm to turn around and say "sorry, you're just not the one".
And it sucks. It sucks because you're left with a heap of questions which often don't get answered, there's an aching feeling that somehow this was your fault and the future you planned out has now been shattered into a squillion shards along with your heart.
However, if you're one of the many victims of the clerkship process picking up the smithereens of your heart today, one thing I urge you to do is realise that this rejection has absolutely nothing to do with you. All it means is that this was not your pathway. Just like you can't plead for someone to fall back in love with you when they've broken your heart, you can't change that for whatever reason, the firm just wasn't looking for someone (smart, capable, strong and accomplished) like you.
And, trust me, no amount of analysing what you said in your interview, interrogating your friends who got offers or drafting emails begging for feedback is going to bring you the closure you need. You may never get that closure, or if you do, it will come from within you.
I know this is probably not what you want to hear right now as you sob and wonder whether it's too early to open the wine, but there is a fantastic opportunity in not getting any clerkships. Firstly, if you are really set on getting a clerkship and intend to reapply next year, you've just had a really awesome practice run which'll set you miles ahead of next year's candidates because you know what to expect and how to emotionally cope. The other upside is that you get to spend your summer and winter breaks doing whatever you want.
You might want to travel, or do a summer unit, save a bit of money, do some volunteering or brunch away your house deposit. The possibilities are endless, and the best part is that you get to decide. You've been given this gift of time to grow and do whatever it is that you want while you're young and flexible. That's a gift you won't get later in life when you have commitments and responsibilities.
The other side of this coin is that if you do really want to be a lawyer there are heaps of ways to get there. You could reapply for clerkships next year or check out which firms extend market offers when the time comes. You could try securing some part time work in a firm to get the experience and do your graduate diploma off your own steam.
The important thing to remember is that if you, really, truly, desperately want to be a lawyer, you will be one. Not getting a clerkship offer doesn't mark the end of your law career. And if you were on the fence about it like I was, now is a great time to explore the many other options out there.
I wonder whether this is something universities should be a bit more proactive in addressing. Perhaps if we were exposed to other career options throughout our degrees, we wouldn't be so miserable after being spat out by the process thinking that this was it.
So instead of dejectedly watching my friends go off to their clerkships this summer, I decided that I'd do my own version of a clerkship by booking myself on a volunteer program in a Vietnamese kindergarten for a month. Just like a clerkship where you learn a heap of valuable skills, I'm hoping this experience will teach me the skills that I need at this point in my life. It probably doesn't look as great on my resume as a clerkship at a top tier firm would, but somehow, I think I'll probably have more fun than being chained to a desk for the summer.
To all my fellow clerkship rejects, it's terrible right now but it's not terrible forever. There will come a day where get off the couch and stop eating violet crumble and enjoy the sunshine. You will find your groove and the opportunity which suits you and realise that your law degree was not, in any way, a waste.
Besides, the way I see it, if Ali Oetjen can brave a third instalment of The Bachelor franchise and find love, despite two prior and very public rejections, you too will find your place. I promise.
Flynne Tytherleigh is a law student at Monash University and is the founder and owner men's accessories label PocketMan.