Bond University new law degree challenges job fears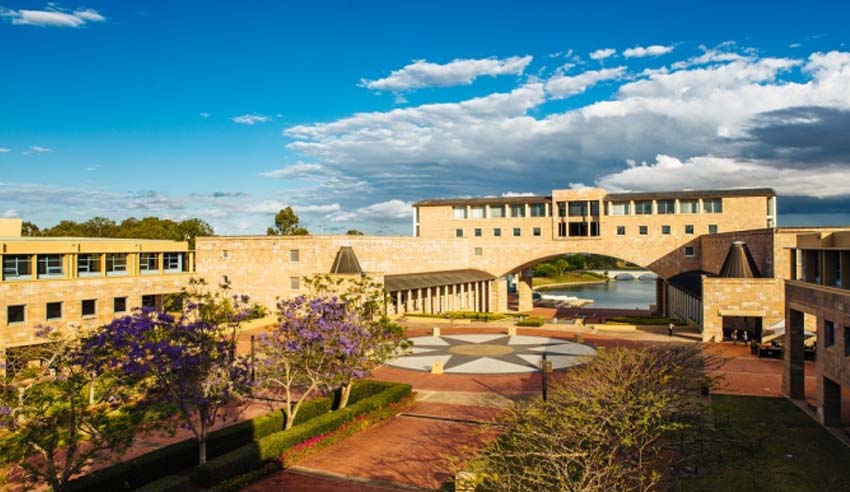 Bond University has launched four new degrees to prepare students for future careers, including a Bachelor of Legal Transformation.
The Bachelor of Legal Transformation is focused on delivering knowledge, skills and dispositions essential for delivering legal services in the face of technological change.
Deputy vice chancellor Keitha Dunstan said the new degrees would "further enhance graduates' employability." It comes after a federal government survey found employers of Bond University students were the most satisfied.
"We are already very proud of everything the university has achieved in terms of truly exceptional student learning experience," Professor Dunstan said.
"For the past year and a half, we have been strategising how the university responds to make sure that we are preparing our students in the very best way that we can."
The degrees are focused on new and emerging fields and will complement traditional degrees already offered at Bond, such as law, medicine and business.
Potential jobs for students undertaking the new law degree includes legal technology designer, legal entrepreneur and legal project manager.
Students who enrol in the degrees will participate in workplace programs designed to familiarise students with the real working environment. Professor Dunstan said each program will teach students design thinking and how to be innovative problem solvers.
"We also have a design studio where students will be working on actual workplace problems. Employers will pitch problems they have and our students will work on those problems and deliver outcomes that will then be implemented in the workplace."
Professor Jeff Brand, associate dean of learning and teaching in the faculty of society and design, said fears of mass employment due to technology were overblown, given the evidence of those willing to explore new pathways.
"Students with lateral thinking, creativity, a sense of enterprise and willingness to make transformation happen as the economy evolves, will have no worries about getting a job."
This email address is being protected from spambots. You need JavaScript enabled to view it.