University of Adelaide students provide free advice for AAT appellants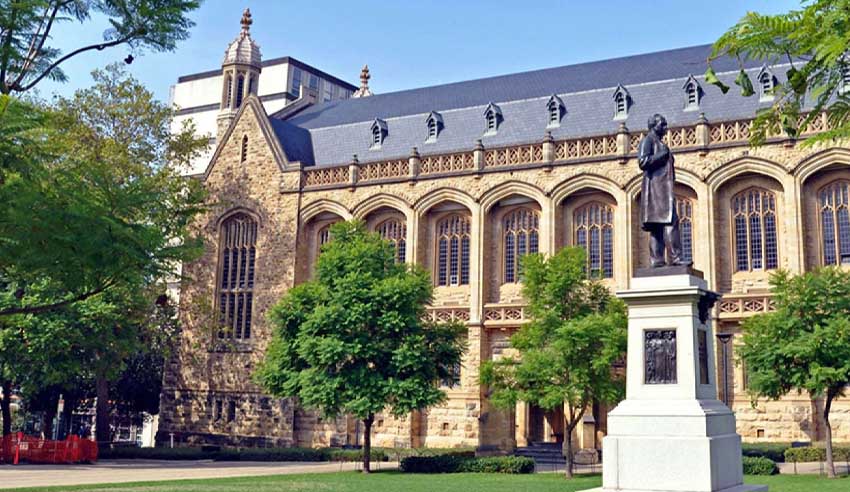 Law students from the University of Adelaide are providing free advice to people who are appealing their case at the Administrative Appeals Tribunal, as part of legal clinics held each week.
Each Thursday night at the AAT offices in Adelaide, law students are helping handle appeals against decisions made by government agencies such as Centrelink, the NDIS or the Child Support Agency.
The clinic has been handling Centrelink cases in which people have accrued debts while receiving Newstart, Carers and Youth Allowance payments. The legal clinics were started immediately after the closure of the Welfare Rights Centre which was operating a duty solicitor service in the AAT.
University of Adelaide students will continue to provide this vital service to the community for the remainder of this semester until November, and again next year.
"When someone lodges their appeal with the AAT they are given the option of independent legal advice," said legal clinics managing solicitor Dr Ross Savvas.
"In many of these cases a debt has arisen as a result of the client being overpaid without their knowledge and they do not agree that they have a debt.
"There is a perception that people who have accrued debts are ripping off the system but that is just not what we are seeing. Many clients do not realise that they have a debt that has been accruing for years, until informed by Centrelink and they are horrified."
Students Kuay Wong, Olivia Sprod, Chloe Eisele, Alicia Cardone, Mario Pegoli and Elise Stephenson carry out a forensic analysis of each case, AAT noted, which involves examining several hundred pages of documentation from Centrelink.
"Clients are appreciative of the advice we give them as they feel better prepared to put their case to the Appeals Tribunal," says Ms Sprod, who is currently taking the legal clinic elective as part of the final year of her undergraduate degree.
"There's a lot of confusion where clients do not understand how they have accrued the debt and do not understand the calculations."
The size of the debts in some cases may not be large, the university noted in a statement, but for the clients involved, they may cause significant financial hardship.
Without access to the free legal clinics the cost of fighting their case might otherwise deter people from accessing legal advice. Legal fees for such cases could cost someone anywhere between several hundred to more than a thousand dollars, it said.
"The process can be very overwhelming. A client is sent hundreds of pages of documentation and calculations by Centrelink which any normal person would find very hard to understand. The assistance we provide gives them clarity in navigating their case," Ms Cardone said.
The students decide what advice to give to the appellant which is formally given by Dr Savvas, and after students have examined the case, the client receives a one-hour consultation session either face-to-face or on the phone.
"This is the first time that I have dealt with clients with real problems so it's a learning curve for our own professional and personal development. It's thrilling to know that what you're doing is potentially helping someone," says Ms Sprod.