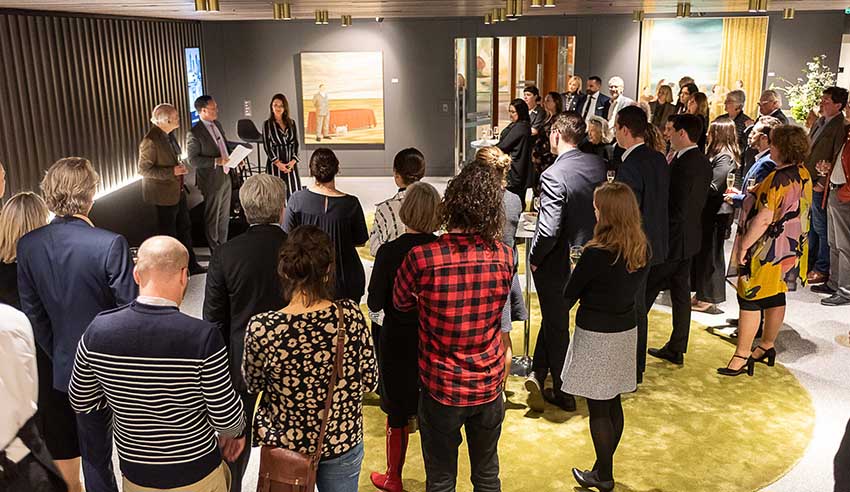 Clayton Utz has featured two contemporary Australian artists at what marks its fourth Melbourne exhibition.
Under its Clayton Utz Art Partnership hat, the firm has highlighted the work of local artists Graeme Drendel and Belynda Henry.
Over 85 Clayton Utz people and guests were in attendance at the latest exhibition launch on 17 October, where they were treated to 48 unique artworks throughout the firm's Collins St office space.

In a Q&A with the artists, both reflected on their approaches to creating landscapes and how they are inspired and influenced by their travels.

"For us this six months is, once again, about going beyond the ordinary – being inspired by what's on our walls here in Melbourne and enjoying the fact that people like what they see and want to talk about it: after all, it's about having richer conversations and building relationships that make lawyers and clients come together better," said deputy chief executive partner Bruce Cooper, commenting on the Clayton Utz Art Partnership.
The event follows earlier Melbourne exhibitions,  which have featured the work of artists Lottie Consalvo and Miranda Skoczek, Heidi Yardley and Rhys Lee, and Jon Cattapan and Dane Lovett.