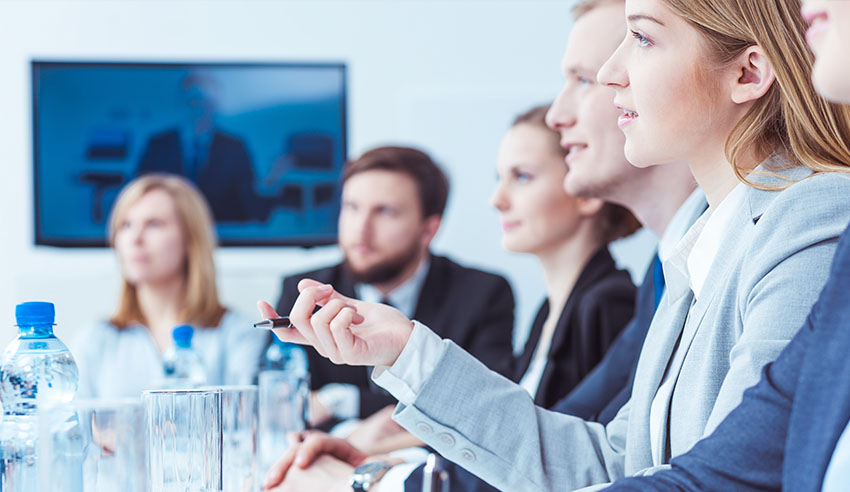 A unique opportunity to engage in meaningful conversations with passionate young people across the Commonwealth left University of Sydney Law School student Catherine Ge feeling inspired, energised and hopeful for the future. Here, she tells her story.
During 1-3 December 2019, I had the incredible opportunity to fly to the UK to attend and contribute to the inaugural Commonwealth Futures: Youth Perspectives Symposium, organised by Cumberland Lodge in collaboration with the Commonwealth Secretariat, the Association of Commonwealth Universities (ACU) and the British Council.
I was one of 60 delegates from 29 Commonwealth countries invited to join a policy-focused forum that placed youth at the forefront of change, recognising young people's innate energy and creativity in solving the key issues of our future.
An overarching theme of the symposium was the importance of unleashing the full potential of all youth in creating a more cohesive and collaborative society. In his welcoming speech, Commonwealth deputy secretary-general Dr Arjoon Suddhoo told us that the solutions and policy outcomes we developed would "not just be ink on paper, but a plan for action" to create tangible impacts.
We were told that outcomes of the forum would directly feed into the Commonwealth Youth Forum and CHOGM 2020 in Rwanda, ensuring our voices would be listened to in decision-making and international law reform.
We were asked to discuss and refine two of the CHOGM 2020 themes within the youth-led taskforce report: ICT and innovation, and the rule of law. Some of the issues we discussed included the social implications of artificial intelligence, the regulatory frameworks necessary to strengthen cyber security laws, and the need for collaboration between legal and industry bodies – across time zones and geographies – to facilitate the exchange of innovation and information, bringing us closer to achieving a better and more sustainable future for all.
As a law student who has researched laws from numerous Commonwealth jurisdictions, I was particularly fascinated by discussions surrounding the rule of law, and how young people can help strengthen the policy and legislative frameworks that protect and preserve free and fair societies.
On the final day of the forum, I was one of several delegates who presented ideas to a panel of leading experts, including the Commonwealth Secretariat, ACU representatives and the UK high commissioner for Rwanda, her excellency Yamina Karitanyi. Our group focused on the intersectionality of ICT and innovation and the rule of law, and in particular, the important role civic education and ICT play in facilitating cross-cultural conversations that increase youth participation at every level of governance to ensure accountability and transparency in decision-making.
It was truly inspiring to be surrounded by passionate youth leaders, leading professionals and members of the Commonwealth youth-led taskforce, who are all so committed to global youth empowerment.
The symposium not only allowed me to gain genuine international networks, but its energy and vision for a cohesive future has made me more determined to continue to empower youth on a global scale.
Indeed, the complexity of our future issues demands pragmatic and innovative solutions, and it is only by tapping into the creative and leadership potential of all youth that we can achieve our goals of social cohesion. However, while international law reform is absolutely vital for promoting tolerance and understanding, it is only an enabler to a more inclusive society, and not an end goal. To achieve and sustain true global unity, we must all take lead – whether in our local communities or at the governance level – to share our unique Commonwealth identity and influence laws and policies to create more cohesive and sustainable futures.
Catherine Ge is a bachelor of commerce and bachelor of laws (LLB) student and research assistant at the University of Sydney.