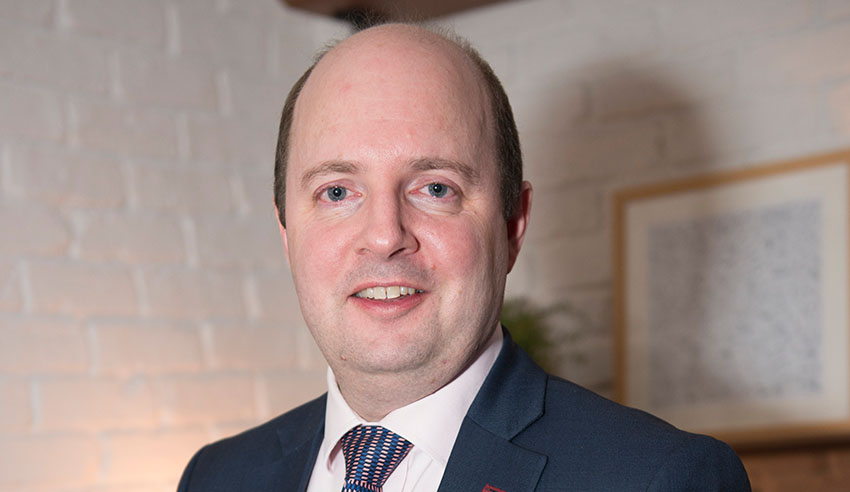 To be a successful lawyer in 2020, you no longer have to pursue one traditional career route. Now there are several different options suiting different personality types, skill sets and ambitions, writes Matthew Kay.
Companies have been expanding their in-house capabilities, not just with more permanent staff, but also with contract lawyers. With all these options, what is the best route for you at the beginning of your legal career?
It goes without saying that any solicitor still needs the relevant qualifications and experience to work in that field – but a lesser known fact is that certain personality types lend themselves particularly well to different types of legal careers. It's no longer a case of "one size fits all". And in an age of flexibility, in which your options are plentiful, it's important that you know what type of career might suit you best when it comes to your legal career.
So, what exactly are your options? Let's take a look below:
Private practice
Working in private practice gives a lawyer the opportunity to specialise in a particular area of law and there is a clear career trajectory for those who prefer to work within a more structured legal environment.
Working in private practice can make it easier to build your professional network, as you're often given more exposure to clients in different sectors at the beginning of your career (particularly through working across practices within the firm). Your priority will be to look after a roster of clients, and your day tends to be governed by billable hours. At some smaller firms you may have to source your own clients. In terms of the environment you're likely to be working in, you can expect a more "corporate" atmosphere, and at the more junior end of the ladder you may not initially have much client contact. Those who enjoy honing in on a certain area or sector, and also work particularly well under pressure, can expect to thrive here.
Traits desired:
Good time management
Commitment
Performing well under pressure
Collaborative and cooperative
Team player
In-house legal department
Working in-house tends to be attractive to those who are more commercially minded, as it provides an opportunity to get more involved with the business function. As Coca-Cola Amatil legal counsel Jessie Porteus says, "In-house lawyers are expected to be business people and legal advisers". Being an in-house lawyer means you have the opportunity to work in a variety of different areas of law and your day isn't governed by your billable hours.
The in-house legal team is now perceived as one of the most integral parts of a business and its successes. The team is needed to help their business navigate different jurisdictions that have varying laws and regulations. Subsequently, in-house lawyers can expect to come up against a diverse and interesting array of work.
The wider business may also put a lot of pressure on counsel – we've found over the years that despite the growing importance of the legal function, the demand for output has increased whilst budgets have gone down.
It is more likely that you will be working in a smaller team than in private practice. Although some companies offer in-house training contracts, it is wise to gain experience in private practice first before jumping ship. However there can also be good career progression, with opportunities to take more responsibility earlier on in your career, due to the nature of working in smaller teams.
Traits desired:
Decisive
Business-savvy
Authoritative
Excellent communication skills
Leadership
Contract lawyering
Ignore the myths about this kind of career – i.e. being a short-term "easy" option. You will need to be emotionally and financially confident in the fact that there may be gaps in-between when you work – you may not have the same routine day-to-day, month-to-month. For some, naturally, financial uncertainty is unnerving and you will really need to consider if it's the right option for you. For others this is an exciting option to have control over when and where you want to work. No more office politics either.
For many of our lawyers, flexibility is why they choose freelancing, so they can balance running their own business and/or have more time for family, travelling or hobbies. You will need to be resilient and capable of being "parachuted" into a new project with a new in-house team without the sort of induction you could expect when entering a permanent role. That's why you need a good amount of experience post-qualification.
You will need to be outgoing and confident in your ability, as you aren't necessarily treated as one of the team. This isn't for everyone but those who thrive are those who desire to work on a variety of legal projects, with no indication as to what their next project could be. They enjoy flexible working and have the resilience to ride out both the busy and the quiet times.
Traits desired:
Highly qualified
Flexible
Resilient
Personable
Adaptability
Whatever your route, there are now more options for different personality types to work in different styles within the law. This can only be a positive thing and will help diversify the profession, strengthening what legal can offer.
Matthew Kay is the managing director of Vario from Pinsent Masons.