Goodbye job applications, hello dream career
Seize control of your career and design the future you deserve with
Lawyer spends a year on horseback, wins adventurer award
Sydney lawyer Belinda Ritchie has won the Australian Geographic Society's Young Adventurer of the Year Award.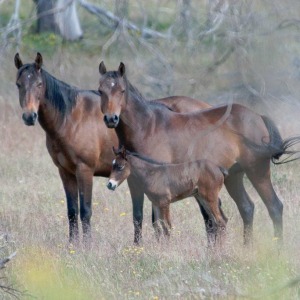 Sydney lawyer Belinda Ritchie has won the Australian Geographic Society's Young Adventurer of the Year Award after spending a year traversing dirt roads, mountain forests and deserted gold rush towns as part of an epic 5,330km horse ride from Victoria to Queensland.
You're out of free articles for this month
To continue reading the rest of this article, please log in.
Create free account to get unlimited news articles and more!
Ritchie and her three horses, Trump, Clincher and Ruben, followed the Bicentennial National Trail up the east coast, starting in Healesville in November 2012 and ending up in Cooktown a year later. 
The idea behind her journey along the Great Dividing Range and the Eastern Escarpment was to capture the droving lifestyle.
Daydreaming at a cluttered office desk in the city, Folklaw's imagination was filled with wild visions of rambling Clancy of the Overflow-style adventures over sunlit plains and under the "wondrous glory of everlasting stars" by night.
Ritchie's travels also captured the imagination of the Australian Geographic Society, which awarded her a $5,000 grant to support her journey.
Ritchie relied on dehydrated meals and the kindness of strangers for the odd bed and shower, but spent the majority of her nights in a tent.
"I would spend between five and eight hours a day in the saddle at about the same pace that you would walk. I actually walked quite a bit. I lost about six kilograms," Ritchie told The Sydney Morning Herald.
"Some of the most isolated parts were in northern NSW: Oxley Wild Rivers National Park and Guy Fawkes River National Park. There are stretches where you can go for several weeks without being resupplied."
VIEW ALL
Ritchie had no qualms about being alone in the dark and said she learned to love the quiet beauty of night. She plaited red glow sticks into her horses' tails and listened to all the sounds of nature that she failed to notice by day.
Her horses found food along the way but locating good pastures was sometimes a struggle, particularly in crocodile territory when going down to the same fertile spot on the river more than once posed a risk.
"I was most concerned about the welfare of my horses," she said.
"It is a pretty big responsibility being able to find enough feed for them along the route. I didn't have a support vehicle or anything. You are in the hands of the elements as well in terms of drought and flood."
Her worst moment was on New Year's Eve, when she returned from a meal to find her horses missing. They had been spooked by brumbies nearby and she had to roam around in the fog to find them cowering five kilometres up the trail.
It's hard to imagine Ritchie putting in an ordinary nine to five in the office after her time spent battling the wilderness, but she has jumped right back into work as a regional legal counsel at Hyder Consulting.
To those with dreams of travel and adventure, Richie has this to say:  "If you want to do something, do it. Make it happen. You won't regret it."