Goodbye job applications, hello dream career
Seize control of your career and design the future you deserve with
Law graduate unemployment hits record high
University graduates faced the toughest job market in over two decades in 2014, and law graduates were no exception.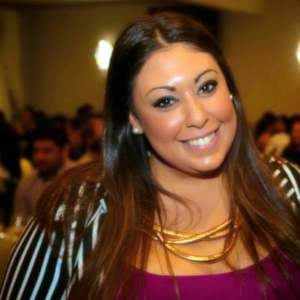 Graduate Careers Australia's (GCA's) GradStats report, released in December, revealed that one quarter of law graduates who wanted a full-time job could not find one within four months of graduating last year, up from 21.5 per cent in 2013.
You're out of free articles for this month
To continue reading the rest of this article, please log in.
Create free account to get unlimited news articles and more!
Speaking with Lawyers Weekly, vice president of the Australian Law Students' Association (ALSA) Marie Iskander (pictured) said, "These figures are undoubtedly of concern to anyone finishing their law degree, [but they] are unsurprising."
She said law students have been well informed about the difficulties in finding full-time work by employers, law schools and the media.
Iskander was hopeful that the figures would pick up soon but said that, until they do, law students should "adapt to the times and apply their valuable skills more broadly".
"Law students [should] 'think outside the box' [and] consider employment beyond the legal sector, such as in consulting, big business, banks, international organisations, the policy sector – where … legal education and skills [are] welcomed and useful," she said.
Full-time employment of graduates was low across the board: 32 per cent of university graduates failed to find full-time work within four months, the highest proportion since 1992.
Medical, pharmacy, surveying, mining engineering, veterinary science and nursing graduates were the most likely to be employed shortly after graduation.
Performing arts, life sciences and humanities graduates were among the least likely to be in full-time employment four months after finishing university.
VIEW ALL
However, the long-term employment prospects for bachelor degree holders remain strong. Only 3.2 per cent of university graduates are unemployed compared with 8.2 per cent for those with no post-secondary qualifications, according to the Australian Bureau of Statistics.
The root causes
Iskander said there are a number of possible reasons for the slump in employment rates.
"It is well accepted that law firms, for example, have almost halved their graduate intake since 2008 … I don't necessarily think all of these shrinking graduate opportunities are attributable to the GFC, but it may be a contributing factor," she said.
Prior to the financial crisis in 2008, 85 per cent of university graduates found full-time work within four months of graduating. That figure has now dropped to 68 per cent.
Iskander expressed concern that law graduates are missing out on jobs in the public sector due to government cuts to legal aid, community legal centres and Aboriginal legal services.
Another potential problem is the dramatic increase in university student numbers. Following the uncapping of student places in 2009, the number of university enrolments has increased by 23 per cent.
The total number of law graduates reached 12,742 in 2012, up from 6,149 in 2001, representing an increase of more than 100%.
"I think that it is well established in the current discourse that there is an oversupply of graduates; however, I believe there are still other contributing factors for the data shown in this report," said Iskander.
When asked if she believed fewer school leavers would choose law in response to this trend, Iskander said, "I think that students will continually be drawn to the prestige and glamour of the law.
"With the skills that law degrees offer, I think that an increasing number of school leavers will consider law degrees for reasons beyond just working in the legal sector."
No pay rises
Male graduate salaries have dropped relative to the average male salary from 77.8 per cent in 2012 to 74 per cent in 2014. However, average graduate salaries have remained virtually unchanged when compared to 2013.
The report exposed a $1,500 pay gap between male and female starting salaries for law students. On average male graduates earned $54,000 and female graduates earned $52,500.
Iskander said some may attempt to explain this gap through male and female employment preferences. However, the suggestion that women tend to work in the lower paid community legal sector is not yet supported by statistical evidence.
"I think, as many would, that this [pay gap] is utterly unacceptable – particularly as we are seeing more female graduates coming from law schools than males," she added.
Below is a graph showing the percentage of graduates in full-time employment within four months of graduating (Source of data: Graduate Careers Australia):