Goodbye job applications, hello dream career
Seize control of your career and design the future you deserve with
State of play
A new wave of opportunity is causing some lawyers to look beyond the Sydney and Melbourne markets.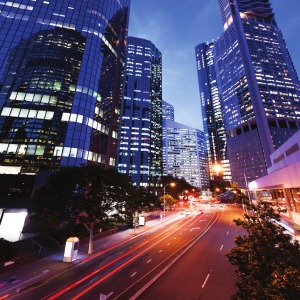 If you cast your mind back a decade or two, Sydney and Melbourne were considered the primary powerhouses of Australia's legal industry.
You're out of free articles for this month
To continue reading the rest of this article, please log in.
Create free account to get unlimited news articles and more!
These two hubs are home to a large portion of the nation's population, presenting ample opportunities for law firms and lawyers wanting a steady, reliable workflow.
However, with the surge of technology, the consolidation of law firms and new players emerging in the mix, Australia's legal services offering has been significantly altered.
At a time of such upheaval, it has become evident that more law firms are choosing to expand their horizons to Brisbane. But how does it really compare with Sydney and Melbourne? Does Brisbane actually offer greater prosperity for law firms? And if so, is this part of a nationwide trend or does it stand alone?
Lawyers Weekly decided to find out. Here, we speak to three separate law firms with offices in Brisbane, to discuss how the opportunities and challenges compare with those of its east coast neighbours and the rest of the country.
Igniting Brisbane
The Queensland capital has many attractive qualities – warm weather all year round, an immaculate skyline and a CBD nestled by a 15-kilometre river. If that's not enough, it is also close to Australia's best theme parks, is the birthplace of Lincoln Lewis (star of Home and Away and Tomorrow, When the War Began), and is the stomping ground of the Brisbane Broncos. Despite these qualities, Brisbane's legal market has only recently begun to skyrocket.
"I'd say the market has undoubtedly matured, and we are seeing far more competition in the delivery of legal services," says Baker & McKenzie Brisbane managing partner Leigh Duthie.
VIEW ALL
"But in addition, the Queensland economy has over the last five years become increasingly involved in international trade and direct investment from overseas. This has created a real opportunity for a global law firm like Baker & McKenzie to provide cross-border capabilities, in particular, legal services for foreign investment flows into the state."
The maturation of the Brisbane market and the resulting increased competition have prompted many firms with offices in the city to boost their legal service offerings, according to Mr Duthie.
"Brisbane is a competitive market for legal services with a wide array of quality firms, so it is no surprise that now, more than ever, law firms have to deliver exceptional client service and provide legal advice that both helps grow and protect our clients' businesses," he says.
This sentiment is echoed by Colin Biggers & Paisley national head of corporate and commercial Jon Meadmore, who says the development of the Brisbane legal market has seen many wins for the firm.
"The Brisbane market has been great for us," he says. "We have tripled in size in less than three years and now have a team of over 110 on the ground in Brisbane."
Herbert Smith Freehills Brisbane managing partner Peter Butler says firms are increasingly realising the attractiveness of Brisbane, and are thus deciding to expand their services to this market.
"I think there's a realisation that you can't say to clients that you've got a full service offering in Australia without having an on-the-ground presence in one of its major markets, being Brisbane," he says.
"The second driver is there have always been a lot of very talented partners operating in the Brisbane market and who want to live in Brisbane. Having a local presence and firms having an office in Brisbane gives them access to these people."
Hotspots
Now that it has been established that the Brisbane legal market is a viable one, it's important to distinguish which sectors are seeing the most demand. For Mr Butler, there are certain practice areas that stand out.
"While the resources and energy sector is not as flat out as it was in the boom days, there's still plenty of work for all of our teams in that space," he says.
"We're seeing a lot of coal M&A activity at the moment and that's being driven by two factors. Firstly, we're seeing a lot of our clients undertaking strategic reviews of their businesses and that's resulting in divestitures of large assets by a number of the global miners.
"Then, if we move to the smaller end of town, the activity is more being driven by some of the junior miners consolidating and also some distressed sales, so there's still plenty of work in that particular space."
Mr Butler says the HSF Brisbane team is beginning to see a lot of interest from foreign investors, particularly in the agribusiness and infrastructure sectors.
"Particularly over the last couple of years, we're starting to see a lot of interest from foreign investors in the agribusiness sector and we only see that accelerating over the next 12 months or so," he says.
"Turning to infrastructure, our infrastructure practice has never been busier at the moment, and that's being driven by a number of major government privatisations and also by projects, particularly in the transport space.
"We've currently got a state government in Queensland that has embraced market-leading proposals and really is leading the way in how governments engage with the private sector to help them deliver critical infrastructure, so that's currently generating a lot of opportunities in Queensland, ranging from cruise terminals to major road upgrades."
Other areas to watch, according to Mr Butler, involve what he describes as the "back-end work".
"There's a lot of activity for our disputes and litigation teams," he says.
"That's being driven by a lot of corporate much more focused on recovery. We're also seeing more cranes on the Brisbane skyline today than we've ever seen in the city. There are a lot of buildings nearing completion and it's at that time when claims tend to arise, as well as financial difficulties with some of the developers of those buildings.
"We expect that most likely is going to drive another wave of activity for those teams, as well as insolvency lawyers operating in the Brisbane market, particularly in respect of the residential property development market."
Mr Butler notes that Brisbane is well equipped to deal with the rising demand in these practice areas, given its proximity to key overseas investors.
"We see Brisbane perfectly placed geographically to act as a real key pathway into Australia for a lot of the Asian businesses and investors … We're seeing a lot of work coming from that market into this market and we only see that accelerating over time."
East coast battle
While the demand for key legal services remains hot in Brisbane, it's vital to compare this with the rest of Australia to understand the bigger picture.
Sydney and Melbourne are often seen as Australia's primary markets for legal services, but all three firms suggest this view is not as accurate as it once was.
"I don't disagree with the statement based on the size of each respective market, however that does not detract from the opportunities Brisbane presents. We wouldn't be here if that weren't the case," Mr Duthie says. "Brisbane's – and, for that matter, Queensland's – critical importance to the national economy is undeniable, in my view."
Mr Duthie adds that, compared with other cities, it's a great time to be a lawyer in Brisbane.
"I see a real need for high-performing lawyers at all levels in the Brisbane market, in sectors such as aged services, healthcare, tourism, agribusiness, education and renewable energy."
Mr Meadmore agrees, saying the Brisbane market is sophisticated and sizeable, generating great clients, lawyers and opportunities.
"Brisbane is a great market with tremendously good talent and great opportunity," he says. "The clients of law firms have recognised that and followed accordingly."
When comparing the city with Sydney and Melbourne, Colin Biggers & Paisley director of human resources, Louise Campbell, says each presents its own challenges, although Brisbane has by far seen the greatest growth recently, despite the obstacles.
"The challenges we face in the Brisbane legal market are not that different to those we face in Sydney and Melbourne. Brisbane has the added complication of the transition from the mining and resources boom, but other than this difference all three cities face similar challenges," she says.
"We can really only compare this market to Sydney and Melbourne, as these are the other [cities] we have offices in. Our Sydney offering is well established and does not call for the type of growth we have actively encouraged in Brisbane and Melbourne.
"In Melbourne we have already seen substantial growth and will continue to do so, but it is our Brisbane office that has had the most rapid growth."
Mr Butler says that when Brisbane is compared with Sydney and Melbourne, it's clear that the sunshine state's capital is narrowing the gap.
"I think we caught up some time ago," he says.
However, Mr Butler also says that it's rare for lawyers to speak about the state of specific markets any more, given that technology and innovation have resulted in lawyers, regardless of where they're based, being able to service clients on a national and international basis.
"I certainly now see that the Australian legal market is a national market. There are not many people that talk about the Brisbane market or the Sydney market or the Melbourne market any more, whereas 10 years ago our partners would have had predominantly Queensland-based practices," he says.
"Today, if you look at our partners, most have national and some of them have global practices, so it's not unusual in any given day in Brisbane for us to have partners visiting clients in Sydney, Melbourne, Perth, London, Hong Kong and Shanghai, in addition to our clients in Brisbane.
"So that's a significant feature, I think, of how the Brisbane market has evolved over the last 10 years. We're really seeing the clients that we work for in Australia not caring about where you are based. They just want to use experts with industry expertise, regardless of where they live."
Full steam ahead
There's no doubt that the Brisbane legal market has a lot to offer. Each week, Lawyers Weekly hears about firms that are cementing their status by opening a new office in the city, or moving to a bigger office to accommodate greater staff numbers.
All three firms agree that this is only the beginning, with further growth on the cards in Brisbane.
"We believe that this growth trend will continue for Colin Biggers & Paisley," Mr Meadmore says. "We feel that our clients will continue to appreciate our Brisbane-based services."
According to Mr Duthie, Brisbane's legal services market will continue to grow with its population.
"Did you know that 20 per cent of Australia's population resides in Queensland?" he says.
"And in the next 30 years, medium projections predict that the state will grow to a population of 9.1 million people, with higher estimates predicting a potential 11.1 million people.
"I think there is no doubt that aged services, healthcare, tourism, renewable energy and education are all going to see significant investment in the sunshine state."
Firms adapting to a new way of offering legal services will help drive the Brisbane market forward, according to Mr Butler.
"What's continuing to drive the work levels in our market is clients looking for expertise wherever it's located," he says.
"What we're seeing in this market, which is different from 10 years ago, is that you've got a lot of major transactions in Australia that are either being led out of Brisbane, or Brisbane-based partners and their teams being a key component of the firm's overall team for a particular transaction.
"We're seeing a lot more of that and I think that will continue."
In conclusion, Mr Butler says it is vital to take a holistic, national view when predicting how Brisbane's legal services market will evolve over time.
In particular, he notes it is important to consider the impact of digital disruption on a national basis, and how this will continue over the years to come.
"We are starting to see the emergence of new, disruptive technology in relation to legal services, and Brisbane is not immune to that. I think we're yet to see any significant impact, but it will no doubt come and you need to be really ahead of the game and leading the thinking on this," he says.
"That's one particular challenge that's going to face people more broadly. However, despite all the challenges that the market throws up and the various business cycles that we've seen in Queensland over the last 20 years, one thing that is a constant and shouldn't be forgotten is the need to provide exceptional client service.
"There are always employment opportunities for smart lawyers. Smart, talented lawyers attract work and attract clients regardless of where they live."
Q&A with Leigh Duthie, Baker & McKenzie
Q. How does the Brisbane legal market compare with Sydney and Melbourne, and with the rest of Australia?
There is no doubt that Australia is experiencing challenging trading conditions right now across all states, particularly Western Australia and Queensland. That said, I would never underestimate Queenslanders in their ability to innovate, by adapting to new opportunities in sectors such as aged services, healthcare, tourism, agribusiness, education, renewable energy and building smart cities with the infrastructure required for the future.
Q. How is the Brisbane legal market likely to grow?
I think we are going to see more and more foreign direct investment, and the ability to provide cross-border legal services will be paramount.
Q. If you had to describe the Brisbane legal market in three words, what would they be?
Land of opportunity.
Q&A with Peter Butler, Herbert Smith Freehills
Q. What sort of demand is coming from Brisbane-based clients and how is this changing the legal market?
Our clients that we act for are focusing on a lot of market turbulence, considerable economic uncertainty, and that's increasing the competitive nature of the legal market.
Q. What are some of the challenges firms operating in the Brisbane legal market need to overcome?
We have clients that are looking for greater value. We're seeing that clients are attracted to law firms who are willing, in this environment, to do things differently, including how we go about redesigning how we deliver our legal services.
Q. How is HSF responding to increased competition in the Brisbane legal market?
We're offering clients access to alternative legal service delivery teams, and those teams are enabling us to offer clients a much more cost-effective way of tackling really labour-intensive elements of their projects.
Q&A with Jon Meadmore and Louise Campbell, Colin Biggers & Paisley
Q. How have conditions in the Brisbane legal market evolved in recent years?
Jon: The market has followed the economy in areas such as mining, resources, infrastructure and property. These are all areas we are heavily involved in.
Q. How has being involved in the Brisbane legal market furthered the firm?
Jon: Our move into the Brisbane legal market has really completed our strategic direction and mission for excellence in legal advice, service, systems and outcomes, and a culture of excellence.
Q. What are some of the opportunities currently available to lawyers looking to work in Brisbane?
Louise: We have experienced significant growth at Colin Biggers & Paisley in Brisbane, particularly across our practice areas of property, insurance, banking and finance, employment and corporate dispute resolution.