Goodbye job applications, hello dream career
Seize control of your career and design the future you deserve with
Lawyer as pastor
A knowledge of the law will still be useful – though unfortunately Googlable – but knowledge of people, business and the way society really functions will be vital to the new 'lawyer', writes Bob Murray.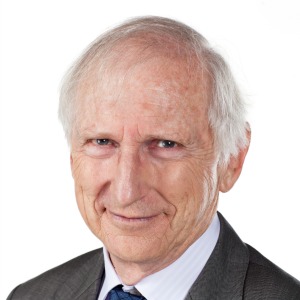 We were sitting behind our respective cups of coffee, David and I. I'm an executive coach (as well as a psychologist, consultant and scientist) and he was (and is) my client. He is also a well-known and successful commercial partner in a well-known and successful firm.
You're out of free articles for this month
To continue reading the rest of this article, please log in.
Create free account to get unlimited news articles and more!
"I like lawyering," he said. "And it's part of almost everything that I do professionally. But increasingly it's a small part, an incidental. People come to me to help them navigate an increasingly complex world. I find myself talking to bankers on behalf of my clients, arranging loans. I spend time trying to settle family disputes which might wreck some of our largest privately held businesses.
"The other day I helped with the tricky business of persuading the CEO of a large public company that it was time to step down. The chairman of the board had come to me to ask for my help. They didn't want to fire him, they just wanted him to further his career elsewhere. The publicity of a public break would've been bad.
"It's about life, about business, about personality. Less and less about law," he said.
Peter, the highly successful Brisbane managing partner of a major Australian law firm, echoed this sentiment when he told me: "I think it's a long time since I was asked to do anything which was pure legal work. People come to me to consult on a wide variety of issues, from strategy to personnel to investing; even marketing. This is the new law which senior lawyers have to 'get' if they are to succeed."
I've had the same conversation often over the last year with partners, or their equivalent, in the US, the UK and Australia. The people I speak with have had little preparation for the new roles that they are increasingly being asked to undertake as the nuts and bolts of law are digitised, commoditised, insourced, outsourced and split in a million different directions.
In many ways, for the profession it's the end point of a long journey that began in medieval times when the modern profession of law arose and, in a turbulent time, took advantage of its members' technical knowledge of the law, particularly in matters of property and inheritance.
This made many lawyers very rich and earned them, and the profession generally, a reputation for greed, materialism and pride.
VIEW ALL
"Research indicates that opposition towards lawyers from the wider population sprang from changes in society, as the legal profession profited from litigiousness and an increasing public reliance on legal skills." (Professor Anthony Musson, Lawyers Laid Bare: The Private Lives of Medieval and Early Tudor Lawyers).
You hear fewer anti-lawyer jokes these days and I suspect the last 600 or so years of public antipathy is coming to an end. And that might be because the profession itself is coming to an end, at least in the sense that most partners in today's law firms have known it. It is morphing as technical knowledge of the law becomes more widely available and narrow experience in the practice of law less relevant.
In medieval times people needed lawyers to settle disputes and help them through the complex system of local, baronial, national and even canonical courts, and priests to guide them through the moral and behavioural complexity of getting to heaven and avoiding hell.
At the beginning of the last century the long, slow crumble of the spiritual need for priests and pastors began to quicken as changing mores, the influence of science and the rise of anti-religious political and rationalist belief systems took their toll.
The legal profession, like medicine, accountancy and other professions, clung on for a time and many of its practitioners became ever richer. But the gulf between the haves and have-nots of the profession grew larger, and at the same time the seeds of its destruction were gradually being sown as it seemed that good legal advice became unavailable to all but the privileged few individuals and corporations, and new, cheaper ways were sought, and found, to obtain it. The Hegelian paradox at work.
But the need for the guide, for the consigliere, for the counselor has not vanished. If anything it has increased. The priests of the various religions cannot meet it because they are shackled by their faiths and anyway the world has become far too complex for them.
Scientists can't take their place – we are generally far too inexperienced in life and much too tunnel-visioned. And anyway a large percentage of the population simply doesn't trust us.
But the lawyers, the accountants, the doctors, the psychologists with sufficient life experience and high levels of emotional and social intelligence can step into the role.
It's not what lawyers were trained to do, though in the future they probably will be, and it's not what lawyering used to be. Get used to it. There will still be a need for traditional lawyers at the very top of the tree – the lucky few working for the 10 or so remaining BigLaw firms of the future. But the unique profession of law is either going to go the way of the indulgence sellers of old or it is going to change dramatically.
A knowledge of the law will still be useful – though unfortunately Googlable – but knowledge of people, business and the way society really functions will be vital to the new 'lawyer'.
What might stop partners and SAs taking up the role? I think there are several obstacles that they will have to overcome. Firstly, and maybe foremost, is the natural fear of being seen as a phoney. This is particularly true of professionals who have spent most of their professional lives studying and practising in a comparatively narrow field. There is a fear of stepping too far outside it.
Secondly, many of them believe that they have nothing to offer outside of their chosen field. Their experience of life outside the comparatively cloistered existence of a law firm is too limited. It is certainly true that those who have experience of businesses (not just gaining a Harvard MBA but practical, hands-on experience) other than law that will be most in-demand.
Thirdly, they are afraid of losing the status and income that traditionally goes with practising law. That status is fast disappearing and with it will go the income, because income in a profession is closely attached to status. So there is little in reality to lose (except for those in the future big 10, who will in all probability retain both).
Paradoxically, it is the few partners in the large and mid-sized firms – like David and Peter – who will be able to overcome these fears and step most easily into what I call the real 'NewLaw'. They are the future.