Goodbye job applications, hello dream career
Seize control of your career and design the future you deserve with
Slaters pays tribute to the 'laws of love'
With Valentine's Day kicking off today, Slater and Gordon has released what it has dubbed the 'laws of love' to make sure the romance doesn't end in heartbreak – or a lawsuit.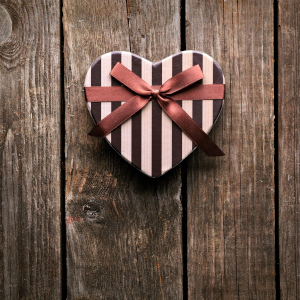 A lawyer for the heartthrob firm, Henry Pill, has outlined seven laws of love, detailing what is classified as appropriate and inappropriate, to prevent clients falling in hot water.
You're out of free articles for this month
To continue reading the rest of this article, please log in.
Create free account to get unlimited news articles and more!
The first of Mr Pill's seven laws of love related to workplace romance. More specifically, "is sending flowers to a co-worker inappropriate?"
According to Mr Pill, when it comes to office romances, it's important to tread carefully.
"When it comes to unsolicited romantic gestures, it is important to tread carefully and remember inappropriate flirting or propositions can amount to sexual harassment," Mr Pill said.
"Sending flowers or chocolates to a co-worker might seem like an innocent gesture, but the recipient may feel embarrassed or vulnerable in a work environment.
"There have been cases in Australia where employers have faced sexual harassment claims following unwanted advances in the workplace."
The second law of love relates to spousal immunity and whether Australian couples can refuse to take the stand.
"There is no ironclad right to 'spousal immunity' in Australia, so people can be forced to take the stand and give evidence against their partner," according to Mr Pill.
VIEW ALL
"Limited rights to refuse to give evidence against a spouse exist in some states and jurisdictions, but even the strongest protections are not absolute.
"For instance, a person's spouse may be protected from being called as a witness in criminal proceedings in some states, but only at the court's discretion. When deciding whether to grant spousal immunity to a witness in jurisdictions where such protections exist, courts usually consider factors like the nature and gravity of the offence, the nature of the relationship between the spouse and the defendant, the substance and importance of a spouse's evidence and whether the spouse's evidence could be obtained from another source."
The third, and perhaps most surprising, law of love relates to fur baby benefits.
"To some people's surprise, fur babies are just as entitled to be beneficiaries of a will as any other family member. However, this can be complicated as pets do not have the same status in law as humans, so rather than leaving an inheritance directly to a pet, you need to leave it for the pet's benefit," Mr Pill said.
"You can do this by either leaving cash or assets directly to the person who will care for your pet, or leave cash in a trust fund, specifying how the money should be spent."
The fourth law of love weighs into the de facto vs married debate many couples have.
"While getting married is a conscious and deliberate decision, there is no clear signal to mark the beginning of a de facto relationship. Contrary to popular belief, a couple does not need to live together full-time to be considered de facto," according to Mr Pill.
"Factors to consider when determining whether you are in a de facto relationship include whether you ever share a house with your partner, even if it's not all the time; whether you have any joint bank accounts, combined finances or loans together; whether you have any children together; and whether you financially support each other."
The fifth law of love highlights if you're entitled to a refund if flowers don't look as they appear online.
"If you order flowers online, you enter into a contract with the retailer who is responsible for the condition of the flowers until they are delivered as per the Australian Consumer Law," Mr Pill said.
"If the flowers arrive in poor condition, you can contact the retailer and request a full refund or replacement because of a major problem with the goods. If the problem is only minor, the seller can choose whether to replace the flowers, fix them up or refund your money.
"If the flowers are significantly different from the sample or description online, you should first check the terms and conditions of sale before asking for your money back. Many florists have provisions that allow for the substitution of flowers of equal or greater value due to things like seasonal availability. Disclaimers for delayed delivery are also common, especially during busy periods like Valentine's Day."
Mr Pill also recognised where the line is drawn in regard to stalking claims in his sixth law of love.
"There is an important difference between pursuing someone romantically and making them feel threatened and harassed. Don't let the love in the air cloud your judgment by paying close attention to how your love interest is reacting to your advances," he said.
"Stalking is a crime. Acts which might amount to stalking can include conduct such as threatening or following a person, but can also include repeatedly contacting a person. Patterns of phone calls, text messages, social media messages or gifts delivered to a person's home or business may amount to stalking, depending on the circumstances."
The seventh and final law of love pays tribute to marriage and wills.
"Couples who choose to pop the question on the most romantic day of the year should ensure their will is updated to reflect their new relationship status. Many Australians are unaware that when you tie the knot or enter into a de facto relationship, you and your partner's existing wills become invalid," he said.
"If you fail to update your will to reflect this major relationship change, a large part of your estate may be awarded to your spouse, which can be problematic if you have children from a previous marriage or others you would like to provide for."