Goodbye job applications, hello dream career
Seize control of your career and design the future you deserve with
The lure of in-house
With more lawyers moving away from the traditional path to partnership, the appeal of in-house counsel roles is growing.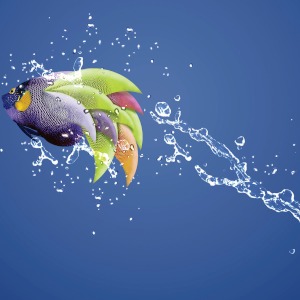 The attractiveness of the in-house legal sector is difficult to ignore. Over the past 12 months alone, Lawyers Weekly has noticed the added emphasis that has been placed on the value of this career option, as opposed to the traditional path to partnership.
You're out of free articles for this month
To continue reading the rest of this article, please log in.
Create free account to get unlimited news articles and more!
Throughout this time, we've seen experienced legal professionals from both small and large law firms take up fresh opportunities in-house, as well as those relatively new to the profession deciding private practice isn't for them.
With private practice becoming increasingly competitive and facing a so-called 'influx' of talent, the decision for legal professionals from all walks of life and levels of experience to divert to this alternative route seems like a logical one.
However, is this truly the reason we're seeing more people take up corporate counsel roles, or is it part of a larger shift?
We explore all this and more by speaking with three different professionals within the in-house sector, as well as a recruiter who specialises in this space.
Making the switch
Traditionally, the attraction of private practice was not contested. Almost everyone wanted to work for the biggest and best law firm in the country, embarking on a lengthy career with said firm in an effort to make partner.
These days, however, it is becoming much more evident that this career path is not the only way to have a fulfilling professional life.
VIEW ALL
Mick Sheehy, general counsel for finance, technology, innovation and strategy at Telstra, started his legal career at Mallesons Stephen Jaques (now King & Wood Mallesons), but says he chose to shake up his career after a break from the firm.
"I spent my early years as a Mallesons lawyer in the telco team and did that for about three years, and then I took a career break," he explains.
"I ran a film production company for several years, then went back to law, but this time in the UK. In the early 2000s I thought it was time to come back home to Australia.
"I had made a lot of connections with Telstra through my time at Mallesons, so I gave the general counsel a call and we talked about opportunities for me and found one in Sydney. That was about 14 years ago and I've been at Telstra for the whole time since."
Louise Capon, general counsel at KPMG Australia, has almost two decades' experience working in private practice but recently decided to move in-house.
"I started my career at Freehills, now Herbert Smith Freehills, as a summer clerk. I was offered a position as a solicitor and about seven years later became a partner in the Sydney corporate group," she says.
"While working as a solicitor, my husband undertook some study at the London Business School. I moved with him to London and worked with Holme Roberts & Owen, a US law firm with a large US pay TV client that was entering the European market. I had a great time working on European acquisitions and capital raisings. Shortly after returning home, I was offered partnership at Freehills, where I stayed for 11 years.
"About four years ago, I had the fortune to meet the Origin [Energy] general counsel, Andrew Clarke. Andrew was looking for someone to take on a 'troubleshooting' role. It sounded like a challenge and a chance to learn a lot about a business. I spent four terrific years working at Origin.
"Earlier this year I was offered the general counsel role at KPMG. It was a great opportunity and I have to say that it has exceeded my expectations – I'm loving the role."
Meanwhile Joseph Smith-Davies, junior legal counsel at Fox Sports, says combining his love of sport and law really cemented his decision to leave a private practice role for in-house counsel.
"I completed my clerkship and graduate training at DLA Piper. I had settled in DLA's real estate group when I found out from a friend that Fox Sports was looking for a junior lawyer," he says.
"I was really enjoying my work at DLA but a role at Fox Sports was a bit of a dream job for me, so I had to pursue an opportunity to work there.
"I've had a lifelong passion for sport: playing it, talking it and especially watching it. So a job in sports media made a lot of sense really." 
Pros and cons
Every career path comes with positives and negatives.
In terms of moving in-house, the biggest "win" is being able to combine your personal interests with professional opportunities, according to Mr Smith-Davies.
"There's an alignment between personal interest and professional opportunity in my job that I haven't experienced anywhere else," he says.
"My work also takes me across a very wide range of issues and areas of law, and that constant learning and knowledge gathering is something I relish."
Mr Smith-Davies says the broad range of paths to in-house roles is another key selling point.
"For me, the allure of in-house roles has always been very strong. But I do think the recognition that you don't have to follow a certain path to get an in-house role has definitely increased their appeal," he says.
"I think legal partnership is truly a sui generis role, if you'll forgive the Latin, and definitely isn't for everybody. I think there will always be a degree of industry immersion with in-house roles that traditional partnership will struggle to match."
Mr Smith-Davies notes that the in-house sector is engaging for different reasons, depending on individuals' levels of experience.
"For young lawyers with an interest in a particular industry, an in-house role is immensely attractive. For more senior lawyers with a wealth of industry expertise, it's a chance to be closer to the coal-face of the industry," he explains.
Mr Sheehy echoes this sentiment, saying he was drawn to the in-house sector because it allowed him to become fully immersed in Telstra and the wider
telecommunications industry.
"I was really attracted to the idea of working for one company, immersing myself into one company and being closer to the epicentre of the company, as opposed to being more on the periphery in a law firm and doing work for multiple clients," he says.
"For me, the best part is being so close to the business, being a business partner with the commercial team, being at the head table, being at the start of every commercial discussion and not just providing legal advice, but also being valued for providing commercial and strategic advice. They are, for me, definitely the best parts about working in-house.
"[Also,] I think when you first go in-house, the first thing you notice is there are no time-sheets, and that's a great relief."
On the flipside, Mr Sheehy says there are some challenging aspects of any inhouse job.
"There is definitely an expectation of being able to be versatile and being able to be across a broad range of matters and have a broad range of skills," he says.
"[In addition,] in private practice you get measured on billings and it's really clear how that goes to the bottom line.
When you're in-house it's less clear but it's no less important, and so a continuing challenge for in-house [counsel] is to be able to have sophisticated conversations with our clients so that we have a clear understanding on what's being valued and what the return on investment is for the company and its legal function.
"That will continue to be a great challenge for us moving forward."
Meanwhile, Ms Capon says the variety of her role is the most challenging aspect.
"It's hard to know what a typical day will look like as no two days look the same. But that is part of the attraction," she notes.
A word from the wise
It's clear that the move in-house has paid off in spades for Ms Capon, Mr Sheehy and Mr Smith-Davies.
The praise they have for their companies and their sought-after roles is both inspiring and influential for those considering a move to corporate counsel.
However, before making the switch from private practice, Dolman Legal Recruitment general manager and inhouse specialist Phillip Hunter advises legal professionals to consider their options and remember that the grass isn't necessarily greener on the other side.
"A lot of people have started to realise that there are some cons to making the move in-house," Mr Hunter says.
"A couple of those are taking on generalist roles, the lack of career promotion and doing more work with less resources, as well as delegating work to a panel [of] law firms and continuing to do business-as-usual work.
"I think considering the position and the future of an in-house career is very important and [it's] something that we at Dolman strive to talk to each candidate about. If you want to be a real estate and commercial property specialist, then taking on a role in either a real estate developer or commercial property organisation is going to be much more suitable than, say, a property holding company.
"If you go into a small property holding or real estate [organisation] you're going to be doing the business-as-usual work, taking away from that specialisation, which could make it harder to move back into private practice down the road."
By way of example, Mr Hunter points to a hypothetical lawyer who is considering a move in-house without exploring his or her options adequately.
"Say we have a senior lawyer who is working in a technology company that has real estate clients that they sell this technology solution to ... Real estate is part of your job, it's a function of your job but it's not your specialisation," he says.
"Applying for a specialist role in a real estate company where you're going to be doing 80 per cent real estate work – the development, the agreements for lease, leases and acquisition disposal – is going to be a difficult sell on your behalf: taking on that role from a generalist to a specialist.
"We've [had] a situation like that where we're recruiting for a group general counsel for a real estate developer and we have a lot of people that have done some real estate as part of their job, but we're looking for somebody by the client's criteria that is a real hot shot."
Profile is key
Mr Hunter says that while many lawyers go in-house because of the different opportunities offered, they often find themselves moving back to private practice because they haven't done enough research.
"It does happen more often than I would like it to happen," he says.
"One thing that we speak about with our candidates is the profile of the [company] that they're going to be involved in when they make that move in-house.
"We have seen people take on corporate counsel-titled roles assuming it's going to be corporate transactional work and it becomes a role where they're doing more collateral review operational agreements, terms of business and distributional agreements – pure commercial work."
Another factor to take into account for those looking to move in-house is the career progression opportunities within the organisation they want to work for.
"There are obviously the super-large teams and very successful teams of organisations like Westpac, Telstra and the Commonwealth Bank, [but] there are less [career progression] opportunities in working in-house for the majority of businesses," Mr Hunter says.
He notes that it is also important for legal professionals to consider the market or industry that their ideal organisation represents.
"Definitely the move in-house and then moving between markets when you've made the move in-house is going to be important. Obviously where you're coming from in private practice has quite a bit of influence on the type of company you're going to go to," he says.
"We are seeing that it comes down to cultural fit, personality and interests as the [top] criteria for making the move. A general counsel wants to know they can work with you; it's not just that you're the best lawyer, it's a lot about people skills and that commercial mindset."
Gaining ground
Despite the challenges presented by the in-house sector, the activity over the past 12 months suggests that it will continue to attract more attention from legal professionals.
A key trend on the horizon, according to Mr Smith-Davies, is that more up-and-comers will be looking for in-house opportunities – something that he notes was once unheard of, but is an idea that is beginning to gain traction.
"When I was at university there seemed to be this unwritten rule that you shouldn't go in-house until you'd got at least five years' experience at a reputable firm," he says.
"I think more and more lawyers are scrutinising these kinds of rules, and finding that they don't need to apply for them to have a rewarding career in the law."
In addition, Mr Smith-Davies says the in-house sector will start to increase the automation of day-to-day legal processes in an attempt to "free up" lawyers to do more sophisticated project-based work.
"I see this automation happening more and more in years to come," he says.
Mr Sheehy says the in-house sector will continue to combat the challenge of doing more with less.
"We are increasingly looking at how we work and how we can work more innovatively to reduce and eliminate lowvalue, non-strategic work," he says.
"A lot of the innovative solutions present themselves as legal tech solutions, whether that be in knowledge management, matter management, contract management, contract automation or artificial intelligence.
"So I think a big trend will be the various new legal tech solutions that are emerging in the market, and working out [which] are going to make the most meaningful difference for us."