Goodbye job applications, hello dream career
Seize control of your career and design the future you deserve with
Can I have the bill, please?
Brydens Lawyers has breached its statutory obligations to a client, with a judge finding that the personal injury law firm persistently refused to provide an itemised bill of costs, despite client requests to the contrary.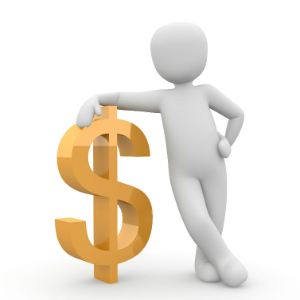 Brydens Lawyers has been found to have breached its contractual obligations to a client and acted in contravention of statutory duties under the Legal Profession Act 2004 (NSW).
You're out of free articles for this month
To continue reading the rest of this article, please log in.
Create free account to get unlimited news articles and more!
In a NSW Supreme Court decision earlier this month, Justice Monika Schmidt described the conduct of the compensation law firm as a deliberate attempt to resist orders which could be made against Brydens.
"The evidence establishes that Brydens' problems are not the result of Mr Le's actions," Justice Schmidt said.
The judge found that the firm had "relied on difficulties" to prevent Than Thanh Le, a former client, from obtaining an itemised bill of costs associated with a personal injury claim that Brydens had initially acted for on Mr Le's behalf.  
Mr Le, who suffered serious injury when he was hit by a forklift in 2005, dropped Brydens as his legal representatives in an action against his employer.
His decision to change firms came after an award of interim damages totaling $650,000 was made in his favour. However, that figure was reduced following a bill from Brydens, deducting $304,677.72 from his interim award. Nearly half of that $300K bill had been attributed to costs and disbursements.
According to Justice Schmidt's 6 March judgment, Mr Le, who speaks limited English, only became aware of his right to challenge the bill issued by his former lawyers after he instructed new legal representatives.
A Vietnamese interpreter, who assisted Mr Le in writing a letter to Brydens before his decision to change firms in March 2014, gave evidence during the hearing. The interpreter told the court that Mr Le's letter raised concerns about the carriage of his matter and advice he had received about a proposed settlement from his old employer.
VIEW ALL
One month after sending that letter, Gajic Lawyers were engaged to take over Mr Le's personal injury claim matter. When Mr Le's new lawyers requested that Brydens provide them with an itemised bill of costs, the events which followed were what Justice Schmidt called a self-imposed "difficult position".
"Brydens was obliged by S 332A of the 2004 act to give Mr Le an itemised bill within 21 days of the request made on his behalf on 4 September 2014. [Mr Le] had instructed Gajic Lawyers in a timely way. His solicitors had pursued his request for the itemised bill soon after the appeal was settled and the question of the costs order made in Mr Le's favour had to be resolved with the employer," Justice Schmidt said.
"Mr Le was concerned about incurring further legal costs, but in the face of Brydens' continued refusal to give him an itemised bill [...] he was, as was his evidence, finally left with no alternative but to pursue these proceedings," she said.
The difficult position Justice Schmidt spoke of was Brydens' response to the request for an itemised bill. In answer to the request, Brydens asked that Mr Le's new lawyers return his file, which the firm then claimed had been subsequently lost. Brydens relied on the time delay to then argue a limitation period applied to the requirement that it provide Mr Le his itemised bill of costs.
Brydens went on state that a request for an itemised bill of costs was only valid within 12 months from the time that an initial bill of costs was given to the client. The firm relied on its own creative construction of section 332A of the Legal Profession Act 2004 (NSW) to read a 12-month limitation period into the section.
Justice Schmidt was critical of Brydens' failure to retain Mr Le's file and found that the firm's construction of section 332A was wrong. She noted that section 332A appears in Division 7, not Division 11 of the Act.
"Section 332A is not only concerned with the provision of an itemised bill for the purpose of a costs assessment. It is a general right in relation to billing," Justice Schmidt said.
"In that regard, it is relevant to consider that the section appears in Division 7 'Billing' of Part 3.2 'Costs Disclosure and Assessment', not Division 11 'Costs Assessment' of Part 3.2."
"It is Brydens' own actions which have resulted in it being in the difficult position in which it finds itself, unable to meet its obligations to Mr Le to maintain his files and facing undoubted difficulty in now complying with its obligations under S 332A, in circumstances when Mr Le still requires an itemised bill," she said.
The judge found that there was no time limit on a request for an itemised bill under section 332A. She ordered Brydens to provide the client with his itemised bill of costs and granted leave for Mr Le to pursue a costs assessment out of time.