Goodbye job applications, hello dream career
Seize control of your career and design the future you deserve with
BigLaw's model 'stifles' its ability to innovate
In this op-ed, L'Oréal general counsel Anna Lozynski explains why – from the perspective of those in-house – innovation must be prioritised by the big end of town.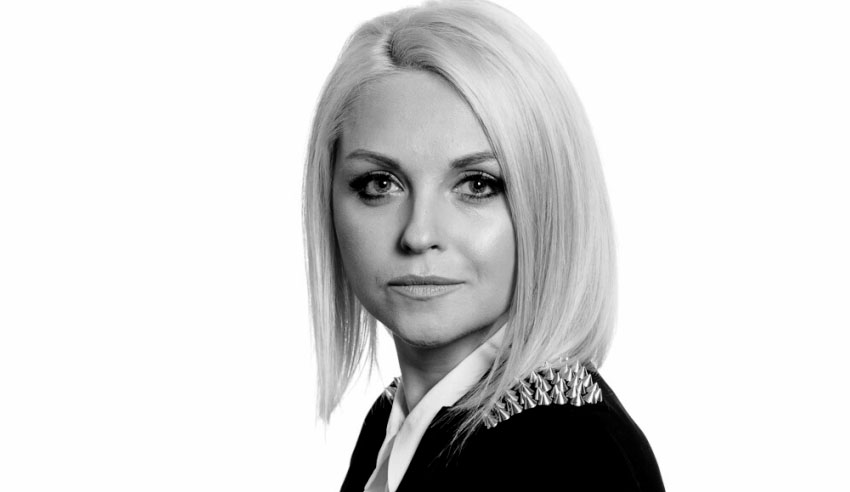 Last week, I was in Auckland for work. As part of my visit, I was invited to speak at Lawfest – a legal technology and innovation conference.
You're out of free articles for this month
To continue reading the rest of this article, please log in.
Create free account to get unlimited news articles and more!
I found it interesting that there was still a question about whether disruption of the legal sector is just hype. I also found it interesting to hear some heated (read, defensive) debate about the 'NewLaw' model.
So, I'm joining the conversation, from an in-house perspective. From the buyer's side.
Before I continue, some quick definitions of 'NewLaw'  and 'BigLaw', in case those terms are new to you.
NewLaw refers to the modern day law firm – an agile organisation where individuals provide value-based billing for its clients. It is not a legal tech company.
BigLaw is a label given to (often traditional) large law firms of the "magic circle" and "top-tier" varieties, where the partnership model and billable unit remain very much alive.
Today, traditional law firm panels are changing as we see the emergence of multiple species of legal support: BigLaw, NewLaw and legal tech.
General Counsel no longer need only have BigLaw firms as part of their extended legal team. In fact, some more progressive general counsels are investing the majority of their legal budget into tech, instead of law firms – whether Big Law or NewLaw.
VIEW ALL
In terms of their law firm spend, general counsel may also be making conscious choices to replace their BigLaw support with NewLaw support.
I know because that's what I've done several times in recent years. I am sure I am not the only one.
Why have we done it? There are several reasons. The NewLaw model is more collaborative, provides cost certainty, is more agile and flexible, and treats all clients equally, regardless of the fees they generate. All this means I am comfortable putting NewLaw lawyers directly in front of my business colleagues on day-to-day matters.
But above all, NewLaw lawyers tend to possess [and are part of a model that encourages] a mindset that is entrepreneurial and innovative. They not only understand lech tech's role in driving efficiency, but are also its proponents and advocates.
In other words, NewLaw firms are on the same wavelength as an in-house team that has legal innovation as one of its strategic pillars, and that actively takes its suppliers on the legal innovation journey with them. We speak the same language.
Where's a client going to repose its confidence?
Now, I started out in a BigLaw firm in Australia and have worked with BigLaw around the world. I know these institutions are capable of great things, beyond excellent technical lawyering. Let's give credit where it's due – BigLaw firms have traditionally led the way in knowledge, document and legal project management. They are sitting on a wealth of data.
But it seems that when it comes to legal innovation, BigLaw's model stifles its ability to be at the forefront of the market. There's too much short-term thinking. And perhaps not enough pressure from the highest fee earners to incite faster progress when it comes to integrating tech and innovation as part of the standard operating model, at least beyond due diligence and discovery.
The lawyers of the future, regardless of their role within the legal profession, needs to have a trifecta of intelligences – TQ [technical], EQ [emotional], and IQ2.0 [innovation intelligence].
Being legally innovative for the benefit of the client should be par for the course, and therefore at the law firm's initiative. It ought not just be client-led.
If BigLaw is already doing these things, perhaps they need to increase their PR and communication around their efforts.
As a BigLaw alumna, I am keen to see BigLaw firms, as leaders in their marketplace, pursuing excellence in innovation. Each partner, together with their legal operations team, should be equipped to look for more synergies between their in-house clients, legal tech vendors, and even NewLaw firms. And without fear.
Because value.
Because efficiency.
Because we live in a digital age.
Because disruption.
Because new age lawyering.
Because buying decisions are changing and will continue to change.
Because innovation matters.
This opinion feature originally appeared on Anna Lozynski's blog.