Goodbye job applications, hello dream career
Seize control of your career and design the future you deserve with
From East Berlin to Corporate Counsel Award Winner
The not-for-profit lawyer category was stacked with worthy candidates at this year's Corporate Counsel Awards, but with only one winner to be crowned, an entirely deserving general counsel, Katrin O'Sullivan, took out the top spot.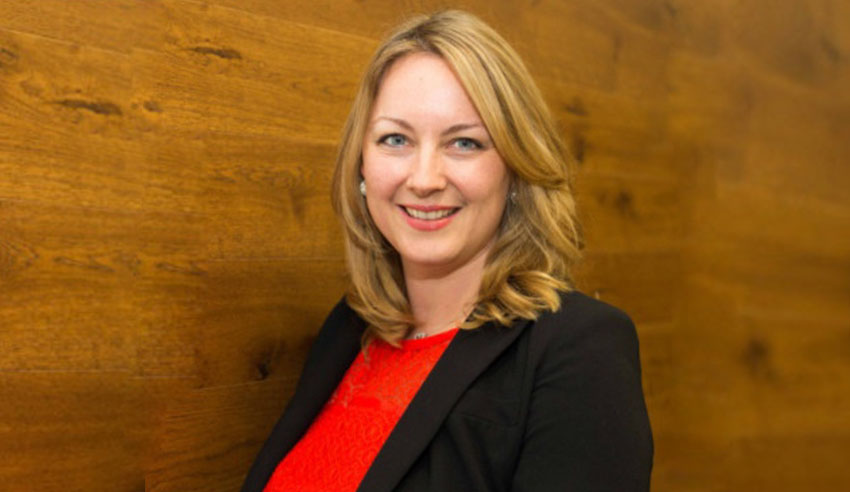 Lawyers Weekly spoke with Katrin about her award, the need for pro bono, her career in the not-for-profit sector, and the "enormous task" still ahead for the Fred Hollows Foundation, where the lawyer has spent almost eight years conducting international humanitarian-type work.
You're out of free articles for this month
To continue reading the rest of this article, please log in.
Create free account to get unlimited news articles and more!
First of all, congratulations on the award! How did you enjoy the night and what was your reaction on winning?
Thank you! I was very humbled to be nominated, let alone win the inaugural LawyersWeekly Not for Profit Lawyer of the Year award at the "Oscars" of the legal profession, especially given the outstanding calibre of the finalists. What an incredible night!
Can you give us a bit of an idea of your legal career to date?
I have spent the majority of my career as a lawyer in the not-for-profit sector, starting at the German Foreign Office, followed by working for the International Organisation for Migration and then four years with the United Nations based in Geneva, New York, Jakarta and Dubai, with field work in challenging countries including Sudan and Afghanistan. I have spent the last seven years as general counsel for The Fred Hollows Foundation.
What are some of the unique challenges you face as a General Counsel in the NFP sector?
The NFP sector couldn't function effectively if we had to pay for all of the legal resources we need. Fortunately, so many members of the profession generously donate their time to do pro bono work for the NFP sector. I enjoy the challenge of finding the right pro bono partners and developing great relationships with them.
We operate in over 25 countries, from the US to Ethiopia, so it is a challenge to provide speedy and effective advice on complex matters across so many different jurisdictions, to ensure that we help as many people as possible to keep or regain their sight.
VIEW ALL
What have been some of your greatest achievements in the last twelve months?
I was proud to help implement two of the foundation's flagship programmes. The first is a complex, multijurisdictional social enterprise that aims to set up eye surgery centres in some of the world's neediest communities. The second is a development impact bond that will finance thousands of cataract operations in Cameroon. These programmes feature cutting edge funding models that blend traditional notions of not for profit "charity" with an investment that also returns a profit to investors. Last year, we also set up operations in India, where it is estimated that up to 15 million people are blind who need not be.
I was also excited to be involved in setting up the foundation's operations in the United States. This culminated in a hugely successful gala fundraising event in Hollywood, co-chaired by Joel Edgerton and Leonardo DiCaprio with many "A-List" celebrities attending, including Al Pacino, Chris Pine, Kate Beckinsale, Paris Hilton, Seal and Rob Pattinson.
What do you foresee as changing or affecting the NFP sector in the next 12 months?
The sector has undergone significant regulatory change in the past 12 months. It will need to adapt to these changes and ensure compliance with the new legislation.
What are some of the upcoming challenges facing the Fred Hollows Foundation and what do you think your involvement will be in navigating them?
The foundation has already done a fantastic job in preserving or restoring the vision of millions of people around the world. However, there are still 36 million people who are blind and a further 217 million who experience moderate to severe vision loss, so we still have an enormous task to complete before we eradicate preventable blindness. I am privileged to be part of furthering the foundation's inspirational vision to bring the joy of vision to everyone.
Is there anything else you would like to add?
When I was growing up in East Berlin, surrounded by walls, the human rights of our entire nation were repressed, so it was illegal even to travel without permission. I couldn't dare to dream that I would have a career in international humanitarian work that would take me all over the world. It was inconceivable that I would end up becoming an Australian citizen and winning such a prestigious award on the other side of the world. My career has given me many extraordinary experiences but one of the greatest highlights so far would have to be being named as the inaugural LawyersWeekly Not for Profit Lawyer of the Year!
Find the full list of award winners here.