Goodbye job applications, hello dream career
Seize control of your career and design the future you deserve with
Fixed billing in everyone's interest
Many in-house teams are turning to fixed billing for the benefits it reaps, with the points of difference it offers worthy of notice by lawyers, according to a fan of the practice.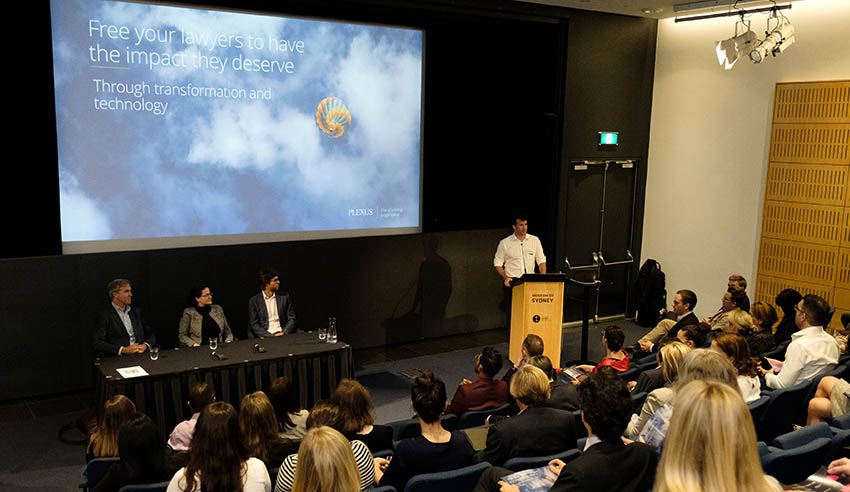 The topic of billing was considered by a panel of general counsel at the 'Thought Leaders of the Future' event held at the Museum of Sydney, held earlier this month.
You're out of free articles for this month
To continue reading the rest of this article, please log in.
Create free account to get unlimited news articles and more!
Big W's general counsel Ben Langford began by iterating that he always tries to work to fixed billing, which he sees as "very different to estimate billing and very different to capped billing".
Noting the distinction between the various billing types as "sometimes lost on lawyers", where capped billing is "obviously an asymmetric pay off schedule so if it goes in your favour you win and if it doesn't go in your favour, you don't lose".
He explained that his issue with capped billing is that it doesn't "ask or incentivise your service provider to do things more efficiently".
Instead, he said that "when you start talking about 'fixed' and actually truly meaning fixed, you are agreeing to pay a fixed amount, and then really putting the ball in the court of your service provider".
"If they do things better, then they get a higher profit, which is in their interest," Mr Langford explained, urging the audience to think about how they can play with incentives in their own organisations.
When further queried by an attendee as to whether there is "a particular type of work or project that you think lends itself better to fixed pricing", Mr Langford offered up his own sentiment that "might be controversial, but almost everything does lend itself to that if you are creative enough about it".
Mr Langford further explained that when beginning a journey in fixed billing, it is helpful to start by saying "let's do that and then ask possibly why that wouldn't work and then try to work around that".
VIEW ALL
"People will obviously say in a disputes context, how could you possibly even know – that's a really obvious example, and the fact is, you couldn't," he stated.
"But a little bit like when you invest in shares, you don't know where things are going to go but you might have a stop loss", he said, tying such considerations in with "strategic decision".
"You might be able to take things bit by bit," he offered, noting that for certain parts of law firm arrangements you may be prepared to do certain things in regard to fixed billing.
Mr Langford said he believed that even in areas "where you say this doesn't suit itself to fix because of all the contingencies that might come out of it", that it's good discipline to note when you would roll an uncertain dice and take a gamble, as well as what the point of a stop-loss would be and at what point you would get out.
For the Big W general counsel, even just thinking about such risk-taking behaviour in relation to fixed billing "is a nice way to help map" expenses and strategic decisions.
Jumping in, panel moderator and Plexus CEO Andrew Mellett added that "the whole goal of pricing is to align incentives around creating value… and you want to share it [with your advice providers]".
He gave the example of how Plexus uses a lot of IT consultants in building their technology and requests each consultant provide a forecast of costs.
This then allows Plexus to develop a sliding scale with the information.
"We roughly know what their net margin is and so we get to a stage where they are not losing money but they are not making money," Me Mellett continued.
In effect, he explained that service providers are incentivised against doing something cheaply, which as an organisation you don't want.
Instead, fixed pricing provides a mutual incentive "to hitting the target price because after that they don't make any money and obviously [our] budget blows out", Mr Mellett expressed.
Applying the concept of billing to wider law firm practices, Mr Langford went on to acknowledge that "there's a lot of talk about when will traditional law firms shift from a time-based billing model?"
Conceding that time-based billing is something that he really dislikes having worked in that environment, the general counsel considered it "really awful for the people who work in it to have to put up with".
"But until such time as firms, traditional or otherwise, have an incentive to do things more efficiently, ie moving away from time-based billing and estimates, I don't think the true tipping point will happen," he continued.
Lawyers Weekly previously reported on the raft of new opportunities for new lawyers entering the corporate space, also discussed at the event.