Goodbye job applications, hello dream career
Seize control of your career and design the future you deserve with
Why in-house teams should be hiring student interns and grads
Having a law student intern or a law graduate within an in-house team can provide many benefits to both the legal team and to the individual, writes Jessie Porteus.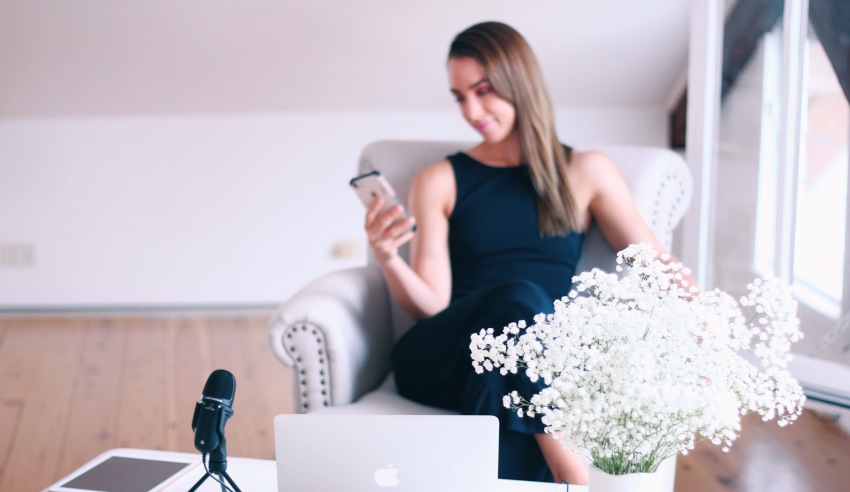 When I joined the in-house profession only four years ago, junior in-house roles were fairly few and far between. As a lawyer in private practice at the time with only two years post-qualification experience (plus one as a judge's associate), I was one of the first of my lawyer friends to go in-house. In fact, comments that I was "moving across too early" were not uncommon to hear, which reflected the prevailing attitude that one must spend many years in a law firm first before venturing in-house.
You're out of free articles for this month
To continue reading the rest of this article, please log in.
Create free account to get unlimited news articles and more!
Nowadays, a casual scroll through LinkedIn or a read of the latest Lawyers Weekly email will reveal a plethora of junior legal counsel roles being offered, but still seeming to require that magical number of two years post-qualification experience in private practice first.
While it is very encouraging to see increased demand for in-house lawyers including the more junior roles, there is still a gap when it comes to law students and graduates who might be interested in an in-house career. Firstly, many law students I speak to are still not fully aware of what an in-house lawyer does and how satisfying an in-house career can be, and therefore may not plan an in-house career path from the get-go. Secondly, few in-house legal teams offer structured internships for law students, let alone a law graduate program (unless the organisation is fairly large). One often cited reason for this is that in-house legal teams may lack the time and resources to provide the necessary training and mentorship required.
However, as the legal profession changes and as in-house roles grow, it might be time to consider opening up more opportunities to our next generation of lawyers in the form of internships, placements and graduate programs. As they say, if you always do what you've always done, you'll always get what you've always got.
Having a law student intern or a law graduate within an in-house team can provide many benefits to both the legal team and to the individual, and arguably to the in-house profession in general.
For the legal team:
• To begin with the obvious, the intern or graduate can assist the legal team with legal tasks, whether it be legal research, analysis, document management and much more.
• The intern or graduate can also work on some of the value-adding tasks that the legal team may not have time to do. With a lot of in-house teams operating on a lean basis and with increased pressure to innovate and be more than just lawyers, it can be difficult to prioritise the innovation projects over urgent business as usual work. However, an intern or graduate can work on (or at least make a start on) the "nice to have" projects such as those listed below, so the legal team can continue to focus on core legal work:
o Preparing tip sheets, checklists, FAQs, social posts or posters on legal topics or processes for the business, e.g. key contract provisions, how to do an ABN search, how to run a trade mark search, competition law or marketing law 101;
o Preparing training materials for the legal team to deliver to the business;
o Preparing wikis, a playbook, or the legal team intranet;
o Managing databases (e.g. contract or document database);
o Research tasks on changes to the law, or on legal updates or cases;
o Process mapping tasks that are proposed to be automated though technology (e.g. smart contracts, automation, chatbots etc.);
o Interviewing internal clients in a design thinking exercise, to identify pain and delight points with the interactions with the legal team, in order to report on ways the legal team can improve its service;
o Researching different legal technology offerings and providers; and
o Other innovation, business or team development projects.
VIEW ALL
• It provides an opportunity for the team to develop mentorship, people management and delegation skills. For example, there could be a mid-level lawyer within the team wishing to take on a senior managerial position. Being responsible for supervising and coaching an intern or graduate may provide invaluable experience for that lawyer seeking to hone those skills.
• It can create a potential pipeline of talented and engaged future in-house counsel for that legal team.
• Having young and vibrant talent on board can lead to new ideas, innovation and diversity of thought among the team.
• It satisfies a duty that I believe we have within the legal profession: to help the next generation of lawyers by providing opportunities to them and sharing our learnings.
For the intern or graduate:
• Again, I will begin with the obvious: they are gaining much-needed legal experience. We have all heard the heartbreaking statistics about the oversupply of law graduates, not enough jobs and the competitiveness of legal roles. Providing this experience to them so early can be life-changing for a law student or graduate, and important for their career prospects.
• Whether they become a career in-house counsel or they end up going to a law firm, this type of experience kickstarts their knowledge of being client-side and all that comes with it. This includes what it means to be commercial, how to communicate with business people, how an organisation really works, and how lawyers fit within that realm. Accumulating that insight and business acumen not only leads to better legal outcomes but also fosters more empathy and therefore better relationships between lawyers and their business clients.
• In such a role, they are likely to have client contact from day one and also develop the confidence to pick up almost any legal issue that might come across their desk. It is a steep but rewarding learning curve to become a generalist in-house lawyer.
• They are welcomed into the in-house legal community, which provides a collegiate and supportive network for them going forward.
As in-house legal teams continue to be in hot demand, it may be time to consider offering more structured internships and graduate programs. Yes, there is investment required in training and mentoring, but in my opinion, the rewards for all involved far outweigh the costs.
Jessie Porteus is the founder of online legal educational platform The Learned Crew.