Goodbye job applications, hello dream career
Seize control of your career and design the future you deserve with
Why in-house teams need litigation specialists
Recruiters are seeing a rise in the number of in-house litigation roles, which can be seen as both a proactive and reactive strategy in light of national inquiries and regulatory shifts.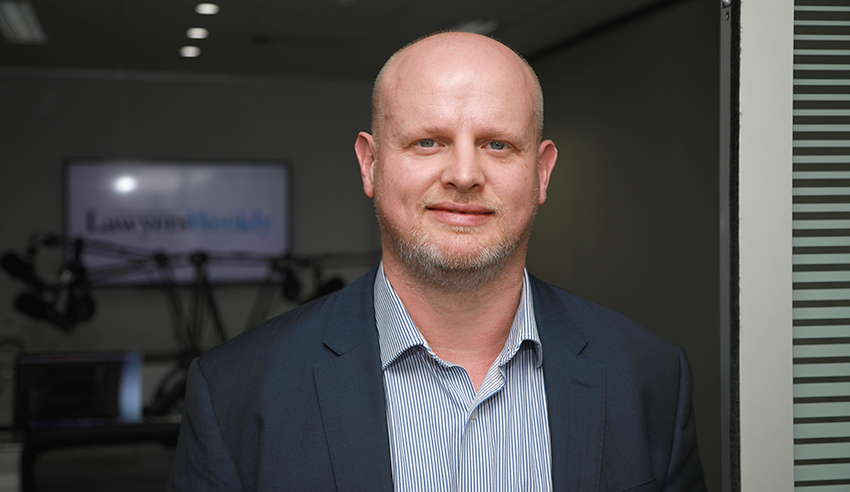 Speaking recently on The Corporate Counsel Show, G2 director Daniel Stirling (pictured) said he has been recruiting in the in-house space for over 10 years, and a decade ago, it was much rarer to see litigious work for those in-house.
You're out of free articles for this month
To continue reading the rest of this article, please log in.
Create free account to get unlimited news articles and more!
Looking at the present day, he said there are a few reasons as to why "there's been a big increase" in litigation roles in-house.
"I think, in recent times, one big factor and part of a wider trend, if you like, has been the Royal Commission into the Banking and Financial Services Industry. And in itself, that meant that a lot of organisations within banks, insurance companies, superannuation and so on had to either divert resources internally or bring a new headcount to focus on that type of work," he said.
"Typically, that was mainly litigators from law firms, particularly those that had some regulatory type of experience. When I talk about the larger trend, that is more of a focus on regulatory issues, new regulations coming through in that industry in particular."
It makes sense for businesses to include among its headcount an in-house litigator, Mr Stirling continued, if there is a sense that there will be a consistent enough demand for such work.
"Obviously, still with any organisation, they're focused on cost. Whether that's cost of the headcount or cost of the external fees that they're paying to law firms. But if they see a consistent enough demand because there's constant regulation investigations from different organisations or inquiries, whatever it might be, then it makes sense for them to bring that headcount internally," he said.
"Going back to the royal commission, for example, [there] seemed to be a mix of contract resource and permanent resource. Although, in a lot of cases where they brought in that contract resource, quite often they ended up becoming permanent because, although the royal commission ended, there's a lot of work on the back of that. Whether it's remediation programs, further investigations, ASIC increasing their focus, and they've obviously come out and publicly said that they're more willing to look at litigation as an option as well other regulators being out there."
Aside from the convenience and cost factors, there are other benefits to having litigators in-house, Mr Stirling added, including that it simply makes sense for businesses to do so.
VIEW ALL
"I think [such roles can] probably [be] applied to any in-house legal role. It makes sense to have people internally that know the business, know the organisation, can advise the stakeholders with particularly some of the issues that arise and that we've talked about with the royal commission inquiries and so on," he said.
"I think that really affects the top level of that business. It's not something you can take a chance on. And so, if you've got experts internally, both advising the business and also managing the external counsel that will be working on that, then I think it's not just a cost saving but it's pretty critical to the future of that business.
"We've seen some of the negative, adverse reactions that have come about with some of the organisations, whether reputationally or whether in terms of penalties and so on, that having a small team of experts or larger in case of some organisations, that can certainly make sense."
This email address is being protected from spambots. You need JavaScript enabled to view it.
To listen to Jerome's full conversation with Daniel Stirling, click below: