Goodbye job applications, hello dream career
Seize control of your career and design the future you deserve with
'As a leader, I should be setting an example': Q&A with Nicole Birman
In this conversation, carsales general counsel and company secretary Nicole Birman said that in-house leaders should not only be proponents of diversity and inclusion, but that they have to be visible in their support of it.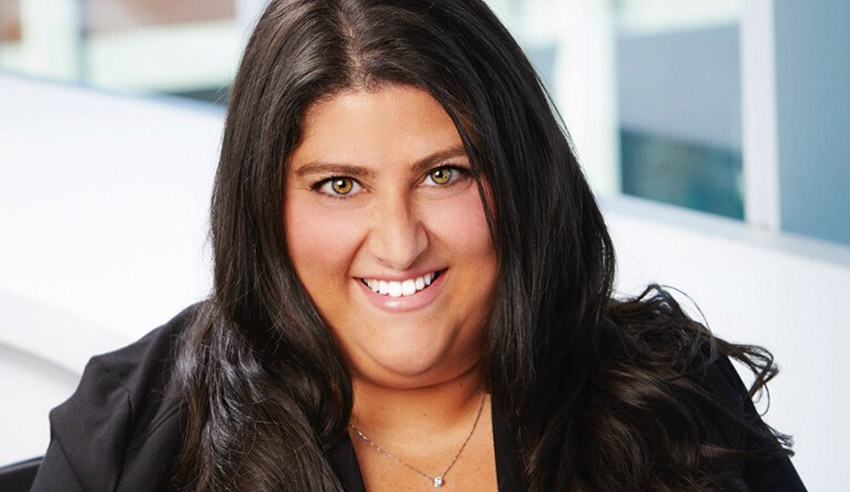 What have been the most challenging and rewarding aspects of in-house life for you personally?
You're out of free articles for this month
To continue reading the rest of this article, please log in.
Create free account to get unlimited news articles and more!
Challenging aspects of in-house life can actually become some of the most rewarding. As a lawyer in private practice, the client provides its instructions and you have a clear picture of what you need to do. Things are not as straightforward in-house.
I learned early in my in-house career that I needed to change my mindset from merely fulfilling the instructions given to me, to critically assessing whether the instructions are in the best interests of the company using my knowledge of the business and its objectives. At first, I found this challenging – I constantly had to remind myself to evaluate proposed plans. Now, it has become second nature and I see it as an opportunity to have a meaningful impact on the company and demonstrate the value of an in-house team.
A constant challenge working in a small in-house legal team is getting comfortable with the sheer volume of work, and often not having time to do all the proactive projects you would like to. Many lawyers, including me, are perfectionists. When the work floods in and you need to prioritise, you can't always turn things around as quickly as you or the business would like. That can be challenging to manage, especially if the situation continues for a sustained period of time.
While there are many rewarding aspects of life in-house for me, two really stand out. One of the most gratifying things is watching talented lawyers come from private practice and develop into excellent in-house counsel. I enjoy watching their confidence grow and seeing them realise the impact they are able to have on the business, and I am pleased if any guidance I can offer by sharing my experience helps them on their way. The other thing I am very proud of is the relationship between my in-house team and the business. We are truly partners and are seen as valued and trusted advisers who can add value, rather than being an obstacle that needs to be managed. This makes day-to-day life at work more rewarding and enjoyable.
I understand you are passionate about diversity and inclusion. How best can you, as GC and company secretary, foster a suitable corporate culture?
Fostering an outstanding corporate culture is something everyone in the organisation needs to contribute to, and I believe that people at all levels of the organisation can have a significant impact.
As a leader in a business, first and foremost I should be setting an example. I am an example of a female leader who brings her whole self to work, who has been given many opportunities and has taken on those opportunities and thrived. By seeing me progress in the company and being a visible leader, it makes it easier for other women in the company to see the possibility of themselves progressing. I can also set an example by making sure my own team is diverse and inclusive and by acting in accordance with my core values. It is also important to actively support the company's D&I initiatives – other team members should see the company's leadership getting involved in programs and events, reinforcing the message of commitment.
VIEW ALL
As a member of the executive leadership team, it is important to be accessible to others and to know what is going on in the company that may affect the culture day-to-day. Similarly, as company secretary, it is important to ensure that the board has an accurate view of the corporate culture and isn't receiving a filtered account through rose-coloured glasses. There is no use having well-crafted company values if they are not being reflected in the behaviour of its employees.
Through my position, I am able to reinforce the importance of this at the very highest levels of the company. I feel very fortunate that carsales is passionate about its corporate culture, so discussion on the matter is always welcomed and taken seriously.
What more can leaders in in-house legal teams do to drive diversity and inclusion?
There is so much we can all do to help drive diversity and inclusion. We can help drive change in private practice by holding our external legal providers to account for their diversity and inclusion practices. If we don't like what we are seeing, we need to speak up, and where we see a firm doing a particularly good job in this area, we should highlight that as well. If we have a litigious matter, we can ask our external firm to ensure that we are presented with a diverse list of barristers. If there is a large project, we can ask to see a proposed project team upfront to assess whether there appears to be a lack of diversity.
In our own teams and companies, we lead by example. We should not only be proponents of diversity and inclusion, but we should be visible in our support of it.
Is the in-house realm too dominated by men, in your opinion?
If we are talking about the in-house legal function itself, I haven't experienced that. I have worked with excellent female general counsels and have a network of brilliant and successful female general counsel who inspire and support me.
We know that corporate Australia generally, especially the highest levels of leadership in corporate Australia, continues to be dominated by men. Things are changing, but the change is slow and we are up against many systemic and historical challenges, and women continue to be under-represented in many areas. We need to focus on maintaining a strong pipeline of women at every level to sustain a more balanced representation in companies across Australia.
What advice would you give to women coming through the ranks in-house, if any?
My advice to anyone coming through the ranks in-house is to learn as much as possible about the business and always be looking for solutions instead of problems. Lawyers are trained to be attuned to risks and this can be perceived as them having a negative attitude or being a roadblock to the business' objectives. To combat this, a good in-house lawyer should try to present an alternative to a course of action they are advising against.
My advice specifically to women is that it is important to support other women and not to give up when things don't change fast enough. Change can take a frustratingly long time. It is easy to feel discouraged, but I urge women to instead be activated and inspired to improve things for future generations of women. We have benefited so much from those who have come before us, we need to do our part to create a stronger, more diverse workplace for everyone.